Repression Begets Rebellion in Saudi Arabia's Eastern Province
Publication: Terrorism Monitor Volume: 10 Issue: 16
By: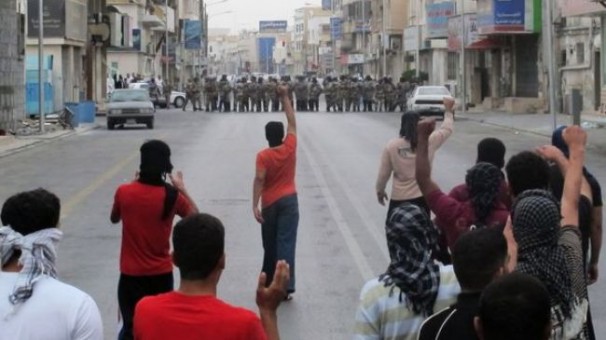 Against the backdrop of ongoing simmering dissent in the Arab world, growing unrest in Saudi Arabia, in contrast, has gone virtually unnoticed. In a climate of increasing political openness, popular Arab demands for the fall of longtime dictatorships have served as vehicles for airing deeply embedded resentments. In this context, narrow segments of Arab societies that have traditionally been subject to targeted discrimination, including ethnic and religious minorities, have become encouraged to articulate their grievances. The mobilization of Saudi Arabia's Shi'a Muslim minority in the Kingdom's Eastern Province (al-Mintaqah al-Sharqiyah) since 2011 and the resulting crackdown by Saudi security forces attests to the fact that the Kingdom is not impervious to the kind of unrest being seen in fellow Arab countries (al-Jazeera [Doha], July 28).
The fallout from the July 8 arrest of Sheikh Nimr Baqr al-Nimr on charges of sedition by Saudi security forces is demonstrative of the sectarian tensions percolating inside the reclusive Kingdom and the broader geopolitical currents driving Saudi behavior. Al-Nimr, a prominent Shi'a cleric and outspoken critic of the Saudi royal family and the regime's persecution of its Shi'a citizens, was reportedly shot in the leg during his arrest while driving near his home in the village of al-Awamiyah in Eastern Province. Al-Nimr, who is regarded as the spiritual leader of Saudi Arabia's Shi'a community, remains in Saudi custody at a military hospital where, according to members of his family, he has endured torture. Al-Nimr has since gone on a hunger strike to protest his detention (al-Akhbar [Beirut], July 12; Press TV [Tehran], July 19). The sheikh's arrest has sparked protests across Eastern Province, including in Qatif, al-Awamiyah, al-Hasa, and Safwa. The protesters are demanding justice and equality, the release of all political prisoners, and the initiation of political reforms in the Kingdom. Demonstrators have also called for the Saudi royal family to step down (Press TV, August 1). Saudi security forces have used live fire and other repressive tactics to suppress the protests, killing and injuring a number of demonstrators in the process. Scores of protesters have also been detained throughout Eastern Province (al-Jazeera, July 28). The Saudi regime has blockaded major centers of dissent such as Qatif and other locations to collectively punish residents by inhibiting freedom of movement and economic activity (Jadaliyya, June 21).
Al-Nimr's latest arrest – the sheikh was arrested previously in 2004 and 2006 on similar charges – has emboldened Shi'a activists in Saudi Arabia. Riyadh has scoffed at al-Nimr's scathing denunciations of the Saudi royal family and demands for greater rights for the Shi'a. For its part, the Saudi regime sees al-Nimr as a dangerous subversive and accuses him of calling for the secession of the Eastern Province. Saudi Arabia also frequently labels al-Nimr as an instrument of an aggressive Iranian foreign policy that aims to undermine unity and stability in the Kingdom.
Saudi Arabia's reaction to dissent among its Shi'a population provides insight into the way it interprets its evolving geopolitical position in a rapidly changing Middle East. In a broad sense, the Saudi regime perceives the popular demands for freedom and democracy being voiced by Arabs as a serious threat to its long-term sustainability. Saudi Arabia also sees an Iranian hand behind Shi'a-led activism in the region. As evidenced by its decision to deploy security forces in neighboring Bahrain in March 2011 to crush an uprising led largely by a marginalized Shi'a majority that is agitating for greater freedoms under a Sunni-led, pro-Saudi monarchy, the Kingdom worries that its own Shi'a community will rise up in turn. Saudi Shi'a, many of whom maintain tribal and familial links with their Bahraini counterparts, organized protests in solidarity with Bahrainis while calling on Riyadh to remove its military from Bahrain (see Terrorism Monitor, June 15). In this regard, Saudi Arabia views the organized and sustained political opposition among its Shi'a community in the context of its regional rivalry with Iran. To further malign al-Nimr's reputation, Saudi Interior Minister Prince Ahmad bin Abdelaziz went so far as to question the cleric's mental health. In a report issued by the Saudi Press Agency, the prince declared that "Nimr is someone who stirs sedition… The way he speaks reflects a mental deficiency and imbalance" (al-Akhbar, July 30). Al-Nimr's supporters deny these accusations and accuse the Saudi royal family of seeking to avert attention from the most salient issues at hand, namely, the institutionalized marginalization of Shi'a in Saudi society and the persistence of authoritarianism in the Kingdom (al-Akhbar, July 12).
Saudi Arabia is well known for its status as the world's top exporter of crude oil and its strategic alliance with the United States. It is also one of the world's most culturally and politically repressive countries. The rigid brand of ultraconservative Sunni Islam espoused by the Kingdom treats Shi'a Muslims as apostates and differing schools of Islam as heretical. The Saudi clerical establishment regularly refers to Shi'a Muslims, for instance, with the pejorative label of rafidah (rejectionists). Estimated to represent approximately 10 to 15 % of Saudi Arabia's population of around 28 million, the Shi'a minority is concentrated in Eastern Province, a region where the majority of the Kingdom's oil reserves are located. The Eastern Province has been fertile ground for organized opposition to the Saudi monarchy extending back decades. Despite the widely acknowledged social and economic problems endemic to Saudi society, the Kingdom continues to be seen as relatively immune to the political turbulence on display in other Arab countries. This assessment is derived from Saudi Arabia's strategic importance as an oil producer, which provides the Kingdom with the ability to ward off internal rebellion by doling out social services and other benefits as well as its alliance with the United States. However, the recent events in Eastern Province indicate otherwise.
Riyadh has gone to great lengths to suppress the outflow of information from the Eastern Province. Activist groups in the region, such as the Eastern Province Revolution, however, continue to broadcast information from the scene on online social media outlets, including footage of public demonstrations, violent responses by Saudi security forces and evidence of human rights abuses allegedly perpetrated by the Saudi regime. The Eastern Province Revolution seeks to create "a consultative and electoral ruling system that represents the will of the people." The movement also aims to "end dictatorial rule through organizing revolutionary and legal activities and popular protests" in Saudi Arabia (Jadaliyya, June 21). [1] Despite the Saudi regime's oppressive reaction to the displays of opposition, the demonstrations to date have remained largely peaceful. Reports that a Saudi security patrol in Qatif came under fire by protesters following a demonstration on August 3, however, indicates there is potential for an escalation in hostilities. At least one protester was reportedly killed in the ensuing clashes, while one Saudi soldier was killed and another wounded (al-Jazeera, August 4). In light of recent events, public demonstrations of dissent appear poised to persist in Saudi Arabia's Eastern Province.
Note
1. See the official YouTube channel of the Eastern Province Revolution, available at: https://www.youtube.com/user/revolution2east?feature=results_main. The official Facebook and Twitter pages of the Eastern Province Revolution are available at: https://www.facebook.com/rev.east and https://twitter.com/sharqiyah respectively.
Chris Zambelis is an analyst and researcher specializing in Middle East affairs with Helios Global, Inc., a risk management group based in the Washington, DC area. The opinions expressed here are the author's alone and do not necessarily reflect the position of Helios Global Inc.