Targeting al-Shabaab's Leadership as Government Offensive Gains Ground
Publication: Terrorism Monitor Volume: 10 Issue: 16
By: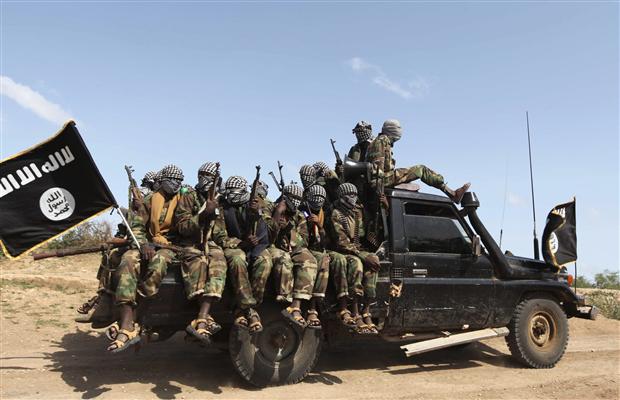 After twenty years of anarchy, Somalia's Constituent Assembly approved a new draft constitution on August 1, paving the way for the replacement of the transitional government by an elected president with a new cabinet and parliament on August 20, a year after the withdrawal of the militant Islamist al-Shabaab movement from Mogadishu (Radiomuqdisho.net, August 7).  A reminder of al-Shabaab's determination to disrupt these plans was given the same day as two suicide bombers with false identification attempted to enter the proceedings, but were instead shot by security forces, setting off their explosives (AP, August 1).
As conditions in Somalia slowly improve, the al-Qaeda-associated al-Shabaab movement is dramatically losing its influence. The strategic decision to formally align with al-Qaeda has contributed to its growing unpopularity and has resulted in the United States offering a total bounty of $33 million on the group's seven top leaders. This is the first time the movement's leaders have found themselves listed as part of the Rewards for Justice Program, an American counterterrorism project in which the U.S. State Department pays for information leading to the arrest and conviction of terrorists (Reuters, June 6).
The bounty is a clear signal that the United States takes al-Shabaab seriously as a threat to both regional and international security. For Somalia's transitional government, it was a wisely timed psychological move that supports the ongoing physical war against the Islamist movement (Gedoonline.com, June 8).
Sheikh Ahmed Abdi Godane (a.k.a. Sheikh Mukhtar Abu Zubayr; a.k.a. Ahmed Abdi Aw Mohamed), the group's supreme leader, is the most-wanted individual on the list with a bounty of $7 million on his head. Godane was nominated as amir of al-Shabaab following the death of movement founder Adan Hashi Ayrow in a U.S. airstrike in May, 2008.  Born in 1977 in Hargeisa, the capital of the northern Somali breakaway state of Somaliland, Ahmed Abdi Godane studied at universities in Sudan and Pakistan. He received military traiing in Afghanistan and returned to Somalia when the anarchy started in the 1990s, changing his name to Mukhtar Abu Zubeyr to hide his identity.
Godane, who often masks his face, began advocating extremist ideologies in Somaliland, where he failed to overcome the traditional religious leaders. He left Hargeisa disappointed and then robbed a vehicle which was carrying a large sum of tax revenues from the port of Berbera in northern Somalia. He and other militants escaped with the money into Mogadishu, where they paid for military vehicles and arms (Radiomuqdisho.net, June 7).
Ahmed Abdi Godane is a very suspicious and vigilant man who remains little known even within al-Shabaab, where only a special unit has contact with him. He typically communicates with other al-Shabaab officials through audio-taped messages posted on the internet or broadcast by the movement's radio stations in Somalia.
Godane is rarely seen in public and has never held a press conference or given a public speech. He doesn't allow himself to be photographed and sometimes wears female clothing to conceal himself. Godane frequently changes his location and sleeping place, which will make it harder for the Rewards for Justice program to find any reliable information indicating his location.
Ibrahim Haji Jama "al-Afghani" is a very close relative of Godane and shares his secretive ways. As his name suggests, Ibrahim is an Afghan war veteran and co-founder of al-Shabaab (Radiomuqdisho.net, June 7).  He is active as a recruiter and is the leader of the movement's Amniyaat special force responsible for assassinating government officials and people considered to be working with it (Raxanreeb.com, June 7).
Sheikh Mukhtar Robow "Abu Mansur" is one of the founders of al-Shabaab and has served as the group's spokesman as well as a spiritual leader and military commander in parts of southern Somalia. Abu Mansur is a much more public figure who is comfortable being photographed with his AK-47 assault rifle.
Abu Mansur is often differentiated from the rest of the Shabaab leaders as an Islamist-nationalist who encourages and respects the clan system in the Somali community. This has made him popular with the clan elders in southern Somalia. Abu Mansur fought alongside Taliban fighters during the U.S. invasion and returned to Somalia when the Taliban government collapsed (Raxanreeb.com, June 7). The senior Shabaab leader responded to the bounty announcement by saying "I am in Buurhakabo [near Baidoa] where I prayed Friday prayer. Last Friday I prayed in Tiyeeglow… I do not fear" (Saadal.com, June 22).
Sheikh Fu'ad Mohamed Qalaf (a.k.a. Fu'ad Mohamed Shongole) is a fundraiser and recruiter.  He holds dual Somali and Swedish citizenship and taught Islamic studies in mosques in Sweden.  Qalaf is also considered a respected religious leader within al-Shabaab, where he releases fatwa-s [religious rulings] related to the activities of the group's fighters.  He has appeared publicly at al-Shabaab gatherings around and inside Mogadishu. Fu'ad's voice is familiar to the Somali community from local broadcasts. "I can assure you that these kind of things will never dissuade us from continuing the holy war against them…There is nothing new in the fact that infidels pay to have Muslim leaders killed. They already did that by offering camels for the head of Prophet Mohammed, and the dollar is the camel of today… Whoever informs the mujahideen fighters of the place where Obama can be found will get ten camels and for [U.S. Secretary of State Hillary] Clinton, we will offer ten roosters and ten hens" (AFP, June 9; HorseedMedia.net, June 9).
Bashir Mohamed Mahamoud (a.k.a. Qoorgaab) is little-known to the Somali community but is a dangerous man who specializes in bomb-making, roadside bombs and assassinations. He is a military commander in al-Shabaab and is believed to be among the ten members of the group's leadership council. He is also a close friend of Godane (Raxanreeb.com, June 7).
Zakariya Ismail Ahmed Hersi, al-Shabaab's intelligence chief, is a highly trained young assassin and is very close to Godane. He is not well known within the movement and is never seen in public (Raxanreeb.com, June 7).
Al-Shabaab head of media Abdullahi Yare (a.k.a. Shaykh Nadir; a.k.a. Abdullahi Haji Da'ud) previously worked with al-Shabaab's secret service as a senior officer. Computer savvy and fluent in Arabic, Abdullahi records and distributes Godane's messages to al-Qaeda or other al-Shabaab leaders (Radiomuqdisho.net, August 7; Raxanreeb.com, June 7).
The biggest surprise of the U.S $33 million bounty on the Somali militant leaders is the omission of Sheikh Hassan Dahir Aweys, the former leader of the Hizb al-Islam militia and now a senior figure in al-Shabaab. The reason seems to lie in Awey's current lack of influence in al-Shabaab. Aweys' absence on the list also supports recent rumors that Shaykh Aweys's has entered into secret negotiations with the Somali government regarding his defection from the militants. There are suggestions that Aweys is already under house arrest by al-Shabaab and is being watched closely (Wadanka.com, June 11).  Even if the U.S. bounties do not have the expected effect on al-Shabaab they will at least create a climate of suspicion among its leaders at a time when the movement is suffering military setbacks.
Muhyadin Ahmed Roble is a Nairobi-based analyst for the Jamestown Foundation's Terrorism Monitor publication.