Romania Prepares to Modernize Its Helicopter Fleet
Publication: Eurasia Daily Monitor Volume: 15 Issue: 27
By: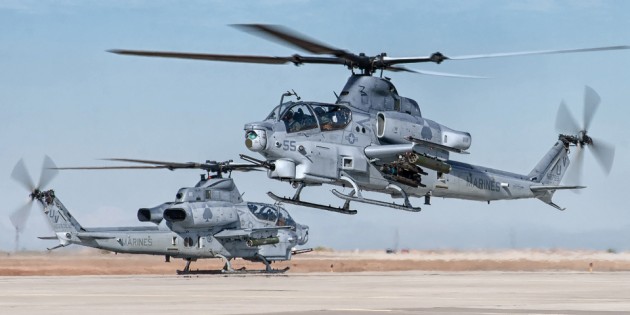 As part of the drive to bolster its defense capabilities, Romania is laying ambitious plans to replace and modernize its helicopter fleet. This process will have a significant impact in both military and economic terms.
During the Cold War, Romania was unique among the Warsaw Pact nations in developing an aeronautical industry with the help of the West. In 1968, France licensed helicopter production in Romania at the IAR Ghimbav factory, near Brașov (Contributors.ro, May 10, 2016). Two helicopter types have been produced locally for 30 years: IAR-316B, a licensed version of the French Alouette IIIB, and IAR-330 Puma, a licensed version of the Aerospatiale SA-330 Puma transport helicopter. These models were further developed by the local aviation industry until they became obsolete.
Over the past decade, there has been a shift in the way the Romanian military employs its rotary wing assets. The experience and success of the Navy's Helicopter Group in operating aviation assets has shown that helicopters can be operated effectively outside the purview of the air force (Mediafax, December 3, 2012). Therefore, there are now plans to have an aviation section inside the Romanian Land Forces (RRA, September 9, 2016). It is not clear if this means the development of a specialized aviation unit or a light aviation force. Nevertheless, in 2017, the first class of army helicopter pilots has been inducted into the Romanian Air Force Academy. This means that in the future all three services will employ helicopters as part of their operations.
Romania operates 68 military helicopters, most of which are more than 30 years old and will soon need to be retired (World Air Forces, July 2017). On top of this, Romania lacks a dedicated attack helicopter platform, using instead helicopter gunships for the attack and close support role. Attack helicopters represent a priority as they are considered to be an effective anti-armor asset by the Romanian military, whose own armored forces are outdated. Furthermore, over the past five years, the need for capable search and rescue helicopters for the Romanian Ministry of Internal Affairs has been highlighted by a series of accidents and tragedies that required a faster intervention by the emergency services (Mediafax, January 21, 2014).
The government is aware of the need to modernize its helicopter fleet, and over the last three years, it has been quietly putting out feelers to the industry. Three international helicopter manufacturers have been in contact with the Romanian authorities regarding a possible helicopter acquisition: Airbus, Bell Helicopter and Sikorsky Aircraft. However, neither a public tender has been put forward, nor a helicopter program has been officially announced, and the exact number of helicopters Romania wants to acquire has not been made public.
At present, it is known only that Romania plans to acquire 45 helicopters from Bell Helicopter: 24 AH-1Z and 21 UH-1Y (Hotnews.ro, September 27, 2017). Moreover, part of this order should be produced locally, at IAR Ghimbav. Yet, no contract has been signed between the Romanian government and Bell Helicopters, though there are ongoing negotiations between the American company and IAR Ghimbav (Bună ziua Brașov, February 1). Furthermore, the government has signaled that it will acquire an undisclosed number of helicopters from Airbus, also to be produced at IAR Ghimbav (Digi 24, October 26, 2017). In December 2017, the Romanian Defense Ministry began talks with Airbus for an initial order of four H215M helicopters.
Although Romania's helicopter acquisition process may seem risky and needlessly complicated, there is an underlying objective behind it. The government wants Romania to become a helicopter hub in the region and provide helicopters for both its armed forces and its neighbors if they are interested. This is in tune with the pledge that a large part of its two percent of GDP spent on defense will be invested in the local defense industry (Digi24, August 3, 2017). If the talks are successful, Romania may see two major international helicopter manufacturers producing aircraft locally in the near future.
Romania and the countries on NATO's eastern flank represent a potentially profitable market for the big Western helicopter manufacturers. These countries mostly operate older Soviet-built helicopters that are nearing the end of their service life. Besides military contracts, there is also a potentially lucrative civilian market. Take Romania for example, where potential offshore oil and gas operations in the Black Sea will spur demand for civilian transport helicopters. Furthermore, Poland, Romania and the Czech Republic have active aviation sectors and a trained workforce capable of manufacturing aircraft and aviation parts. Although the local production facilities require re-tooling, relatively cheap labor and increased government and private sector demand for helicopters would make any investments pay off in the medium- and long-term.
IAR Ghimbav will most likely play host to any helicopter investment made in Romania. Although Airbus has transferred the production line for its H215 helicopters at IAR Ghimbav and is heavily invested in the local community (Adevărul Financiar, September 6, 2016), the European manufacturer does not own the IAR Ghimbav, the Romanian government does. Airbus built a separate production facility for the H215 helicopters. As such, a second international manufacturer could enter into a partnership with IAR Ghimbav and launch a joint venture. This is precisely what Romanian decision-makers want—a second manufacturer to come and invest in IAR Ghimbav.
If successful, Romania's ambitious plans concerning its helicopter force and aviation sector will contribute significantly to establishing the country's reputation as a security provider in the Black Sea region. However, the government needs to set out its objectives regarding the helicopter program more clearly and should lay out its plans concerning the future development of the aviation sector.