Romania Pushes NATO on Securing Black Sea Area in Response to Russia's Militarization of Crimea
Publication: Eurasia Daily Monitor Volume: 11 Issue: 168
By: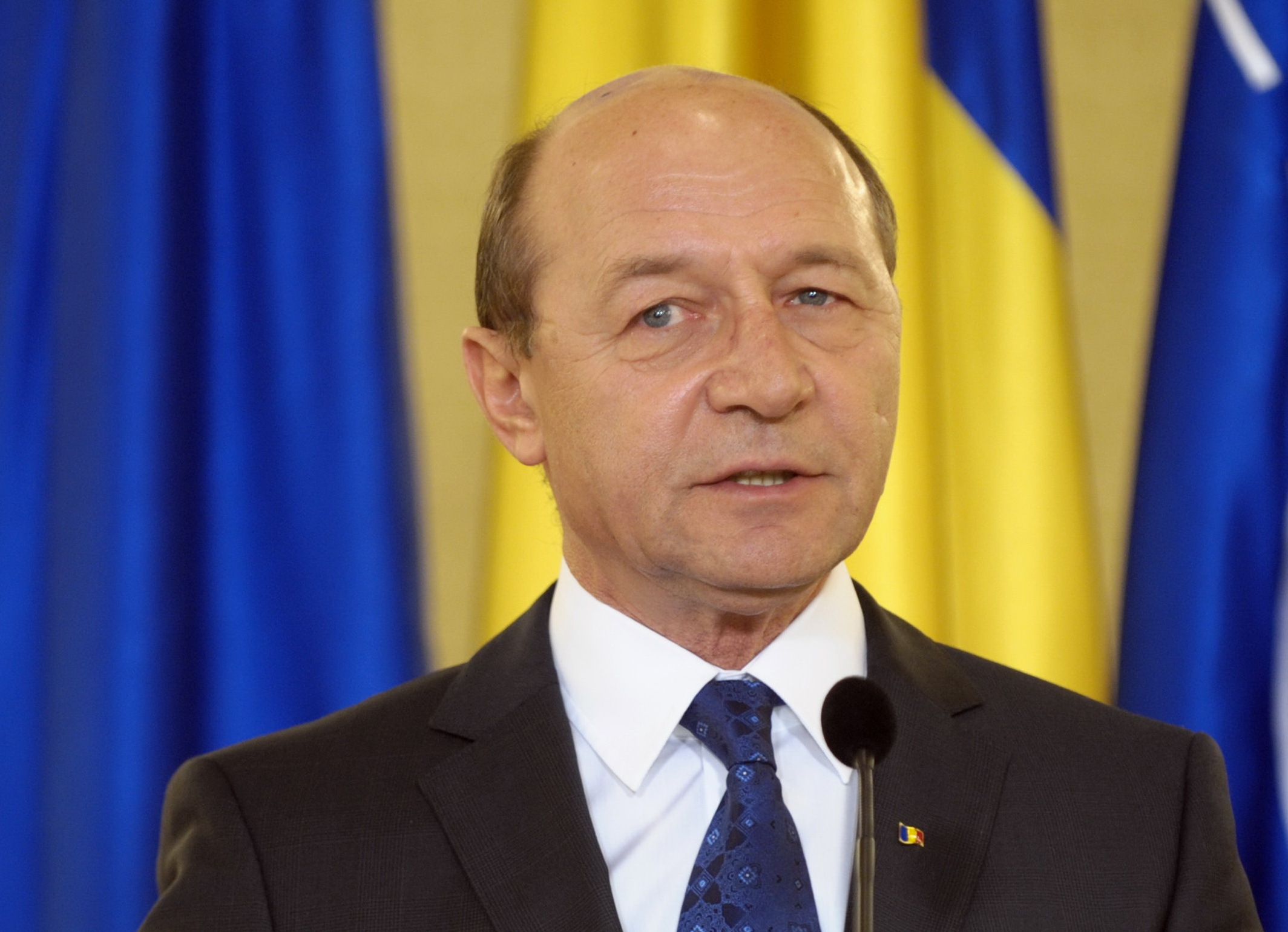 After meeting consistent Ukrainian military opposition in Luhansk and Donetsk, following a largely non-violent annexation of Crimea, Russian planners seemed to have reassessed Ukraine's resolve to directly resist the Russian military. At the military college of the Russian Ministry of Defense, held on September 16, Russian Defense Minister Sergei Shoigu argued that the "military and political situation on [Russia's] southwestern strategic flank has significantly changed since the beginning of this year" (ITAR-TASS, September 16).
The meeting also offered concrete plans for deploying a "complete and self-sufficient group of military forces to the Crimean theater," subordinated to the Southern Military District. Tasked with defending the peninsula from both sea and land invasions, this military force was first mentioned in a mid-August statement of Russian President Vladimir Putin (lenta.ru, August 14). It referred to a considerable militarization of the peninsula with Russia's most modern defensive and offensive military equipment, without giving any additional detail.
Russia intends to reactivate a submarine base in Crimea's Sevastopol and plans to equip it with at least six Project 636 "Varshavyanka"-class diesel-powered submarines until 2016 (RIA Novosti, September 17). The Varshavyanka, known as "Improved Kilo" according to the North Atlantic Treaty Organization's (NATO) classification, is believed to be one of the stealthiest Russian submarines. By the end of 2014, Moscow also plans to boost the surface ship component of its Black Sea Fleet (BSF) by augmenting it with another nine vessels, including two Project 21980 "Grachonok" anti-terror patrol boats, six combat support ships, and two Project 11356 (Russian classification) "Admiral Grigorovich"–type frigates (RIA Novosti, August 28). Another four such frigates are to be commissioned to the Black Sea by 2016.
The land component of Russia's Crimea military force is to be augmented inter alia by an artillery regiment and an independent chemical, biological and radiological (CBR) protection regiment (ng.ru, September 17). The artillery unit has about 300 pieces of military equipment, including the mobile anti-tank complex "Khrizantema," the self-propelled 152-millimeter howitzer "Msta-S," and the multiple launch rocket system "Tornado-G." The CBR protection regiment is specifically equipped with the TDA-2K mobile smokescreen laying system, which is able to generate aerosol smokescreens over large areas of the battlefield. Its TMS-65U equipment is used to thermally treat the military hardware, obstructing its targeting by guided missiles.
All this hasty and heavy rearmament suggests that the Russian leadership assigns a high probability to a scenario in which Ukraine may attempt to recover Crimea militarily. Moscow views Crimea as Russia's strategic military outpost in the Black Sea region, referring to the peninsula as the country's "unassailable fortress" (expert.ru, September 17). However, as Russia fortifies Crimea, its next logical step is likely to be consolidating this gain and attempting control over Ukraine's bordering areas inhabited by populations critical of the current government in Kyiv (see EDM, August 14).
This prospect appears to worry other countries in the region. Romania, for instance, has taken a number of unprecedented steps in response to Russia's largest military buildup in the proximity of its borders since the collapse of the Soviet Union. And Bucharest took considerable efforts to advance a number of Black Sea security initiatives at the recent NATO summit, hosted by the United Kingdom in Newport, Wales.
In the aftermath of the September 4–5 Wales summit, Romanian President Traian Basescu revealed some of the issues addressed in Newport that were not included in the documents made publicly available by the North Atlantic Alliance. Basescu insisted that the latest events in Ukraine allowed Romania to convince the Alliance of the necessity to create specific contingency and action plans for defending NATO's southeastern flank, including Romania and Bulgaria (ziare.com, September 7).
Skeptical of the Alliance's resolve to defend its territory after the 2008 Russian-Georgian war, Romania made specific efforts to have a NATO-designated military presence on its territory. These concerns were exacerbated after observing the informal and undeclared type of military aggression explored by Russia, known commonly as "hybrid war" (NATO Review Magazine, July 1) and which makes it more difficult to enact the existing defense mechanisms, like NATO's Article 5.
This boots-on-the-ground strategy pursued by Romania shall act as an additional commitment device for NATO, in case Romania faces risks of a military nature. In particular, the country plans to host a NATO regional command, in addition to the military installations at Deveselu and Kogalniceanu that are already being explored in tandem with the United States military (digi24.ro, September 8). According to Basescu, Romania would like to extend the permanent military presence of NATO troops on its territory, in addition to those 1,400 or so US military personnel it already hosts. For this purpose, Romania will also organize a naval training installation together with Bulgaria and the United States at one of its costal bases.
President Basescu also revealed what appears to be a serious concern in the Romanian national security establishment that the Russian military build-up in Crimea is further exacerbating. Notably, he seemed anxious about the possibility that pro-Russian separatists could win the upper hand in Ukraine's Odesa region (ziare.com, September 7). The part of Odesa region bordering Romania is heavily populated by non-Ukrainian ethnic groups, and heavily voted for Viktor Yanukovych in the 2010 presidential elections (pravda.com.ua, January 18, 2010), as well as for the Party of Regions and the Communist Party in the 2012 parliamentary elections (Ukraine Today, accessed September 22). As the Romanian head of state argued, the success of such separatist tendencies in the wider Odesa region could bring violent conflict right to Romania's borders. And such a crisis situation could easily spill over into the southern and eastern regions of the Republic of Moldova, which would also affect Romania's national interest.
As has been observed in Ukraine, one of the biggest dangers of hybrid war is that, as a rule, it is detected too late to mount effective countermeasures to it. As a result, unfavorable fait accompli situations on the ground then become particularly costly to reverse. Romania's focus at the latest NATO summit, thus, seemed to be on generating real Alliance commitments and on-the-ground capabilities in the Black Sea region, in order to allow for effective monitoring and the prevention of such lock-in scenarios.