ROSUKRENERGO SNEAKING BACK INTO UKRAINE
Publication: Eurasia Daily Monitor Volume: 3 Issue: 51
By: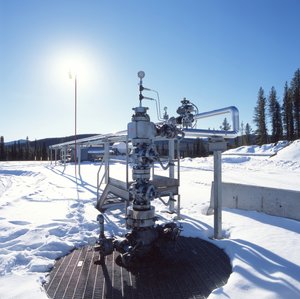 Pending the March 26 parliamentary elections, official Kyiv has shelved the deeply damaging gas deals it signed on January 4 and February 2 with Gazprom and its offshoot RosUkrEnergo. President Viktor Yushchenko and those close associates who confused him into advocating for these deals seemed prepared to ignore the widespread criticism, until unpublicized U.S. intercessions finally caused the presidency to delay any decision until a new government is formed and to exclude the shadowy RosUkrEnergo from whatever agreements are eventually reached with the Russian side. Yushchenko has dropped the subject altogether since mid-February.
However, indirect attempts seem to be under way to keep those deals alive and set the stage for reactivating them after the elections. On March 13, Gazprom's deputy chairman Alexander Medvedev declared that it will be RosUkrEnergo [not Ukraine] that will pay Gazprom for the gas consumed by Ukraine in January above the volume stipulated for that month; and that the price of that gas will be $230 per one thousand cubic meters — i.e., under the terms of the January 4 agreement. In what looks like a parallel move, Naftohaz Ukrainy chairman Oleksiy Ivchenko declared that Kyiv would pay RosUkrEnergo [not Gazprom] for that same volume of gas, at the price of $95 per one thousand cubic meters — again, under the January 4 agreement (Inter TV, March 13).
Taken together, these moves seem designed to keep the January 4 agreement alive, implement at least some of its provisions, and cement RosUkrEnergo's role as intermediary. If this were done, Kyiv would severely weaken its case for dropping out of that agreement after the election.
One week earlier, Ukraine's National Energy Regulatory Commission awarded a five-year license to the UkrGazEnergo closed joint-stock company to deliver gas on Ukraine's internal market. UkrGazEnergo is a joint venture of RosUkrEnergo and Naftohaz Ukrainy and was created by the secret February 4 agreement that triggered a storm of criticism when it was leaked. Thus, Gazprom — acting via RosUkrEnergo/UkrGazEnergo — is capturing a share of Ukraine's market and access to the internal infrastructure. The Regulatory Commission's move also seems designed to make certain that RosUkrEnergo via UkrGazEnergo enters Ukraine to stay (Interfax-Ukraine, March 9).
The Regulatory Commission's chairman happens to be a candidate for parliament for the Party of Regions. However, support for RosUkrEnergo and UkrGazEnergo by a handful of strategically placed officials clearly cuts across partisan lines, given the fact that Ivchenko is Yushchenko's choice for Naftohaz chief and his political ally in the Our Ukraine bloc.
Kyiv now apparently seeks to regain the chance to buy Turkmen gas directly, without corrupt intermediaries, possibly in the second half of 2006 or at least in 2007. Ashgabat demands repayment of Ukrainian arrears as a pre-condition to resuming negotiations on a supply agreement. Ivchenko and Fuel and Energy Minister Ivan Plachkov lost that opportunity in the final months of 2005 — the negotiations went down to the wire until December 28 — by stonewalling on a debt-settlement agreement or even denying the existence of the debt. Kyiv now seems to change that negotiating approach and certainly the negotiator.
On March 10-12, a delegation led by Naftohaz Ukrainy commercial director Anatoly Popadyuk held what appear to be conclusive debt-settlement negotiations in Ashgabat. The delegation acknowledged that Ukraine owed $159 million, most of it for Turkmen gas delivered in 2005, as Ashgabat had all along claimed. At the end of Popadyuk's visit, the Ukrainian side apparently disbursed $59.5 million in cash, pledged to pay another $29 million also in cash, and made a commitment to supply $67 million worth of Ukrainian goods, including $55 million worth of steel pipes for Turkmenistan's oil and gas industry (Turkmen Foreign Ministry press release, Turkmenistan.ru, March 12).
This result constitutes major progress toward removing an issue that has poisoned Ukrainian-Turkmen relations, restricting Kyiv's margin of maneuver vis-à-vis Gazprom. As recently as February 17-18, Plachkov and Ivchenko were stonewalling on the debt issue in their talks with Turkmen President Saparmurat Niyazov in Ashgabat. Their stance may have reflected their role as the main authors on the Ukrainian side of the January 4 and February 2 agreements with Russia. Back in Kyiv from Ashgabat, Ivchenko told mass media that the debt "does not exist" and accused Turkmenistan and its president of "displaying Eastern perfidy," "humiliating Ukraine and damaging its image." Ivchenko urged Ukraine to "renounce Turkmen gas altogether" and stop holding talks with Turkmenistan, and he threatened to sue Turkmenistan in the Stockholm Arbitration Court for breach of contract. He assured the public that Ukraine would in any case receive gas for $95 per one thousand cubic meters (RosUkrEnergo's price), but did not explain the reasons for such confidence (One Plus One Television [Kyiv], February 20).
Just as Ivchenko's statements seemed to contradict Yushchenko's February 14 announcement on shelving the deals with RosUkrEnergo, so the March 13 convergent statements by Medvedev and Ivchenko and the Energy Regulatory Commission's licensing of UkrGazEnergo raise questions about who is in charge of Ukraine's energy policy and about the authority of the president's word with some of his officials (see EDM, February 16, 17, 23).