Russia and Iraq Deepen Energy, Military Ties
Publication: Eurasia Daily Monitor Volume: 17 Issue: 175
By: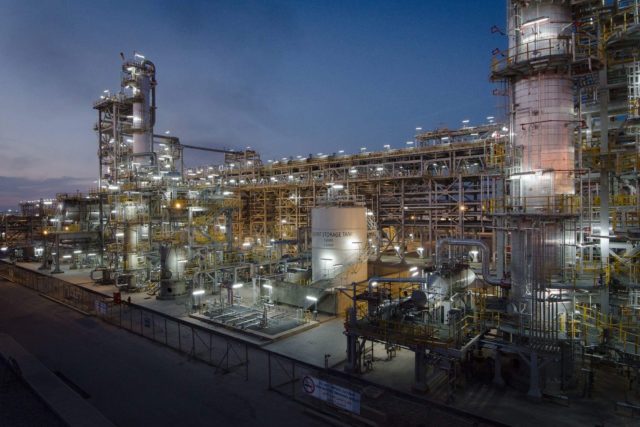 As the United States hastens its drawdown of troops in Iraq before the January 20 inauguration of President-elect Joseph Biden, Russia is seeking to fill the developing geopolitical vacuum there. On November 25, following discussions in Moscow with Iraqi Foreign Minister Fuad Hussein, Russia's top diplomat, Sergei Lavrov, remarked that Russian energy firms have invested billions of dollars in the Iraqi oil industry. "When it comes to energy, the largest Russian companies are working in Iraq together with their partners. These are Lukoil, Rosneft, Gazprom-Neft and Bashneft. All four have invested more than $13 billion in the Iraqi economy," Lavrov told journalists (Interfax, November 25). He added that Moscow was also prepared to increase arms deliveries to Baghdad, stating, "We are ready to meet any Iraqi needs for Russian-made military products. Our country has traditionally played and continues to play a very important and significant role in ensuring Iraq's defense capability and equipping its army and security forces, including in the context of continuing terrorist threats" (Mid.ru, November 25).
Previously, Baghdad expressed interest in acquiring Russia's S-300 anti-aircraft surface-to-air missile (SAM) system; and Moscow reportedly offered Iraq the option to acquire the S-400 SAM system as well (Nezavisimaya Gazeta, November 25). Iraq's need for more robust and deterrent-capable air-defense is evidenced by the fact that Turkish warplanes regularly violate Iraqi borders with impunity. For now, the Iraqi authorities have shelved plans to procure advanced Russian SAM systems after the US threatened to impose sanctions on Iraq—similar to those currently hanging over Turkey for buying the S-400 (see EDM, May 4; Daily Sabah, December 9)—if a purchase went forward (Voennoe Obozrenie, November 25). However, the US government's plans to withdraw more of its military presence from Iraq may contribute to a shift in Baghdad's calculus.
The logical source of revenue for Russian arms purchases is Iraqi oil exports—which, of course, compete with Russia's own crucial foreign oil sales. According to President Vladimir Putin, however, petroleum, the fiscal lifeblood of both the Russian and Iraqi economies, is in for a rough future. Addressing an energy videoconference from Tobolsk on December 1, the Kremlin leader told his audience that the Russian government projects that future global demand for oil in the next five years will grow by only 1 percent. After this modest apex, he contended, world demand will begin to decline by 0.1 percent annually, necessitating substantial investment in Russia's hydrocarbon sector to expand its export market share. Putin declared, "In general, we will undoubtedly continue to create comfortable conditions for the development of our oil-refining capacities for the activities of investors in this area. The government is already working hard on this" (Kremlin.ru, December 1).
The world's major petroleum exporters are consequently fiercely vying for remaining markets, with the grand prize currently being cash-flush China. The Russian president noted, "China is one of the few countries to have increased purchases this year as fuel demand rebounded in the second quarter along with the economy as a whole" (RBC, December 1). In this volatile environment, the Organization of the Petroleum Exporting Countries (OPEC) cartel has been unable to impose order. Despite instituting production cuts in April in response to the pandemic-induced global recession, OPEC+ (which includes Russia) failed to definitively resolve those larger market-share export issues (Interfax, November 30).
China is a market where Russian and Iraqi producers directly compete. So it is not surprising that Russia has sought to boost its standing by purchasing stakes in Iraq's petroleum sector. In October Russia regained first place as China's largest oil supplier. Since the start of the year, China increased oil imports from Russia by 13.8 percent, to 71.26 million tons, compared to 2 percent growth (to 69.5 million tons) from Saudi Arabia. However, despite starting from a significantly lower base level, Iraq's petroleum exports to China grew by a whopping 25.6 percent, to 51.84 million tons (Interfax, November 25). The head of the Alpari financial analytical center, Aleksandr Razuvaev is bullish on the energy sector in 2021: after noting that "optimism reigns in the oil market," Razuvaev remarked, "China will be the key market, and Russia, Saudi Arabia and Iraq are actively fighting for it" (Rosbalt, November 27).
In Iraq, Russia has simultaneously found a hydrocarbon competitor as well as a potential lucrative armaments customer. Investing in Iraq's oil industry engenders goodwill for Russia, while arms exports assist Baghdad in reasserting its sovereignty as it distances itself from foreign military intervention. After meeting with his Iraqi counterpart last month, Foreign Minister Lavrov announced that reciprocal official visits of Iraq's Defense Minister Juma Inad Saadoun to the Russian Federation and Russia's Defense Minister Sergei Shoigu to Iraq were being planned for the near future (Mid.ru, November 25). Putin's government has apparently concluded the Chinese market is big enough for all, while Iraqi oil export revenues—of which Russian investors will draw their cut—can help underwrite Russian weapons purchases.