Russia Boosts Far Eastern Security
Publication: Eurasia Daily Monitor Volume: 7 Issue: 137
By: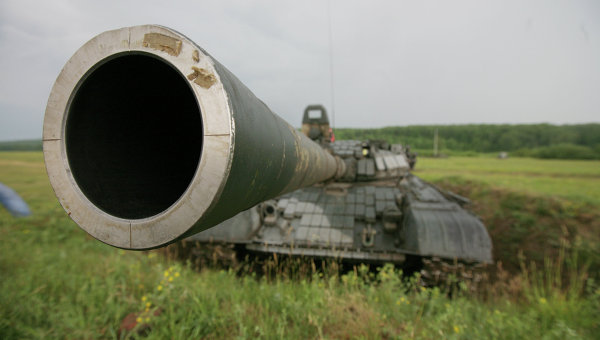 As Russia remains keen to protect its eastern frontiers, the country's Far East Military District (MD) hosted major war-games. The drill was also aimed at assessing the effectiveness of the ongoing military reforms in Russia, and addressing some regional security issues. On June 29-July 8, Russia conducted large-scale military maneuvers, Vostok 2010, aimed at countering potential security challenges in and around its Far Eastern region.
The exercise appeared to indicate that Russian military planners still contemplate the need to wage large-scale conventional warfare. The drill involved significant numbers of troops: more than 20,000 personnel from the ground forces, air force, railway troops, and interior forces, 5,000 pieces of military hardware, more than 40 naval vessels and 75 combat aircraft (Interfax, June 28).
Vostok 2010 indicated a significant increase in terms of troop deployment, four times higher compared to 5,000 in 2005. The drill was understood to have strategic dimensions as well as witnessing participation by units of the Russian Strategic Rocket Forces and Space Forces (Interfax, June 28).
President, Dmitry Medvedev's, presence at the drill demonstrated that the Kremlin prioritizes Far Eastern security issues. Vostok 2010 was held under the command of Army-General Nikolai Makarov, the Chief of the General Staff. The Kremlin was keen to insist that the exercises displayed the country's continued military power. The drill demonstrated that Russia remains capable of safeguarding its security in the Asia-Pacific, President Medvedev announced in Vladivostok on July 4. Vostok 2010 also assessed the current state of military reform, he said (Interfax, July 4).
The country's top officials also pledged to increase funding to sustain military capabilities. The Russian armed forces must be adequately funded, according to Medvedev's budget address released on June 29. During a reception at the Kremlin on June 30, Medvedev and Defense Minister, Anatoly Serdyukov, both pledged to modernize the army and improve living conditions for officers (Interfax, June 29, 30).
The government will allocate 1.17 trillion rubles ($38 billion) to finance military supplies to the Russian armed forces in 2010, Prime Minister, Vladimir Putin, announced last month. He warned that the army would procure only modern types of military hardware, and not the systems "designed 20-30 years ago" (Interfax, June 16).
The military reform program was designed to turn the Russian armed forces into a modern, more effective and compact army. On the eve of the drill, Makarov disclosed details of the current military reform plans. The number of MD's will be cut from six to four, headquartered in St. Petersburg, Yekaterinburg, Rostov-on-Don and Khabarovsk, he said. The number of main airfields will be reduced from 245 to 27, Makarov stated (Interfax, June 8).
Therefore, the drill was also aimed at demonstrating the country's air force is able to rely upon a smaller number of airfields. During the exercises, Su-24M and Su-34's flew from European Russia without landing, relying on aerial refueling, Makarov reported to Medvedev (Interfax, July 4).
The Far Eastern war-games were first launched back in 2002. Drills such as Vostok 2010 were understood not only at aiming to boost Russian military influence in the region, but also addressing other issues, notably the volatile security situation around the Korean peninsula, not far from Russia's major urban and military center in the region, Vladivostok.
One aspect of the exercises apparently had a regional dimension. During Vostok 2010, the Russian Pacific Fleet, including its naval vessels and combat aircraft, reportedly trained for missions to destroy enemy submarines (Interfax, July 1). The Russian anti-submarine training came in the aftermath of the sinking of the South Korean frigate "Cheonan," allegedly caused by a torpedo made in North Korea.
During an earlier deterioration of the security situation on the Korean peninsula, Russian media speculated that the country's military could launch preemptive strikes against North Korea to protect its Far Eastern regions. For instance, in 2003, Russian media outlets cited anonymous Pacific Fleet sources who suggested that Russia's Varyag cruiser would be able to use its cruise missiles and destroy North Korean missile launch facilities.
Meanwhile, Russian military officials were keen to insist that Vostok 2010 was not aimed against any neighboring state. Ahead of the drill, Makarov clarified that the exercises were not aimed against any nation. The maneuvers were of an "exclusively defensive character," he said (Interfax, June 28).
In the past several years, there has been no mention in Russia of possible preemptive strikes against North Korea. However, Vostok 2010 appears to indicate Moscow's growing interest in Far Eastern security, including the safety of its own naval forces from torpedo attacks.