Russia Defends Soviet Occupation of Moldova
Publication: Eurasia Daily Monitor Volume: 7 Issue: 125
By: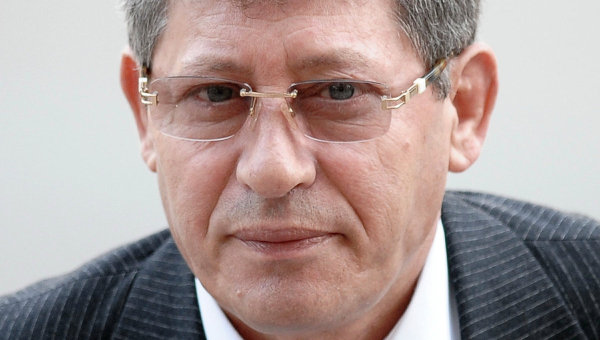 On June 24, Moldova's interim president Mihai Ghimpu issued a decree instituting June 28 as the Day of Remembrance of the Soviet Occupation—an event that occurred on June 28, 1940 in what was then Bessarabia, a part of Romania.
The decree does not mention Romania and is free of any irredentist or ethnically-colored language. It stipulates holding observances each year, from now onward, on June 28, to remember the Soviet occupation and honor the "victims of the occupation and of the totalitarian communist regime," lay flowers at graves and other sites associated with Soviet repressions, and hold a minute of silence in public institutions as well as a "remembrance hour" in schools as part of the annual observances. The decree mandates the commissioning of a monument in downtown Chisinau to honor those victims. The decree's final article reminds Russia, "as the legal successor to the Soviet Union, to withdraw its troops from the territory of Moldova unconditionally, urgently and transparently." The decree does not in any way allude to compensation for the occupation (Moldpres, June 24).
Moldova is almost two decades late in initiating this process on the state level. The proposed measures are far more modest in scope, compared with the remembrance and educational programs in the Baltic States, Poland, or neighboring Romania from the late 1980s-early 1990s onward.
The Moldovan president's initiative has infuriated the Russian government. In a commentary issued on June 25, Russia's Ministry of Foreign Affairs characterizes the Moldovan decree as "pseudo-history" and a move "directed against Russian-Moldovan partnership, harmful to the [Moldovan] state's national interests." Condemning the decree as "sacrilegious" (a term previously applied to Estonia's relocation of the Red Army monument from downtown Tallinn), the Russian MFA warns of possible "confrontations in Moldova's multi-ethnic society" in this connection. Instead of a "so-called occupation," Moscow advises Chisinau to speak about "the history that we and the Moldovan people share." The document puts Moldova's governing Alliance for European Integration (AEI) on notice that Moscow "expect[s] pragmatic approaches to prevail in the Moldovan leadership and the AEI" (Russian MFA Commentary, Interfax, June 25).
The Duma's international affairs committee chairman, Konstantin Kosachev, characterized the Moldovan presidential decree as "idiocy" and "historical illiteracy." Kosachev also insinuated that Ghimpu was contradicting the "international community's" position on the Russian troops in Moldova (Interfax, June 25). Well-known Russian Television pundit Vladimir Solovyov proposed calling on a "psychiatrist, to assess this document as part of Ghimpu's medical history" (Moldova Suverana, June 25).
Ghimpu's political history, rather than any medical one, is undoubtedly well known to those Russian authorities that inspire such media comments. He belongs to a family persecuted under Soviet rule, and joined the Moldovan national movement at its inception in the late 1980s. His deceased elder brother, Gheorghe Ghimpu, was a long-term Soviet Gulag prisoner. Mihai Ghimpu is the only figure with a national-movement background in the AEI governing alliance. Among AEI's four parties. Ghimpu's Liberal Party is the only one promoting the Romanian national identity in Moldova. By attacking Ghimpu in the style it does, Moscow seeks to test the reactions of the other three AEI party leaders, potentially to split the AEI, and pressure some of its components into alliances with Russia-oriented leftist groups.
Apart from such tactical considerations, Moscow's response seems built on assumptions that Chisinau has already forfeited some of its latitude of expression and action vis-à-vis Russia. And it's not simply the act of resorting to outright insult which conveys this impression; code-worded demands for "pragmatic" behavior, and the notion that any move that displeases Russia is inherently harmful to Moldova's own interests, are elements of Moscow's language in the past to disobedient leaders of satellite countries. Appeals to the "common [i.e., imperial] history," coupled with warnings of ethnicizing political differences, were fixtures in Moscow's messages to independence-seeking post-Soviet countries, presupposing Russia's capacity to cause unilateral harm in retaliation.
The Moldovan government seems intimidated and is responding in a supine manner. Three of the AEI's parties have distanced themselves from the presidential initiative. The government and all leading politicians (save Ghimpu) have kept collectively silent, both to the presidential initiative and to Moscow's response.
Only the Minister of Foreign Affairs Iurie Leanca is cited characterizing Ghimpu's decree as "inconsistent with [Moldova's] national interests," whereas Moldova "needs a pragmatic approach" toward Russia (Itar-Tass, June 26).
If correct, these quotes reflect Russia's own definition of what Moldova's national interest is, and what pragmatic relations with Russia imply. Leanca, however, is a respected professional and staunchly pro-Western diplomat, who would not willingly or lightly adopt such a stance. The Moldovan government's genuflecting stance seems, rather, attributable to the political calculations of Prime Minister Vlad Filat (who commands Leanca's political loyalty) and other AEI leaders, in their quest for Russia's oblique endorsement in Moldova's upcoming elections.