Russia Experiencing a New 'Afghan Syndrome' With Soldiers Returning From Ukraine
Publication: Eurasia Daily Monitor Volume: 20 Issue: 165
By: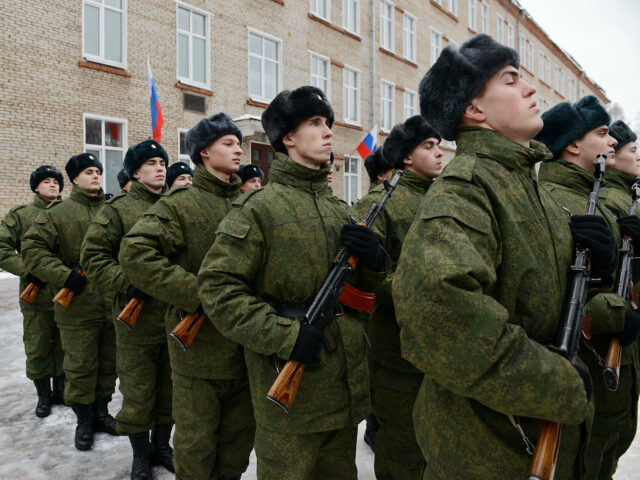 At the end of last year, Russian Defense Minister Sergei Shoigu announced that 300,000 military-age men had been drafted into the Russian army following President Vladimir Putin's declaration of a "partial mobilization" (RBC, October 28, 2022). Official data on how many of these recruits have died and how many have returned home once their contracts expired has been kept a state secret. In September, however, independent journalists identified the names of more than 33,000 Russian military personnel who have died since the start of the war (BBC News Russian, September 29). Such reports bring back memories of the heavy Russian losses in the Afghan war (1979–89). The main difference here, however, is that Russian losses in Afghanistan happened over almost a decade, while the over 33,000 Russian casualties already identified in Ukraine happened over only 18 months of fighting.
According to investigators of the September report, their presented figure is far from complete. This number, nevertheless, is already double the official tally of Soviet casualties in Afghanistan, where the ten-year invasion killed about 15,000 of the 500,000 troops who served there. Widespread reports of "Afghan syndrome" after that war appeared in the Russian media throughout the era of perestroika (Radio Free Europe/Radio Liberty, June 18). This was the popular definition at the time for what psychologists today call "post-traumatic stress disorder," which is typical for those who have experienced war. If veterans are unable integrate into peaceful life back home, they often fall into a severe depression or bring the violent methods of war to their communities. In the 1990s, many veterans of the Afghan war ended up as members of criminal gangs.
With the war in Ukraine, this phenomenon has returned to Russia. In December 2022, Federation Council Speaker Valentina Matviyenko declared that Russia will not allow the repetition of Afghan syndrome and will make concerted efforts to reintegrate dismissed military personnel back into civilian life (Rossiyskaya gazeta, December 21, 2022). Symptoms of Afghan syndrome, however, will manifest themselves regardless of Moscow's wishes (FreeNews-Volga.ru, December 2, 2022). The current situation has been aggravated by such notions as the veterans of the war in Ukraine are very different from the veterans of the Afghan war. Back then, young, inexperienced conscripts were sent to Afghanistan. Today, those Russians who already have a criminal background are being actively recruited to fight in Ukraine. For example, the late Yevgeny Prigozhin was authorized to offer "amnesty" to those serving prison sentences for violent crimes if they agreed to sign and complete service contracts with the Wagner Group. Before his failed mutiny, Prigozhin reported that 32,000 former prisoners had returned to Russia from Wagner's forces (Svoboda, June 18). It is not at all surprising that, once free, some have reverted back to their criminal past (Verstka.media, July 5).
Russian state-controlled media does not report on this state of affairs. Still, Russian-language media outlets abroad are monitoring the situation. Meduza, considered a "foreign agent" in Russia, reported on October 24 that Putin has told pro-government Russian media to not report on the criminal activities of soldiers returning from Ukraine "so Russians do not fear them." Instead, emphasis is placed on showing "that the people returning from the front are really polite, sensitive, and caring people" (Meduza, October 24).
Those returning from Ukraine have demonstrated a tendency to commit a high number of crimes, but local authorities cannot strictly punish them since they are officially considered "patriotic heroes." In the Republic of Buryatia, these former "defenders of the Motherland" are terrorizing the local population (Sibreal.org, July 31). For the Russian courts, however, the veteran status of criminal defendants is often a "mitigating circumstance" in dismissing some cases.
The Russian state encourages the spread of violence in society with such policies, seemingly without realizing that such an approach could turn against itself. This has already happened in a number of regions. Yet, even for attacking police officers or selling weapons, demobilized military personnel do not receive a prison sentence like ordinary citizens, but are usually let off with a minimal fine. Some experts warn that this highlights the rapid erosion of Russia's entire legal system (Kavkazr.com, October 5).
The crimes of the veterans returning from Ukraine have resonated widely in Russian society. For example, a former Wagnerite, pardoned by Putin's decree, massacred six people in the Republic of Karelia in August (Golosameriki.com, August 3). Overall, Russian military personnel and mercenaries of paramilitary structures returning from the war in Ukraine have committed at least 20 crimes in various regions in which 27 people died (Severreal.org, October 4). Some media outlets have provided more alarming figures. In 2023 alone, at least 147 Russian military personnel have been put on trial for murders outside combat zones (Verstka.media, October 9). Thus, the war against Ukraine has returned to Russian territory, with the demobilized Russian veterans showing the same cruelty to their fellow citizens as they did to Ukrainian civilians.
Most of those who were mobilized last fall signed one-year contracts, many of which expire this month. The massive return of previously contracted soldiers to their native lands could greatly aggravate the criminal situation throughout Russia. The Russian Ministry of Defense is carrying out extensive efforts to extend these contracts due to severe manpower shortages in Ukraine. Eduard Sharafiev, a member of parliament in the Republic of Tatarstan, recently proposed a bill that clearly defines service terms for contract soldiers. The document, however, was not approved by the State Duma (Realnoevremya.ru, October 12). Andrey Kartapolov, head of the Duma's Defense Committee, said that contract soldiers will return home en masse only after the "special military operation" has ended (Moskovskij komsomolets, September 9).
Russia's war against Ukraine has created another serious societal problem that did not exist during the Afghan war. In 2022, the Russian government committed itself to paying the families of fallen servicemen 12 million rubles (about $120,000) as compensation for their loss (Holod.media, August 4, 2022). For most Russian regions, this is an enormous amount money that most likely would not earn in their lifetime. This stands in stark contrast to the Afghan and Chechen wars, when the families of conscript soldiers protested and demanded the return of their sons, brothers, and fathers. Today, the picture is rather different, with the lives of relatives being "sold" to fight against Ukraine (Svoboda, July 22, 2022).
The spread of violence by returning veterans and the lack of preventative action from the Kremlin have heightened fears of an even more unstable and dangerous future within Russia. This could lead to widespread discord among the Russian population regarding the return of these soldiers and official charges to ignore their nefarious activities in favor of reintegrating them back into society. This moral catastrophe cast doubts on Putin's statements that Russia is defending certain "traditional values" and looks to be even more dangerous for the country's future than the original experience with Afghan syndrome.