RUSSIA GETS THE GOVERNMENT THAT WILL EASE PUTIN OUT
Publication: Eurasia Daily Monitor Volume: 4 Issue: 177
By: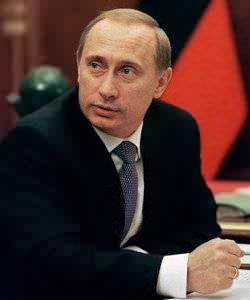 It took Russian President Vladimir Putin only a few hours to appoint a new prime minister after sacking the indifferent Mikhail Fradkov, who never was up to the job and never pretended to be. But it took nearly two weeks to form a new Russian government. The law stipulates that a newly confirmed prime minister has a week to present his cabinet to the president, but there is no provision for making this presentation public, so Putin kept everybody in the dark until he arrived at the Kremlin on Monday afternoon from his Black Sea residence to chair the first meeting of the new government.
Theatrics aside, it is not entirely clear why he decided to hold this protracted pause as the changes turned out to be far from dramatic (Kommersant, September 25). It is plausible that he simply enjoyed exercising his power, keeping all the top bureaucrats hanging and holding their collective breath so that not a whiff of rumor emerged from the pyramid of power (Ezhednevny zhurnal, September 23). Sweet as it was, the moment has passed, and Putin might soon discover that his loyal lieutenants are no longer awaiting his word.
Putin gave a fairly convincing performance in the role of almighty tsar last week, and Zubkov, his surprise choice for the last prime minister of the expiring Putin "era," was eager to play along, showing disappointment and even anger at the lackluster performance of the previous cabinet at its last meeting on Friday (Kommersant, September 21). It is therefore distinctly anti-climactic that both first deputy prime ministers – Sergei Ivanov and Dmitry Medvedev – and both deputy prime ministers – Sergei Naryshkin and Alexander Zhukov – have kept their posts, while Finance Minister Alexei Kudrin, who was a key target for populist criticism, has been promoted to deputy prime minister, so his reasonably strict monetary policy is presumably safe against the inevitable electoral demands for disbursing extra-budgetary funds (Gazeta, September 25).
Minister for Economic Development and Trade German Gref is the most significant casualty of the reshuffling, but his departure is hardly a surprise. Since the early days of Putin's first presidency, he has advanced plans for liberal economic reforms and argued against expanding state control over the energy sector and other industries, but it is exactly this re-nationalization (that he once famously described as "Neanderthal thinking") that currently rules the day. His successor, Elvira Nabiullina, while a respected economic analyst, will take charge of the ministry with greatly reduced authority (Vedomosti, September 25).
Also fired were Mikhail Zurabov, minister of health and social development, and Vladimir Yakovlev, minister of regional development. Zurabov had long ago been chosen as a scapegoat for the troubles in the social sphere, thus keeping Medvedev's hands clean, while Yakovlev had managed to irritate many regional elites despite his truly dismal performance. A possibly significant cadre maneuver is the return to Moscow of Dmitry Kozak, who will take charge of the Ministry of Regional Development, which has been given greater power and more funds to distribute. Kozak has a reputation of tough and capable manager, and he maintains old ties inside the presidential administration, which might potentially get him on the short-list of Putin's possible successors (RBC Daily, September 25). Since September 2004, Kozak had been carrying the heavy burden of presidential envoy to the Southern Federal District, managing a chain of regional conflicts and curtailing the ambitions of local elites; stabilization of the North Caucasus, however, is far from being a mission accomplished.
If there is one bold move in Putin's remarkably modest cabinet reshuffle it is the re-appointment of Anatoly Serdyukov to the post of defense minister, from which he resigned a week ago citing too close ties to Zubkov, who happens to be his father-in-law. This move is entirely logical as Serdyukov, promoted half a year ago, has barely started to streamline the vastly complicated system of military finances and now has a clear mandate to attack the cabal of corrupt "parquet generals" (Ezhednevny zhurnal, September 25). His survival is a blow to Sergei Ivanov, who hoped to install an ally to his former domain in the armed forces; more significantly perhaps, the newly risen Zubkov-Serdyukov clan now could form a "gravity center" in the fluid political landscape of Byzantine intrigues around Putin's fast-approaching departure (see EDM, September 19).
It is rather hard to expect that the nerve-racking procrastination with forming this new/old cabinet would make it work like a "Swiss watch," according to Putin's instructions (Nezavisimaya gazeta, September 14). Not only are the ministers and their staff continuing to think about their personal post-electoral prospects, defying presidential reprimand, this groups of courtiers is also vying to position themselves and to mobilize their business interests and administrative resources for the final clash of the succession campaign. What has become apparent with the resolution of the government crisis is that Putin has no plan for the transfer of power except for keeping control until the last possible moment, perhaps by replacing an odd minister or discarding an aide (Expert, September 24). His desire to shift the responsibility of the leader but retain decisive influence on the political arena may be driven by a rather inadequate self-perception, which would not be altogether that surprising when the crowd of sycophants claims and swears that his sense of humor is impeccable and that his naked torso is the most breath-taking picture any man or woman can imagine (Rossiiskaya gazeta, September 25). Expecting that this "non-partisan" prime minister will steer this deeply divided government toward securing continuity of the period of prosperity means falling victim to truly irrational political exuberance that ignores the scale of the problems that Putin is so eager to escape.