Russia Lifts Arms Embargo to Sell Helicopters to Pakistan
Publication: Eurasia Daily Monitor Volume: 11 Issue: 114
By: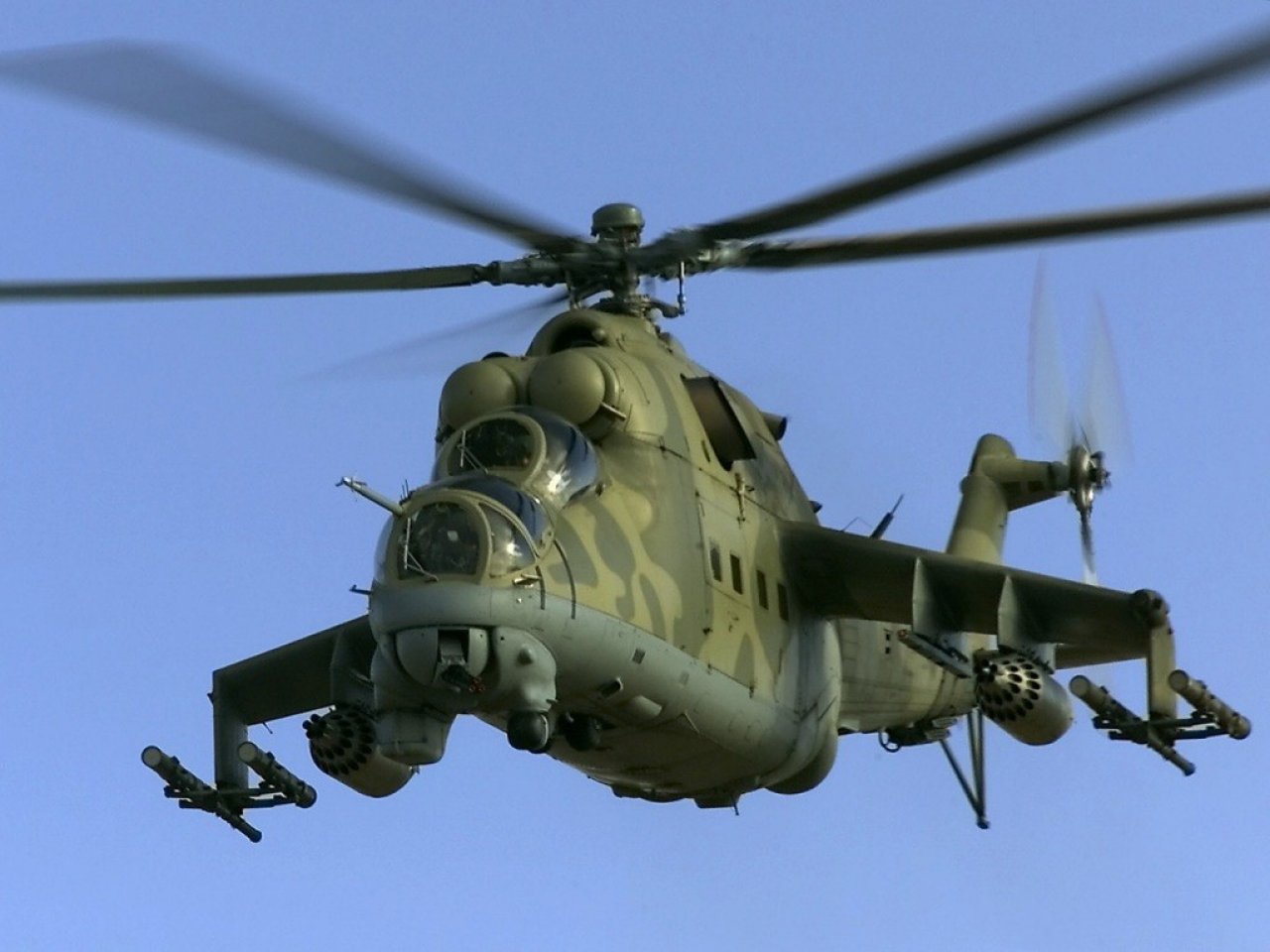 On June 2, the head of the Russian state technology corporation Rostec, Sergei Chemezov, commented that Russia has lifted its embargo on supplies of weapons and military hardware to Pakistan, telling reporters, "The decision was taken, and we are negotiating the delivery of helicopters" (ITAR-TASS, June 2). The helicopters being discussed for delivery are several Mil Mi-25 gunships, but Chemezov added that Mi-35s were also on the agenda of talks.
The shift is significant, as Pakistan's archrival India is Russia's biggest armaments export market. (rostec.ru, April 11, 2013). When Russian President Vladimir Putin paid an official visit to India on December 24, 2012, as part of the 13th annual India-Russia summit, Russia and India signed contracts worth $2.9 billion to supply fighter jets and attack helicopters, along with an agreement on establishing the joint venture "Russian Helicopters." According to the contract, Russia subsequently began supplying India assembly kits for manufacturing 42 Sukhoi-30MKI fighters (lenta.ru, December 24, 2012).
Due to its failure to construct a strong domestic military-industrial complex for the indigenous manufacture of armaments, India has been forced to rely on imports to re-equip its armed forces. According to the Stockholm International Peace Research Institute (SIPRI), the volume of Indian imports of major weapons rose by 111 percent between 2004–2008 and 2009–2013, and its share of the volume of international arms imports increased from 7 percent to 14 percent (Times of India, March 17). And during the period 2009–2013, Russia accounted for 75 percent of Indian arms imports, for everything from missiles to jet aircraft and a refurbished Soviet-era aircraft carrier, the INS Vikramaditya (see EDM, November 30, December 7, 2012). By contrast, between 1996 and 2010, Russia delivered only 70 Mi-17 transport helicopters to Pakistan (Voice of Russia, April 29).
The likely cause for Moscow's reversal of policy is that as India upgrades and replaces its armed forces equipment, it has begun to look beyond Russian armaments purchases, recently signing contracts to purchase armaments from Israel, France, the United Kingdom and the United States. Russian-Pakistani ties, on the other hand, have recently been warming. On April 20, two Russian navy ships, led by anti-submarine vessel Marshal Shaposhnikov en route to the Indian Ocean for anti-piracy duty off East Africa, arrived at the port of Karachi for a five-day stop-over. This was the Russian Navy's first ever goodwill visit to Pakistan, and the Russian vessels took part in joint naval exercises with Pakistani ships (Business Standard, April 20).
According to Middle East Institute of Oriental Studies department head Viacheslav Belokrinitskii, the lifting of the weapons sales ban to Pakistan came as a surprise to Russian specialists. He noted, "It is unclear when the ban was introduced. It is known that the last official Soviet arms supplies to Pakistan were at the end of the 1960s, after the visit of then [Soviet] Prime Minister [Alexei] Kosygin in 1968 and 1969, respectively, when some military equipment was delivered to Pakistan" (Pravda, June 5).
Independent Moscow-based defense analyst Pavel Felgenhauer characterized the move as "an important, key change in Russian policy in the region. The sale of arms to Pakistan will abruptly worsen our [Russia's] relations with India, the main buyer of our arms… This risks dismantling our cooperation with India" (Samaa TV, June 2).
Yet, the reality is that several countries, including the US and France, already sell their weaponry to both Pakistan and India. France, for example, sells Agosta-90B submarines to Pakistan, while providing India with Scorpene submarines (Le Monde, February 26, 2013; scoop.it, December 3, 2013).
The Russian helicopters, however, will have a more immediate use in Pakistan than antagonizing India—coping with militant threats within Pakistan itself. In the wake of a June 8 terrorist attack on Karachi's Jinnah International Airport, which left 10 terrorists and 18 civilians dead, the Pakistani military announced on June 15 a retaliatory full-scale military operation into the Federally Administered Tribal Areas (FATA). When the assault into FATA's North Waziristan began the next day, the Pakistani military deployed troops, artillery and gunship helicopters to fight the insurgents. Accordingly, the Russian helicopters seem destined for Pakistani military activities such as the June 15 North Waziristan operation, where Cobra helicopter gunships proved highly useful (pakistantoday.com.pk, June 20).
Thus, Pakistan's interest in Russian armaments seems to be the result of two converging factors—Russia's search for new armaments markets combined with Pakistan's need for new weaponry to conducts its indigenous anti-insurgency campaigns. Pakistan already had access to some Russian military assets via China. For example, Russia has been supplying aircraft engines to China for a Sino-Pakistani aircraft, which is being manufactured in Pakistan (Pravda, June 5).
That said, the Rostec helicopter sale is unlikely to alter the strategic balance between India and Pakistan. On the one hand, Russia is becoming increasingly important to Pakistan in the areas of military and military-technical cooperation, not only due to Islamabad's need for weaponry to fight domestic insurgents, but also because of the possible destabilization that may occur in Afghanistan in the wake of the reduction of the US presence there. And as Pakistan is an observer in the Shanghai Cooperation Organization, Russia can legitimately claim a certain commonality of strategic regional concerns. But on the other hand, Russia will remain India's primary weapons supplier for the foreseeable future. Consequently, the arms sales to Pakistan represent only a modest broadening of Russian business opportunities on the South Asian subcontinent.