Russia Orchestrates Gagauz Election in Moldova, Ponders the Next Steps
Publication: Eurasia Daily Monitor Volume: 12 Issue: 59
By: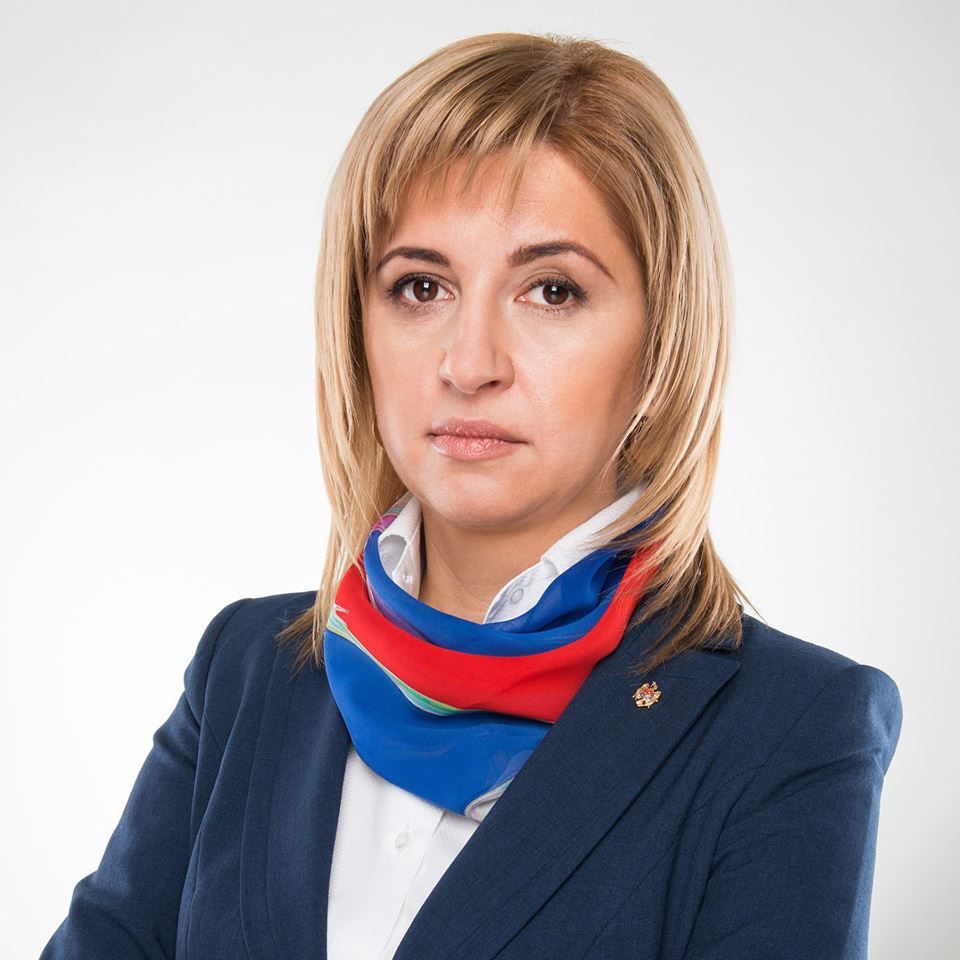 On March 30, Irina Vlah was officially declared the winner of the election for the post of Bashkhan (head of the executive authority) in Moldova's Gagauz Autonomous Territorial Unit (Gagauz Yeri). As now confirmed, Vlah won the election in the first round on March 22, with 51 percent of the votes cast, in a field of 10 candidates (Gagauzinfo.md, March 30).
Moscow had singled out Vlah from the outset of this campaign and favored her ostentatiously. Moscow envisions the Gagauz autonomy as one of the building blocks for Russian influence in Moldova's political system. Moscow's operations in support of Vlah resembled its intervention in favor of the Socialist Party in Moldova's November 2014 parliamentary elections. In both cases, Russia's support propelled its favorite to first place.
All ten Gagauz candidates ran with pro-Russia programs, symbols and slogans. At least two candidates were actually Chisinau's men in this race (they scored 19 percent and 5 percent, respectively). But, given the local mentality, even they had to compete in disguise under Russia's colors (Ziarul National, March 24).
The Gagauz autonomy is Moldova's most backward area, and is practically homogenous ethnically. Its Gagauz residents, currently estimated to number 150,000, form one of the most Russophile populations in the post-Soviet territories, partly on the strength of tradition but partly also because independent Moldova has done little to disabuse the Gagauz of that sentiment.
Vlah (an ethnic Gagauz, her surname notwithstanding), born in 1974, locally trained as a legal consultant, was a Communist deputy to the Moldovan parliament from 2005 to date (she was elected five times to parliament during this period of frequent elections in Moldova). Vlah qualified for Moscow's exclusive backing to become the Gagauz Bashkhan on at least three counts. First, is her profile as a moderate, balanced politician, familiar with Moldova's central authorities, and apt to embark on a political dialogue with Chisinau (see below). Second, Socialist Party leader Igor Dodon recommended Vlah in Moscow (although Vlah ran as a non-party candidate). And third, Vlah recently resigned from the Communist Party of Vladimir Voronin, whom the Kremlin deeply distrusts.
Vlah's campaign poster showed her under the colors of Russia's flag, with the mottos "Russia is with us" and "Being alongside Russia is within our strength" (in Russian). Visiting Moscow several times during her campaign, she held well-publicized meetings with Sergei Naryshkin and Valentina Matvienko, chairs of Russia's Duma and Federation Council, respectively. Both wished Vlah a "convincing victory already in the first round" and anticipated "working with her for a long time to come" (Interfax, Gagauzinfo.md, February 20, 23, March 5).
Dodon had chaperoned Vlah to Moscow, and Naryshkin seized the occasion to characterize Dodon's Socialist Party as "Moldova's leading party." Russian television channels singled out Vlah's candidacy for intense publicity. Several members of Russia's Duma and Federation Council descended on the Gagauz territory to endorse Vlah. Capitalizing on this support she promised to obtain preferential access for Gagauz agricultural products in Russia, thereby circumventing Russia's import restrictions on Moldovan products. Gagauz Yeri has already signed a commercial agreement with the Moscow Region, and Vlah is about to sign one with Tatarstan (both agreements focus on agricultural exports).
Moscow hailed Vlah's success in the election even before the result had been officially confirmed. Russia's Ministry of Foreign Affairs, Deputy Prime Minister Dmitry Rogozin, the two parliamentary chambers, Patriarch Kirill of Moscow and All Rus' (TASS, March 24–26), and other authorities sent effusive messages about the prospects of Russian-Gagauz relations. That which the foreign ministry expressed diplomatically—"Russia-Gagauz relations are important to strengthening Russia-Moldova relations" (Interfax, March 23)—Rogozin expressed frankly: "This election is very important to our goal of strengthening Russia's positions in Moldova… The main goal of Russian policy on the Moldovan front is to bring pro-Russia political forces to power" (Kommersant, March 24).
The election's coverage abounded in references to the February 2, 2014, plebiscite ("consultative referendum") held unlawfully in the Gagauz autonomy. Local voters favored Moldova's accession to the Russia-led Customs Union/Eurasia Union by 98.5 percent, versus 1.5 percent favoring Moldova's accession to the European Union, according to the Gagauz autonomy's Central Electoral Commission (see EDM, February 5, 2014). That commission is empowered to conduct regular elections in Gagauz Yeri, but not to call plebiscites. This distinction gains additional importance considering Russia's readiness to use local referendums as hybrid war instruments.
Vlah's initial post-election statements are cautious in general, and conciliatory toward Chisinau in particular. The Gagauz Bashkhan is an ex officio member of Moldova's Cabinet of Ministers. Vlah proposes a "dialogue" on financial transfers from Moldova's central budget to that of Gagauz Yeri and the region's development fund. She would not insist on Moldova's "federalization" because it could not pass through the parliament (Unimedia, March 23; Deutsche Welle–Moldova, March 23).
The outgoing Bashkhan, Mikhail Formuzal, had practiced a multi-vector policy, seeking investments and project support funding from Russia, Turkey and Azerbaijan during his two terms of office. Vlah, however, seems focused entirely on Russia.
Russia will probably bide its time before playing the Gagauz card for strategic effect in Moldova. Most likely, the Kremlin will, for now, promote stability and an institutionalized dialogue between Gagauz Yeri and Chisinau. The Kremlin will next focus on Moldova's municipal elections, due in mid-year. It will support pro-Russia parties' campaigns to take over Chisinau, Balti (Moldova's second-largest city), and Taraclia (Bulgarian-populated district, adjacent to Gagauz Yeri), hoping to capitalize on the "Russian-speaking" vote in these and other cases.
If successful in that effort, Moscow may then encourage local referendums in favor of Moldova's "federalization" or its reorientation toward the Eurasian Economic Union; or it could threaten such referendums to pressure the Moldovan government and change the balance of forces in parliament. Russia will not promote anything resembling secession of the Gagauz territory from Moldova. The Kremlin would rather see the Gagauz autonomy as a component of a three-way "federation" of Moldova, Transnistria and Gagauz Yeri.