Russia Targeting Oil Assets in Poland and Lithuania
Publication: Eurasia Daily Monitor Volume: 7 Issue: 202
By: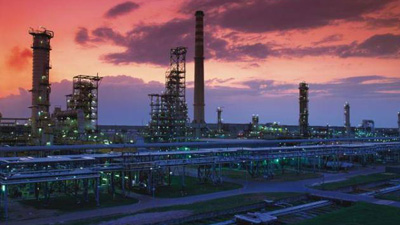 On October 30, Poland announced its intention to privatize the state-owned majority stake in the country's second-largest oil industry concern, Lotos Group. The Polish government is inviting interested parties to pre-tender talks on the Lotos Group. The government has already talked with the Russian government and Rosneft on this issue (PAP, October 29, 30). With the Kremlin-controlled Rosneft, privatization is in any case a misnomer. JP Morgan of the United States and the Swiss UBS are consultants in the planned tender (Gazeta Wyborcza, November 2). Last year, JP Morgan's European division brokered the handover of a large stake in Hungarian MOL to Russian Surgutneftegaz, from Russia-friendly Viennese hands. Lotos Group assets include a major fuel-distribution network in the large and fast-growing Polish market, as well as the Gdansk refinery, where Lotos is completing a technological upgrade with capacity expansion. Gdansk is also the site of Naftoport, a major oil export outlet of the Polish state-owned oil transport operator PERN. The refinery and the terminal operate mainly on Russian oil. Russia could wield the upper hand in possible privatization negotiations. It could limit oil deliveries and switch volumes to other customers, while at the same time guaranteeing full supplies to Gdansk if a Russian oil company wins the tender.
Russia has demonstrated such tactics in attempting to take over Latvia's Ventspils oil port and Lithuania's entire oil sector centered on the Mazeikiai refinery. Poland's PKN Orlen, the current owner of those assets in Lithuania, is considering the possibility of selling them off, according to persistent unofficial reports, not denied by Warsaw. The only possible buyers would be Russian companies.
On October 22 and 28, Russia's Transneft announced the completion of the second oil pipeline of the Baltic Pipeline System (BPS). Both lines, BPS-1 and BPS-2, run from the Bryansk oblast (western Russia), along the Russian side of the Russia-Belarus border, directly to ports on the Baltic Sea near St. Petersburg. BPS-2 is due to become operational in 2011 with a capacity of 30 million tons annually in its first phase (to be increased to 50 million tons in a follow-up phase). BPS-2 adds to the existing, 75 million ton capacity of BPS-1, operational since 2005, for a combined throughput capacity of more than 100 million tons. The two lines terminate, respectively, at the maritime terminals of Primorsk (completed) and Ust-Luga (partially operating, to be completed by 2011-12). A growing share of this capacity is used for oil volumes that were previously exported overland (Interfax, October 18, 28).
Both BPS lines branch out of the main Druzhba pipeline, which has traditionally carried the lion's share of Russian oil to Europe. Oil volumes are gradually being redirected from the westbound Druzhba pipelines into the northbound BPS, for tanker shipment via the Baltic Sea to international markets. Thanks to BPS, Russia can credibly threaten deeper cuts in the oil flow to countries along the Druzhba system in Eastern and Central Europe, including the EU member countries there. This, however, would not affect Germany, which will continue to be supplied (along with other West European countries) with Russian oil via the Baltic Sea. In this regard, BPS is analogous to the Nord Stream gas pipeline, bypassing Eastern and Central Europe while maximizing Germany's dependence on Russian oil and gas.
The BPS pipelines and terminals enable Russia to target oil-industry assets in Central Europe for takeover, using the threat of cutting supplies and, alternately, the inducement of guaranteeing supplies. Poland is at risk of facing that situation with the Lotos Group. During the summit of the Visegrad group of countries last month, Czech Foreign Minister, Karel Schwarzenberg, urged the other Central European countries to diversify their oil suppliers (as the Czech Republic has done), given the growing risks of dependence on the Druzhba pipeline. By the same token, Russia's ability to switch oil volumes from Druzhba into BPS increases Russian leverage for takeovers in Central Europe. In Moscow, Deputy Prime Minister, Igor Sechin, alluded to that possibility during talks with EU Energy Commissioner, Guenther Oettinger, on November 2. Sechin offered to guarantee oil supplies to Hungarian MOL, if the latter agrees with Russian Surgut's takeover of a large stake in the Hungarian company (Interfax, November 2).
On October 29, the Polish government and its gas company signed long-term agreements with the Russian government and Gazprom, despite strong cautionary advice from the European Commission. Both Moscow and Warsaw acknowledge that the agreements breach European energy market legislation (Third Energy Package, 2009). Russia had explicitly sought to set such an example (for misconstruing as a "precedent" in further cases) and seems to have achieved it in Poland (EDM, October 4, 5, November 2).
During the signing event in Warsaw, Polish Deputy Prime Minister (responsible for the energy sector), Waldemar Pawlak, discussed the privatization of Polish oil industry assets with his Russian counterpart, Sechin. The presidents of Transneft (operator of the Russian Druzhba and BPS) and Rosneft, Nikolai Tokarev and Eduard Khudainatov, participated. The discussions touched on the assets of Lotos Group in Gdansk and those of PKN Orlen in Lithuania. Apparently, Rosneft is a frontrunner among Russian companies that might participate in such "privatization" (PAP, October 31; Gazeta Wyborcza, November 2).
These developments in their rapid sequence are closely interrelated. Western responses are feeble and uncoordinated. Rosneft has just acquired 50 percent ownership in Germany's largest oil-refining conglomerate, thanks to a deal with Venezuelan President, Hugo Chavez, and British Petroleum's inability to resist it. Russia has spent more than $4 billion to build BPS-2, despite the financial-economic crisis. This greatly increases the range of Russian options to switch the directions and volumes of oil supply flows. This in turn adds to Moscow's supplier leverage for asset takeover attempts. Russian completion of BPS-2, the Lotos offer by Poland, and the Polish-Russian gas agreement contradicting EU policy, all followed within days of each other.
The political accompaniment is a Polish-Russian "reset" with its own dynamic, aspects of which may well spin out of Poland's ability to control. And in a distinct note to that "reset," Poland's relations with neighboring Lithuania are being allowed to deteriorate by the side which is stronger by far in a partnership it had once valued.