Russia-Uzbekistan Dispute Jeopardizes Bilateral Relationship
Publication: Eurasia Daily Monitor Volume: 9 Issue: 216
By: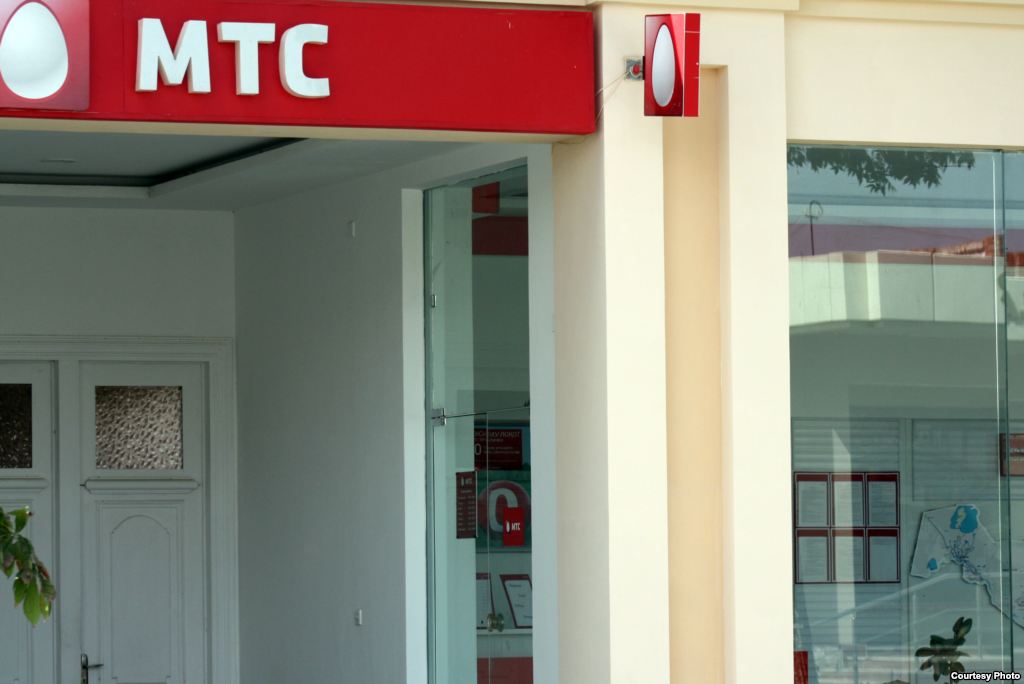 In late June 2012, when Uzbekistan's Ministry of Foreign Affairs officially declared Tashkent's decision to suspend its membership in the Collective Security Treaty Organization, the country's National Communications Inspectorate published a report concerning the activities of a Russian-owned company, O'zdunorbita. Established in 1991, this mobile service operator was purchased by Russia's MTS in 2004 and has progressively ensured the coverage of almost 95 percent of Uzbekistan's territory. As of late 2011, the number of its clients exceeded 9.5 million people in a country whose total population has recently approached a symbolic threshold of 30 million (Gazeta.uz, June 25; 12news.uz, November 13).
According to the results of the Communications Inspectorate's investigation, O'zdunorbita continuously violated national legislation by illicitly operating 48 base stations in various parts of the country, including 24 stations based out of Tashkent. On July 17, Uzbekistan's Communications Agency suspended the company's operating license for ten days. On July 30, the Tashkent city court further extended this suspension for a period of three months, judging that O'zdunorbita's attempts to rectify the situation had not been sufficient. On the same day, the company sent a formal complaint to Uzbekistan's President Islam Karimov, citing harassment by regulatory authorities and an unjustified disruption of mobile services (Gazeta.uz, June 25; IksNavigator.ru, July 31).
In mid-August, the court decided to annul all of the company's licenses on the grounds of their improper use by regional offices. As MTS said in a formal statement, such accusations contradict the scope of its umbrella license previously issued by Uzbekistan's authorities; it also reported that the total value of legal claims related to licensing irregularities could amount to $210 million. The Russian company further criticized the controversial conclusions of a recent tax audit that had revealed the existence of a tax evasion scheme potentially leading to $900 million worth of penalties. On September 17, the Tashkent court charged MTS Uzbekistan's top managers with fraud and pronounced a ruling to seize all of the company's assets. Although this latter decision was overturned by an appeals court in early November, O'zdunorbita still has to pay over $500 million in fines within eight months, which may seriously compromise its further presence on the telecommunications market of Central Asia's most populous republic (RBC.ru, November 11; 1prime.ru, November 16).
On October 18, MTS Vice President Ruslan Ibragimov addressed the Russian State Duma's property committee, saying that the protection of Russia's economic interests abroad, especially in Uzbekistan, should be ensured by all legislative means. He even went so far as to suggest the establishment of a special judicial authority within the Commonwealth of Independent States in charge of resolving private investment disputes. While parliamentarians agreed to initiate the necessary proceedings with the involvement of various agencies, such as the Ministry of Foreign Affairs and the Federal Migration Service, the creation of a separate institution seems to be highly improbable (https://www.fergananews.com/news/19651).
The CIS framework has been historically characterized by little activity and scarce progress with regard to the issue of regional integration; and its economic component is considerably weaker as compared to the Eurasian Economic Community (EurAsEc) or the Customs Union. While the 2008 Moscow summit of EurAsEc leaders adopted several crucial agreements, such as ones concerning the mutual protection of investments and the formation of a common energy market, Uzbekistan had already suspended its membership in this regional organization one month earlier. Therefore, the formal levers of influence upon authorities in Uzbekistan are devoid of practical substance under any existing multilateral framework in Central Asia (Fergananews.com, October 18; Vesti.uz, October 10; EurAsEc website, December 12, 2008).
Although the State Duma had limited itself to a mere condemnation of Uzbekistan's treatment of MTS, Russia's judicial authorities reacted more vigorously. In late October, a Moscow court ordered the seizure of a luxury apartment owned by Islam Karimov's flamboyant daughter Gulnara Karimova, who served as her country's ambassador to Spain. The seizure of this $10 million property in the very heart of the Russian capital bears a clear signature of retaliation for O'zdunorbita's ongoing troubles. However, this is not the only recent case in which Karimova's name has appeared. In July 2012, two Uzbek citizens occupying high-level managerial positions in Coca-Cola Uzbekistan were arrested by the Geneva police on the premises of a Lombard Odier bank and were later accused of money laundering. Although both top managers were subsequently released from custody, the court had already seized $600 million worth of assets placed in several Swiss banks, judging them to be "kickbacks" earmarked for Karimova's personal use (Uznews.net, October 25; Cnews.ru, October 31; Lenta.ru, November 2).
Further proof of Uzbekistan's poor investment climate was provided by a group of Swedish journalists who had found compromising evidence linked to the Stockholm-based communications company TeliaSonera, actively present in the Central Asian republic's market. According to the conclusions of their independent investigation, TeliaSonera had to pay around $320 million to a Gibraltar-registered offshore entity owned by one of Karimova's close associates, in order to obtain access to Uzbekistan's mobile services "playing field." Russia's VimpelCom, in which Norway's Telenor has a decisive 36-percent stake, was forced to pay a similar "fee" (Cnews.ru, November 2).
As Collective Security Treaty Organization (CSTO) members prepare for a Moscow summit where the issue of Uzbekistan's membership will be definitively resolved, the Russia-Uzbekistan business spat could further aggravate the two countries' bilateral relations. It could also create negative implications for Moscow's interests in Central Asia and Uzbekistan's economy, which still draws an important share of its GDP out of labor migrants' remittances from Russia.