Russian Factor Remains Critical for Armenia's Regional Projects
Publication: Eurasia Daily Monitor Volume: 13 Issue: 41
By: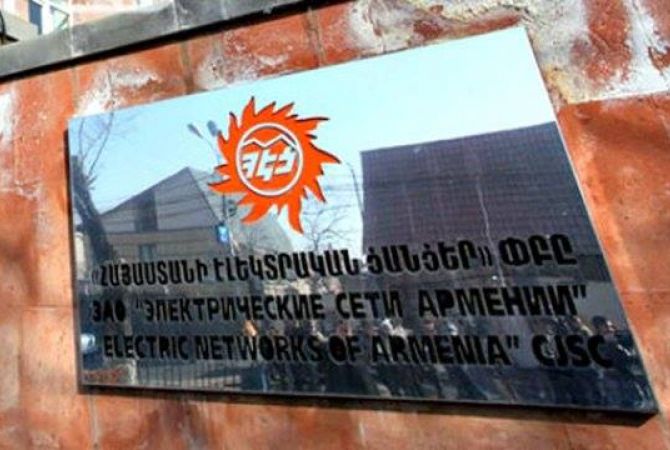 In mid-February, the troubled electricity producer Electric Networks of Armenia (ENA) once again made headlines when Armenia's Energy Minister Yervand Zakharyan announced the government's decision to seek a 30-year loan from the World Bank to cover ENA's outstanding debts (A1Plus, February 18). Zakharyan refused to answer why the state, or rather the taxpayers, would have to pay a private company's debts. He also did not mention the exact amount to be borrowed. Though, previously it was revealed that ENA owed nearly $253 million, mostly to banks and supplying companies. The government and ENA management claimed that the need to repay the company's debt prompted the 17 percent increase in consumer electricity fees in Armenia. That price hike triggered mass protests across the country (see EDM, June 12, 2015; June 29, 2015).
The government, unwilling to displease the Russians, chose not to file a bankruptcy case against ENA. Instead, it approved the sale of ENA by the Russian state-owned RAO UES International to Tashir Group—a Moscow-based group of companies controlled by a billionaire of Armenian origin, Samvel Karapetyan (see EDM, October 14, 2015). Soon afterward, Karapetyan admitted in an interview that he had been asked to buy ENA by an RAO UES board member acting on behalf of the board chair, Boris Kovalchuk, as well as by the Armenian government. He mentioned that ENA was being sold because of the need to pay its debts, but also said he believed in the firm's long-term profitability should it obtain better management (Rbc.ru, December 14, 2015).
Karapetyan's investment plan may have been affected by the Russian economic crisis and the devaluation of the ruble. Reportedly, his assets have diminished by nearly $600 million (Lragir.am, February 18). In any case, it may be observed that the Armenian government's decision to borrow money to cover a private firm's debt supports an earlier presumption that selling this problematic asset to another friendly business venture would circumvent having to conduct a proper government investigation into ENA's earlier misappropriation of funds. And since the buyer's connections with the Armenian political establishment would play an important role, profiteering at the expense of the general public could also persist (see EDM, September 21, 2015).
Amidst all this, Armenia continues to discuss plans for energy cooperation with Iran and Georgia. Georgian Energy Minister Kakha Kaladze visited Tehran on February 16. During a meeting with his Iranian counterpart, Hamid Chitchian, and other senior Iranian officials, Kaladze suggested mutual supplies of electricity between Georgia and Iran via Armenia. Such a possibility had already been suggested earlier, as Georgia has a surplus of water and electricity in the spring and summer but shortages in winter, while in Iran the situation is reversed (see EDM, January 4). The possibility of buying natural gas from Iran was also discussed. The head of the National Iranian Gas Exports Company, Alireza Kameli, proposed that Iran could start supplying gas already in late March. While the technical details were not revealed to the media, reporters mused that a "swap deal," mentioned earlier by Russian gas giant Gazprom's CEO Alexei Miller, could be possible: Iranian natural gas would be supplied to Armenia, while a corresponding amount would be supplied to Georgia from Russia (Azatutyun.am, February 17).
Considering that the current projects for gas supplies largely depend on Russia, Tehran University professor and Iranian policy advisor Bahram Amir Ahmadian noted that the Armenian government should make a decision about the future development of bilateral relations between Armenia and Iran. He admitted that Russia has been restricting such cooperation, particularly in the energy sphere, for a long time. Yet, Ahmadian suggested that Iran would also engage in negotiations with Russia, if needed, in order to realize the project for gas transit via Armenia and Georgia (1in.am, February 25).
It remains to be seen if the Armenian government will show determination to pursue its national interests even at the expense of Russia's aspirations. So far, Yerevan's attempts not to irritate the Russians have sometimes appeared self-defeating. For example, after a telephone conversation between the presidents of Armenia and Iran on January 24, the administration of the president of Armenia and the state-controlled media commented solely on Iran's nuclear program and its meaning for regional security and stability (President.am, January 24). Whereas, the Iranian news agencies mentioned that in his conversation with Serzh Sargsyan, Hassan Rouhani in fact underlined the need to develop bilateral economic cooperation, and particularly emphasized the transit issue: "we need to spare no effort in connecting the Persian Gulf to the Black Sea" (Mehrnews.com, January 25).
The discussion about the proposed Iran-Armenia railway project has continued, already taking into account the recent agreements between Iran and Azerbaijan, including framework agreements concerning the coordination of railroad operations and the construction of a railway bridge that will connect the two countries' rail networks (News.az, February 23). The cooperation with Azerbaijan will also allow Iran to establish railway connections with Georgia and Russia. Nonetheless, Iranian officials continue to express their commitment to invest into the construction of a 60-kilometer section of railway to extend Iran's domestic rail network all the way to the Armenian border (see EDM, June 24, 2015). At the same time, the Armenian government so far remains incapable of attracting investors to build its own segment of the railway, the cost of which is estimated at around $3 billion. China's ambassador to Armenia, Tian Erlong, stated that some Chinese companies might examine the investment possibility (Aravot.am, February 24). However, skepticism remains. As noted by the head of a large Armenian logistics company, the Armenian-Iranian railway project is strategically important from a political point of view, but probably not justifiable from an economic point of view (Arka.am, February 26).
As deepening domestic economic troubles put additional pressure on the Armenian government, the need for a new economic policy seems obvious. However, a policy change would be detrimental for both Russia's political and economic interests, and the interests of the local Armenian oligarchy, which is intertwined with the ruling coalition. With the 2017 general elections approaching, the government will have to deal with that dilemma.