Russian-Kazakhstani Relations: A Return of Moscow's Neo-Imperialist Rhetoric
Publication: Eurasia Daily Monitor Volume: 11 Issue: 38
By: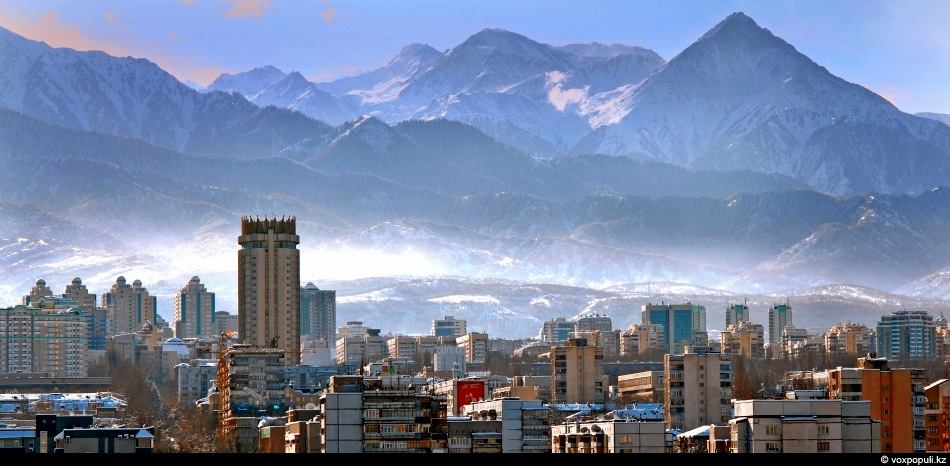 As the eyes of the world were riveted to the unfolding crisis in Ukraine, where weeks of violent street protests recently brought down the corrupt regime of former president Viktor Yanukovych, Russian-Kazakhstani relations have endured another test. On February 20, the founder and former leader of Russia's National Bolshevik Party (banned in 2007 and dismantled by Russian authorities three years later), Eduard Limonov, caused an uproar in Kazakhstani media by posting on his Facebook account a highly provocative statement.
In his short message, Limonov suggested that Moscow avail itself of a forthcoming power transition in Kazakhstan to occupy its northern provinces, termed by him as historically "Russian." "Kazakhstan is now going through a very distressful devaluation of its national currency. President [Nursultan] Nazarbayev is rapidly aging […] and he has no apparent successor," Limonov further elaborated (News.nur.kz, February 20; Facebook.com, February 20).
Kazakhstan's four northern territories—the provinces of North Kazakhstan, Kostanay, Akmola and Pavlodar—have historically been populated by Russian-speaking Slavs. In 2012, Russians alone accounted, respectively, for 48.3, 40.7, 38.6 and 40 percent of the above regions' dwellers. As for ethnic Kazakhs, they have been increasingly dominant in other parts of the country, especially in the west and the south. The share of Russians living in the South Kazakhstan province was thus only 5.9 percent in 2012, against over 15 percent in the early 1990s. In recent years, Russian emigration from Kazakhstan has intensified, as many Russian-speaking Kazakhstanis have been relocating to neighboring Siberia or further westwards to Kaliningrad. Last year, more than 70 percent of all emigrants were of Russian origin (National Statistics Agency of Kazakhstan, February 26).
By the same token, Eduard Limonov proposed to take Ukraine's eastern provinces away from Kyiv at a time when the country is struggling to restore minimal stability and ensure its own economic survival, despite the increasingly dire financial straits. In Limonov's words, "Ukraine is cracking at the seams," which should warrant Moscow's more aggressive stance for the purpose of saving Russian-speaking regions from the "nationalist" revolution (Facebook.com, February 20; Total.kz, February 20).
While the new Ukrainian authorities were too busy to react in any way to Limonov's provocation, Kazakhstan has instead shown its teeth. The Kazakhstani foreign ministry's spokesperson said on the same day that it would send a diplomatic note to Moscow asking for official explanations. "This note will remind all foreign leaders that Kazakhstan's sovereignty, independence and territorial integrity are inviolable, and that an appropriate reaction will follow any, including verbal, attempts to encroach upon the founding principles of our statehood," the Ministry of Foreign Affairs said (Forbes.kz, February 20).
Back in 2001, Limonov, who currently stands at the far right end of Russian politics and wields little to no influence over the vast majority of the country's electorate, was already suspected of fomenting an uprising in Eastern Kazakhstan. Later that year, he was arrested by Russian authorities in connection with arms smuggling into the Altay region where the radical writer-turned-politician had presumably established a well-organized criminal group. After spending over two years in prison, Limonov was pardoned but has continued ever since to air extremist ideas regarding Russia's self-proclaimed "right" to dominate the post-Soviet space (Kursiv.kz, February 20; Newsru.com, April 15, 2003).
Speaking on February 24, Russia's ambassador to Kazakhstan, Mikhail Bocharnikov, said that Moscow was not planning to provide any public response to Limonov's "antics." According to Bocharnikov, the Russian government "cannot react to each and every marginal politician's statements in social media." The ambassador further added that "these were the words of a private citizen who occupies a marginal position in Russia's political spectrum." "Limonov should not deserve the honor of having his clearly unfounded and incorrect statements commented upon by Russian officials," Bocharnikov concluded (Newskaz.ru, February 24).
While Limonov has never been considered a credible figure in Russia, the same cannot entirely be said of Vladimir Zhirinovsky, the head of the Liberal Democracy Party and member of the Russian Duma since December 1993. On February 23, when Russia and some other post-Soviet states were celebrating the Defender of the Fatherland Day, Zhirinovsky said during a party rally that Kazakhstan and its four southern neighbors should be transformed into the Central Asian Federal District within Russia. Born in Almaty, Kazakhstan's southern capital, Zhirinovsky further suggested reverting the city back to its previous name, Verny, as it was known in 1854–1921, under the Romanov dynasty (Lada.kz, February 23).
The Kazakhstani foreign ministry promptly issued a written statement condemning Zhirinovsky's reckless declaration and calling on Moscow to "provide an official assessment of [his] words in light of the alliance and partnership relations between Kazakhstan and Russia." Moreover, the ministry is now considering the possibility of using pinpoint sanctions against Zhirinosky, who was already banned from entering Kazakhstani territory in 2005 after his derogatory public comments aimed against the country (Ministry of Foreign Affairs of Kazakhstan, February 24; Interfax.ru, February 24).
As if by coincidence, on February 25, Marat Tazhin, Kazakhstan's new ambassador to Russia, who previously served as foreign minister and secretary of state, handed his credentials to Russia's Deputy Foreign Minister Grigory Karasin. His arrival in Moscow comes a few months before the scheduled signing of the Eurasian Economic Union treaty, which will upgrade the trilateral customs union of Russia, Kazakhstan and Belarus to a new integration stage. In this context, outright verbal provocations by some Russian politicians, even if the latter are not representative of the whole political establishment, sound like a warning (Kazembassy.ru, February 25).
From the very beginning, the Eurasian Economic Union has been viewed by the Kremlin as a geopolitical project firmly grounded in the ideology of Eurasianism, which places Russia at the heart of a new civilization stretching across the continent. More recently, this ideology has been theorized by Alexander Dugin, a nationalist Russian philosopher and a friend of Limonov's. Dugin's feverish defense of Moscow's neo-imperialist policies makes him one of the most controversial thinkers of the post-Soviet space. As Moscow is moving closer to the formation of the Eurasian Union, with the eventual inclusion of Armenia and Kyrgyzstan as of 2015, the neo-colonialist rhetoric looks increasingly likely to find its way into Russia's mainstream media and policy circles.