Russian Loan Offer Exposes Moldova's Internal Faultlines
Publication: Eurasia Daily Monitor Volume: 17 Issue: 62
By: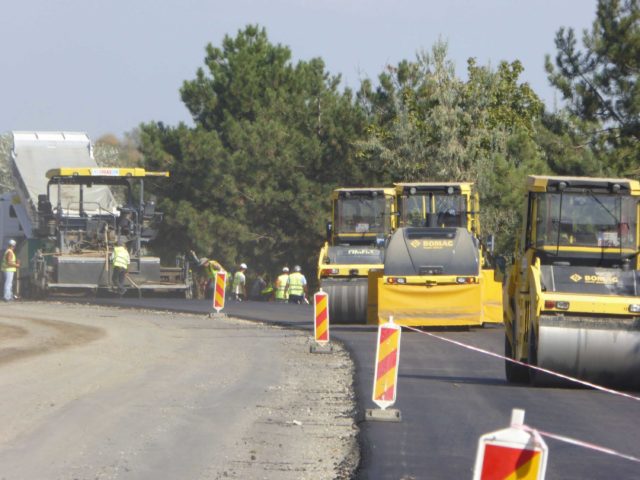 In mid-April, Russia offered Moldova, at the latter's insistence, an inter-governmental loan of €200 million ($217 million) on soft terms. Moldova's Socialist-led government had planned this loan mainly for road construction, before the COVID-19 coronavirus pandemic broke out. At present and in the near-to-medium term, however, Chisinau will probably need to repurpose the Russian loan, diverting the funds to mitigate the economic impact of the health crisis. Meanwhile, the loan's actual or full disbursal seems less than certain, both in Chisinau and in Moscow (see below and in accompanying article).
The putative loan appears equivalent to some 2 or 3 percent of Moldova's annual gross domestic product of recent years. Russia's offer has triggered a political and, potentially, a constitutional conflict in Moldova. The loan is being debated largely in the inflamed terms of "Russia versus the West," corresponding with Moldova's electoral faultlines and entangled with the upcoming presidential election.
Moldovan President Igor Dodon had avidly sought this loan from Russian President Vladimir Putin since November 2019. Russia's offer complies with Dodon's condition that the annual interest rate not exceed 2 percent. The inter-governmental agreement was signed on April 17, 2020, in Moscow, and was ratified on April 23 in Chisinau by a narrow parliamentary majority of 56 out of 101 (Moldpres, April 17–18, 23–24).
Dodon had earlier requested an even larger loan, for €500 million ($542 million), publicly and repeatedly from the Kremlin. This sum's disbursement would have been staggered over several years and destined for infrastructure development in Moldova. President Dodon promised to "turn Moldova into a construction site" with road-building to start in 2020, coinciding with Dodon's re-election effort. Irrespective of any politics, Moldova's roads are in disastrous shape; and the present government headed by Ion Chicu hoped that massive road construction would help jump-start economic development, with Russian funding if no other was available.
Moldova's previous, "pro-Europe" governments had used the funding from the European Union and International Monetary Fund (IMF) mainly for current consumption, rather than development. One major exception was the United States Millennium Challenge Corporation's grant of $133 million over five years for road rehabilitation (Mcc.gov, January 22, 2010). That program had a limited and diminishing impact, and it expired in 2015. Chisinau then lost, step by step, the EU's macro-financial assistance and other forms of support between 2016 and 2019, failing to meet the conditions attached to that funding; while the IMF's three-year credit program for Moldova expired in 2019.
The Socialist-led government, in office since November 2019, could not have been expected, in such a short time, to restore the EU's funding for budget support nor to renew the IMF's credit program. Whether the government can meet the EU's and IMF's preconditions remains to be seen and could take time. And restoration of funding to support consumption would not suffice for ambitious infrastructure development.
Unable to afford the hard terms on international credit markets, Chisinau saw no source other than the Russian loan on soft terms for infrastructure development. Politically, taking a Russian loan fits Dodon's and his Socialist Party's doctrine of a "balanced policy" between the West and Russia. As they see it, a Russian loan would begin to "balance" Moldova's otherwise full "dependence" on Western funding; a Russian loan would not carry political or reform-related preconditions; it would find favor with the Socialist Party's core voters; and it would probably bring some Russian construction firms into Moldova as contractors, possibly teaming up with politically favored local businessmen.
That said, the fact remains indisputable that Moldova will not develop economically without decent roads, and the Russian loan was the only possibility in sight for this purpose at this time. It was not Dodon's Socialist Party who disqualified Moldova from EU financing. Former ruler Vladimir Plahotniuc did so and bequeathed this situation to the successor governments. Maia Sandu's ACUM ("NOW") bloc government (June–November 2019) could have restored the EU's financing, and it might even have renewed the IMF's credit program expeditiously; but Sandu's government lost that chance when it lost power—an unnecessary and avoidable loss.
The coronavirus pandemic, meanwhile, has shifted Moldova's stakes from development financing to survival financing. Although it is receiving emergency assistance from Western donors (see EDM, April 20), Moldova is at high risk of economic collapse under the "double whammy of domestic and external shocks… A Russian loan would also provide a valuable source of financing, assuming that the terms are acceptable" (German Economic Team Moldova, Newsletter no. 58, released April 30).
Some of those terms are unacceptable to the parliamentary opposition parties. The Western-oriented ACUM bloc's two constituent parties (now estranged from each other) as well as the diehard pro-Plahotniuc parliamentary group "Pro Moldova" (a splinter from Plahotniuc's old Democratic Party) have voted against the loan agreement's ratification in parliament (see above). The three parties, each in its own name, went on to attack the loan agreement in the Constitutional Court. They do not openly reject the Russian loan as such or in toto; but they are petitioning the Constitutional Court to pronounce several of the agreement's clauses as contravening Moldova's constitution. Their declared goal is to compel the government to renegotiate the agreement with Russia. They may well calculate that Russia would refuse to renegotiate.
Some political groups oppose the Russian loan per se, mistrusting both Russia and the Socialist Party's intentions. These groups are not above seeking to destabilize the government so as to jeopardize Dodon's reelection prospects come October.
Dodon has not promulgated the loan agreement's ratification law as yet, but neither has he explained this sudden reticence. Dodon and his government are undoubtedly convinced that Moldova needs these Russian funds. However, they may entertain some second thoughts about the loan agreement's flaws and risks; alternatively, they may wait to see whether Russia is serious about disbursing these funds; or (most likely) they have paused in order to avoid a political conflagration with opposition parties and the Constitutional Court (see accompanying article).