Russian Mercenaries Pour Into Africa and Suffer More Losses (Part One)
Publication: Eurasia Daily Monitor Volume: 17 Issue: 6
By: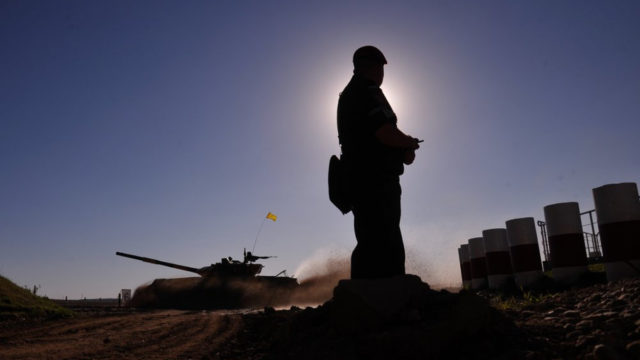 Russian mercenaries have been intensifying their activities on the African continent since at least September 2019, though seemingly without much visible success. And it appears those slogging efforts are increasingly being hampered by serious challenges the likes of which Russia's private military companies (PMC) had not encountered since the defeat of Wagner Group fighters near Deir ez-Zor, Syria, in early 2018 (see Jamestown.org, December 18, 2019).
Russia has been attempting to preserve a reasonable distance between all parties involved in the Libyan civil war (Russiancouncil.ru, July 31, 2019); but it nevertheless, ended up sending fighters from Wagner to support Field Marshal Khalifa Haftar and his offensive against Tripoli (Rosbalt, November 6, 2019). According to Turkish President Recep Tayyip Erdoğan, the actual number of Russians fighting in Libya has reached "2,000 mercenaries." He also stated that "we will not turn a blind eye to their activities [in Libya]" (Rosbalt, December 25, 2019). Apparently, this warning was not empty rhetoric: in September 2019, Russian mercenaries suffered a sound defeat on the outskirts of Tripoli. An investigation carried out by Meduza claimed that the Wagner Group PMC lost up to 35 members. As intimated by one interviewee, in Libya the Wagner Group is experiencing serious difficulties, since "this is not Syria […] there are no [Russian] Ministry of Defense forces […and] our guys have not been able to find common language with Haftar [on broader cooperation]" (Meduza, October 2, 2019).
So far, investigative journalists managed to ascertain the names of at least five mercenaries killed in Libya: one of them, Yevgeny Uliubayev from Orenburg Oblast, had also taken part in the Syrian civil war (Znak.com, October 21, 2019); others had participated in the war in southeastern Ukraine and had extensive and recent hands-on military experience (Citeam.org, October 21, 2019).
Another Meduza report touched on two important elements that likely contributed to Wagner's defeat in Libya. First, it argued that the PMC's casualties may have resulted from an air strike by Turkish forces (combat drones were reportedly employed)—quite similarly to the above-mentioned rout Wagner suffered two years ago in Syria, where the group also lacked any ability to deal with aerial attacks (see Jamestown.org, December 18, 2019). Second, the report presumed that given the need to recruit ever more fighters, the general level of combat capabilities of Wagner personnel might be decreasing dramatically—thus, leading to growing casualties (Meduza, October 6, 2019). Citing information first reported by the Anadolu News Agency, Russian media claimed that on January 11, 2020, the Wagner fighters "were withdrawn from the frontline near Tripoli" (Lenta.ru, January 11, 2020). Apparently, this resulted from an "agreement between President [Vladimir] Putin and President Erdoğan," reached in Istanbul, on January 8. Alternatively, however, the withdrawal may have been the result of the high casualties suffered by the group in the above-mentioned engagement. In the absence of concrete facts, neither version should be fully dismissed.
Another disappointment for Russia reportedly occurred late last year in the former Soviet "client" state of Mozambique. On August 22, 2019, Mozambican President Filipe Nyusi met with Putin in Moscow and urged Russian to invest in his country, promising a wide range of lucrative deals and contracts. And since then, Mozambique has evidently once more become one of Moscow's main priorities in Sub-Saharan Africa (Vzglyad, August 21, 2019). However, Mozambique is a country of equally big opportunities and risks: though endowed with rich natural resources, it has also been plagued by unrest, radicalism and chronic anti-government protests that broke out in 2017, posing serious threats to external investors (see EDM, October 15, 2019). Seemingly not discouraged by this reality, the Russian side has tried to employ in Mozambique the well-established "Syrian model"—offering para-military services in exchange for resource extraction rights. And PMCs are playing a key role in this strategy.
In early September 2019, according to various Portuguese sources (Observador.pt, September 28, 2019), a group of Russian mercenaries (approximately 200 militants) landed at Mozambique's Nacala Airport, to help the government confront Islamist radicals in the northern region of Cabo Delgado (rich in natural gas deposits). According to Russian sources, while "struggling for Mozambique," the Wagner Group managed to beat out Western PMCs primarily thanks to offering aggressively lower prices for their services and cultivating "good relations with the local [Mozambican] political leadership." This information was corroborated by former South African Army Colonel Dolf Dorfling (founder of the Black Hawk PMC) as well as former Rhodesian soldier John Gartner (currently, the head of the military security company OAM) (Rosbalt, November 19, 2019).
Nevertheless, despite an initial surge of euphoria—reputable Russian outlets boasted that "Russia is threatening both China and the West in Africa" (Vzglyad, October 24, 2019) and gloated over the "defeat of Western PMCs in competition in Mozambique" (Vzglyad, November 19, 2019)—more sobering news soon came to light. Namely, the Wagner Group reportedly suffered its first losses within weeks of deployment. The local information outlet Carta de Moçambique stated that after their first encounters with the rebels, Wagner units lost (cumulatively) 5 members (along with 20 Mozambican soldiers), who were killed in an ambush in Cabo Delgado (Carta de Moçambique, October 29, 2019). In an interview with The Moscow Times, Al Venter, a renowned expert on mercenaries in Africa, stated, "You have to realize this [Mozambique] is one of the toughest environments in the world… Wagner has almost no experience of the kind of primitive bush warfare… They are going to come very badly unstuck" (The Moscow Times, November 19, 2019). Another reason for Wagner's defeats in this southeastern African state may arguably have stemmed from "growing tensions" with the local armed forces—incidentally, the same problem that Soviet military advisors experienced in Africa during the Cold War. Some observers say that as a result of these losses, Wagner has left (whether temporarily, or permanently remains unknown) the Cabo Delgado area (Infonavigator.com.ua, November 25, 2019).
From a strategic point of view, these seemingly tactical defeats could end up having serious negative repercussions—specifically, challenging the image of omnipotence and invincibility surrounding Russian PMCs, built up since their Syrian "adventure."