Russian 'Offshore Aristocracy' in Southern Europe: Seeking Safe Havens or Exporting Corruption?
Publication: Eurasia Daily Monitor Volume: 15 Issue: 11
By: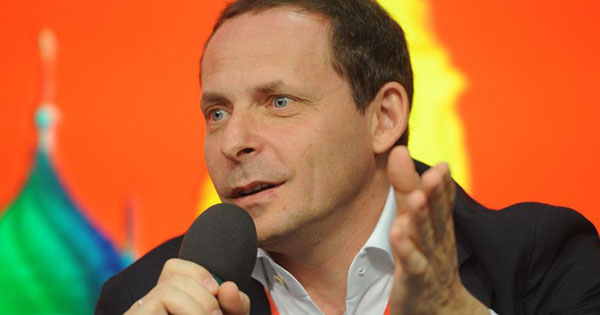 On January 10, Maltese authorities revealed that 730 prominent Russian businessmen and politicians (along with their families) have acquired Maltese citizenship (Gov.mt, December 22, 2017). The list contains the names of such well-known Russian millionaires, top managers and financial-sector representatives as Arkady Volozh (the principal founder of the search engine Yandex), Boris Mints (chairman of the Board of Directors at the investment company O1 Group), as well as Dmitry Doykhen and Nikolay Fartushniak (founders of the Spotrmayster network). The newspaper Malta Today claimed that the former governor (2001–2007) of Amur oblast, Leonid Korotkov, who was under a corruption investigation in Russia for allegedly manipulating electricity tariffs (he was never convicted) also acquired a Maltese passport (Rosbalt.ru, January 10, 2018). Commenting on this news, a representative of Yandex stated, "Due to the fact that Arkady Volozh has to travel a lot and does not have time for bureaucratic procedures, possession of a European passport is a real advantage" (RBC, January 9).
Maltese citizenship can cost more than 900,000 euros ($1.12 million), and an extra 50,000 euros per family member. The process to receive a passport takes between 12 and 14 months, but allows a holder of the document to embark on visa-free trips to 160 countries. Malta is the only European Union member state whose passports can be purchased by foreigners in such a manner. This tiny Mediterranean island is not the only EU member happy to accept Russian money, however. Another Southern European country recently become embroiled in a scandal pertaining to shady Russian investments.
In September 2017, Spanish authorities apprehended Alexander Grinberg, the owner of the Marbella Football Club and some other businesses located in Spain. He was accused of money laundering for the "Russian mafia," including the Solntsevskaya Organized Crime Group (a.k.a. the Solntsevskaya gang) and Izmaylovskaya OCG, as well as charged with the "creation of a criminal community in Spain" (Novaya Gazeta, September 26, 2017). In addition to Grinberg, 11 persons were taken into custody, all of them proprietors of businesses and expensive property in Spain, and all also implicated with the Russian mob. The list included Arnold Tamm (Spivakovsky), a member of the Solntsevskaya gang and related to the Russian organized crime boss Semion Mogilevich, who was listed by the Central Intelligence Agency (CIA) as one of its most wanted individuals. The investigation continues to unfold.
Incidentally, this was not the first time members of Russian criminal circles were taken into custody in Spain. For instance, in 2013, Spanish sources reported arrests of several members of the Solntsevskaya gang. Charges at that time included laundering 56 million euros through illegal acquisitions of luxury properties in Catalonia as well as other criminal activities carried out both in Spain and outside the country. A particularly pernicious scheme involved fake financial deals between Inkombank Group and the fraudulent firm YBM Magnex International (Diariosur.es, September 26, 2017).
The stream of news coming out of Spain and Malta in recent months has sparked intense debate in Russia about the nature of offshoring activities and the intersection between business and international crime. The well-known Russian journalist Leonid Bershidsky has argued that these developments have underscored President Vladimir Putin's inability to "make patriots out of Russian oligarchs." Bershidsky also claimed that "the [Malta citizenship] list reflects the fact that Russian business elites are quite unhappy with Russia being a 'besieged fortress,' and that Putin's regime is rather weak" and much less stable than it appears to be (Moskovsky Komsomolets, January 17, 2018).
On the other hand, having encountered threats to their accumulated wealth from two separate directions—US sanctions and growing kleptocratic appetites of the so-called siloviki (security service personnel)—Russian business elites may simply be opting to transfer their funds abroad. Though these oligarchs continue to make most of their money in Russia, they are seeking to secure their position by investing/laundering it abroad and acquiring EU passports (Ktovkurse.com, January 12, 2017; Ermak-info, January 15, 2018).
While shedding light on one side of this issue, such arguments, however, do not fully consider a key element of Russian foreign policy—how this combination of direct and indirect corruption of foreign elites/political forces serves the Kremlin's political purposes internationally. Particularly since the outbreak of the Ukrainian crisis (late 2013), Russia has been repeatedly accused of using financial means to destabilize the political situation within the European Union. Along with passports/residential permits, Russian elites (many of them tightly related to the Putin regime) have also continued to acquire luxury goods and property as well as settle their families in the EU.
Undoubtedly, such foreign (in)direct investments are welcomed by many European governments struggling with anemic domestic economic growth. And the inflow of Russian money could even be helping to improve Russia's image in Europe. And yet, there is a troubling flipside to such money flows. A recent report drafted by a group of European Parliamentary members explicitly labels such financial schemes an existential threat to the security of the entire EU because, they argue, it breeds corruption, supports money laundering and stimulates the growth of organized crime (Profi-forex.org, January 15, 2018). Nonetheless, all this represents only part of the greater danger. The Kremlin's broader strategic objective toward Europe boils down to diminishing internal cohesion within the EU on the one hand, and breeding anti-NATO/anti-US sentiments among Europeans on the other. Thus, Russian destabilizing efforts along the EU's southern flank (Spain, Greece, Italy and Malta) feature a combination of propaganda (including historical memory), pouring in shady money, and acquiring EU passports by individuals with ties to the Kremlin. And in certain cases, these efforts may have already borne fruit. Some authoritative investigations have accused a number of prominent Italian politicians of lobbying (providing so-called "consultation services") on behalf of Russia's state-owned arms dealer Rosoboronexport and the Azerbaijani government (Occrp.org, September 4, 2017).
As corruption stemming from these business relationships linked to Russian oligarchs and organized crime metastasize, European circles caught up in such networks will likely themselves feel increasing pressure to hamper and derail unfolding investigations of their involvement. On October 16, 2017, journalist Daphne Caruana Galicia's car was blown up, killing her. Galicia had been digging into the Maltese prime minister and members of his family, seeking to uncover their alleged corrupt ties to Azerbaijan and Russia (Svoboda.org, October 16, 2017). More such exported violence could be on the horizon.