Russian Oil to Feature in Baku-Tbilisi-Ceyhan Pipeline—Circumventing Possible Sanctions?
Publication: Eurasia Daily Monitor Volume: 11 Issue: 101
By: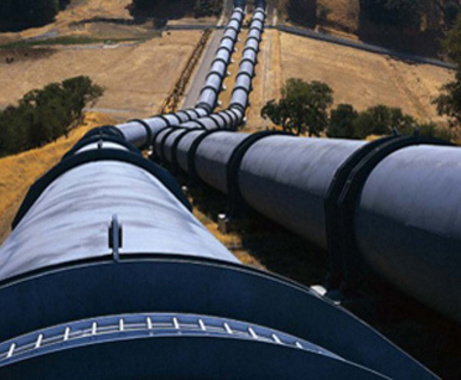 In a surprising turnaround of previous policy, Russia's Lukoil announced on May 16 that its oil will soon be delivered to Europe via the 1,093-mile-long, 1.2 million-barrel-per-day Baku-Tbilisi-Ceyhan (BTC) oil pipeline. The BTC pipeline transports oil from Azerbaijan's offshore Caspian Azeri-Chirag-Guneshli oil field, via Baku's Sangachal Terminal, across Georgia, to Turkey's deep-water Mediterranean port of Ceyhan. A Lukoil representative said that the first tanker carrying oil from the company's Yuri Korchagin offshore Caspian field had already been dispatched across the Caspian to Baku, where its oil will be entered into the BTC pipeline for delivery to Europe (Vestnik Kavkaza, May 16).
Lukoil started a geological survey of Russia's North Caspian offshore waters in 1995 (https://www.oilru.com/or/39/779/). The Yuri Korchagin field was discovered by Lukoil in 2000 and is owned by its subsidiary Lukoil Nizhnevolzhskneft. The Yuri Korchagin field is 112 miles from Astrakhan and 150 miles from Makhachkala in Dagestan, in water ranging in depth from 36 to 43 feet and is estimated to contain 570 million barrels of oil reserves (https://www.offshore-technology.com/projects/yurioffshoreoilfield/). The field produced its first oil in October 2010. When development is complete, the Yuri Korchagin field will have 30 wells: 26 production wells, one gas-injection well and three water-injection wells. Two wells were drilled at the time of the field's commissioning in April 2010, one of which was an oil production well, with the second drilled to extract gas to supply power to the facility.
Farther south, Azerbaijan's offshore Azeri-Chirag-Gunashli (ACG) field, which began production in November 1997, lies 75 miles off the Azeri coast in water 400 feet deep and contains an estimated 5.4 billion barrels of recoverable oil (https://www.azernews.az/oil_and_gas/63876.html).
The sudden Lukoil interest in BTC represents an abrupt turnaround by the company. Two years ago, during a press conference in Astana, Lukoil president Vagit Alekperov said, "[Lukoil] has no interest in the Baku-Tbilisi-Ceyhan pipeline project…" adding that when the BTC was built, Lukoil intended to transport all its North Caspian oil via the Caspian Pipeline Consortium (CPC) pipeline, which winds overland from Kazakhstan's Kashagan oil field, across the North Caucasus, to Russia's Black Sea coast (Kursiv.kv, May 16, 2012). Russia claimed that the real intention of the BTC pipeline was to weaken Moscow's regional influence, consequently regarding it as an "anti-Russian" project.
Prior to Russia's annexation of Crimea, Lukoil was also interested in developing Ukraine's Crimean offshore hydrocarbon assets. Three months after Alekperov dismissed utilizing the BTC pipeline, Lukoil Holdings and a group led by ExxonMobil placed bids for oil and gas exploration in Ukraine's Crimean offshore Black Sea Skifska field. Though the bid was, in the end, won by ExxonMobil (RT, August 15, 2012).
Nor is Russia the only Caspian oil producer suddenly interested in the BTC pipeline. Kazakhstan began transporting modest amounts of oil via the BTC on November 3, 2008, and is seeking to increase its throughput (ITAR-TASS, November 3, 2008). On May 15, 2014, Kazakhstan's Minister of Oil and Gas Uzakbai Karabalin said that his country expected to transit 3 million tons of oil pumped from the Tengiz field via the BTC in 2014. And on that same day, Azerbaijani Energy Minister Natig Aliyev said that when Kazakhstan's offshore Kashagan oil field restarts production, "part of this oil will be transported via the Baku-Tbilisi-Ceyhan pipeline" (Trend, May 15).
Lukoil's use of the BTC oil pipeline is another example of Russia seeking to entangle yet more countries in its energy policies to blunt the potential impact of future international energy sanctions. Since the BTC is incapable of "batch shipping" the oil it receives from the ACG, Kazakhstani, and now Lukoil oil fields, a mixed blend of all three is delivered at Ceyhan. Azerbaijan, Georgia and Turkey will receive transit fees for Russian oil passing through the BTC pipeline. So the possible application of sanctions on Russian oil exports would result in direct financial losses for Azerbaijan, Georgia and Turkey, as well as to BTC Co. shareholders, which include oil companies from the United States, United Kingdom, Norway, Turkey, Italy, France, Japan and India. All these stakeholders, along with Kazakhstan and Azerbaijan, would see their investment put at risk from increased US and European sanctions against Russian energy firms (Neft Rossii, May 15). Accordingly, Lukoil's deft maneuver is yet another move by Putin's government to shift the pain of increased sanctions onto both Western firms and rival, former Soviet Caspian oil producers.

Whether Lukoil's use of the BTC pipeline is temporary or due to become permanent is unclear. After noting the sending of Lukoil's first tanker to Baku, the company representative remarked that that there was, as yet, no certainty about future deliveries. As for the BTC, its future seems bright with or without Russian oil. According to Khoshbakht Iusifzada, the first vice president of the State Oil Company of the Azerbaijani Republic (SOCAR), "lucrative oil extraction in Azerbaijan is growing every year." And while the current throughput capacity of the Baku-Tbilisi-Ceyhan pipeline is now 50 million tons per year, "[in] the future, this figure can be increased to 60 million tons" (Neft Rossii, April 23). Whether that 10-million-ton increase will consist of Lukoil production remains to be seen.