Russian-Ukrainian Gas Transit Deal: A Collapse of Putin's Gas Strategy or a Temporary Retreat? (Part Two)
Publication: Eurasia Daily Monitor Volume: 17 Issue: 14
By: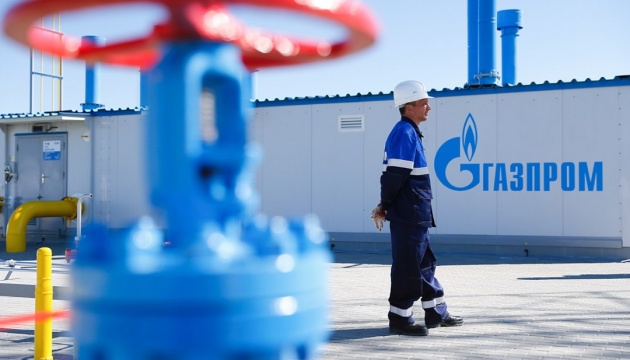 Kyiv and Moscow finalized a bilateral deal to transport Russian natural gas to Europe through Ukrainian territory (see Part One in EDM, January 22). Although the new five-year agreement, signed on December 30, 2019, represented a compromise for both countries, it proved an especially difficult and painful decision for Russia.
During the last five years, the Kremlin has been seeking to eliminate Russia's dependency on the Ukrainian gas transit corridor. Two major Russian pipeline projects, the 55-billion-cubic-meter (bcm) Nord Stream Two and the 15.75 bcm TurkStream (with a second 15.75 bcm going to Turkey), were supposed to be launched by the end of 2019, before the expiration of the previous ten-year transit contract with Kyiv. Together, these projects—two powerful pipelines that bypass Ukrainian territory to the north and south, respectively—aim to entirely remove the need to transport gas via Ukraine, with whom Russia has tense political relations (the two sides are de facto at war). But even with the launch of TurkStream on January 9, Russia is no closer to its goal of eliminating its reliance on the Ukrainian corridor (see EDM, January 16).
Although the number of Russian pipelines delivering gas to Europe has increased, Russian exports to the European Union dropped 20 percent during the first eight days of 2020. Indeed, transit through Ukraine decreased from 262 million to 91 million cubic meters per day (Sprotyv.info, January 11). But because of the conditions in the new agreement favorable to Kyiv (the "ship-or-pay" clause), Gazprom had to pay twice as much in transit fees to Ukraine as was actually transported (Censor.net.ua, January 25). At the same time, gas transit through Poland decreased by more than 20 percent. This is unusual since the Yamal-Europe gas pipeline is considered Gazprom's most efficient transit route, and its load remained stable (100 million cubic meters per day) throughout both 2018 and 2019 (Kommersant, January 9). The launch of TurkStream did not change the overall picture: the pipeline has been loaded to only half of its designed capacity, whereas gas transit through Nord Stream One (also 55 bcm per year) increased by only 1 percent and reached 173.4 million cubic meters per day (Biz.liga.net, January 9). Moreover, in 2019, Gazprom experienced a 15.4 percent decline in net profits compared with 2018 (Teknoblog.ru, January 14).
The reason for the export decline and low gas prices (the cost Europe pays for Russian gas, $169.8 per thousand cubic meters, is at its lowest level in 15 years) is the rising competition that Gazprom faces in the European gas market. The reorientation of a significant portion of EU consumers from relying on pipelines to purchasing liquefied natural gas (LNG) challenges Gazprom's supplies to Europe (see EDM, April 16, 2019). LNG is expected to play an increasingly important role in Europe, whose imports of natural gas in liquefied form have already increased by 75 percent in 2019 (Topwar.ru, January 16, 2020). Additionally, continued geopolitical tensions between Russia and Ukraine and uncertainty over the outcome of the gas transit negotiations late last year had provoked European countries to pump more surplus gas into their own underground storage sites.
Furthermore, Gazprom is losing clients due to successful European efforts to diversify gas supplies and to open the gas market to competition. On January 1, 2020, Gazprom lost its monopoly in the Finnish gas market when Finland started to receive gas from Latvian storages via the Finnish-Estonian gas pipeline Balticconnector. This new pipeline is the largest infrastructure project in Estonia and Finland and one of the key projects related to the European Union gas market. Together with the gas link Gas Interconnection Poland–Lithuania (GIPL), it will strengthen the integration of the Baltic countries into the single EU market. The construction of Balticconnector cost about 300 million euros ($331 million), with 200 million euros ($221 million) provided by the EU (Deutsche Welle—Russian service, January 4, 2020). The implementation of that diversification strategy will furnish Finland and Estonia with an effective tool to put pressure on Gazprom going forward. Additionally, new developments will create favorable conditions for increased competition and price transparency. Notably, the Regional Gas Exchange GET Baltic, operating in the Baltic States (Lithuania, Latvia and Estonia), has already established a common trading platform for the Baltic-Finnish gas market. So far, 92 market participants are registered on the GET Baltic gas exchange (Gaas.ee, December 31, 2019).
Another Gazprom customer, Poland, is ready to refuse Russian natural gas by 2022. Gaz-System S.A., a gas transmission system operator in Poland, has received permission to build 20 kilometers of onshore pipeline as part of Baltic Pipe. This strategically important project aims at creating a new natural gas supply corridor from Norway to the Danish and Polish markets. The implementation of this scheme will strengthen the energy security of Poland as well as the wider Central and Eastern European region. According to the plan, the import of gas will begin in October 2022, just before the Yamal agreement signed between Russia, Belarus and Poland expires (Oilcapital.ru, January 9). Last November, Polskie Górnictwo Naftowe i Gazownictwo S.A. (PGNiG), a Polish state-controlled oil and gas company, notified Gazprom that it will not renew their long-term deal on gas supplies when the agreement expires in December 2022 (RBCu, November 15, 2019).
Moreover, on January 28, 2020, Bulgaria's Energy Minister Temenuzhka Petkova announced that her country plans to replace half of the gas imported from Russia with Azerbaijani supplies and LNG by the end of this year (Apa.az, January 28). Also, on January 2, Greece, Cyprus and Israel signed the EastMed Gas Pipeline deal, which will connect the Middle East with Europe and potentially help to further reduce regional dependence on Russian gas (Nv.ua, January 2). Finally, Nord Stream Two, which was supposed to be a symbol of Moscow's geopolitical victory over Ukraine, has become bogged down by sanctions passed by the United States; it is now difficult to predict when the pipeline will finally launch. Although Gazprom is planning to complete the project alone (without European corporate participation), it remains unclear how Russia can succeed without international assistance.
Even though Russia will most likely remain the largest gas exporter to Europe for the foreseeable future, it is clear that Gazprom can no longer retain its monopoly over much of the European gas market that had heretofore allowed it to impose its will and dictate terms to Central and Eastern European customers. With the cost of the Nord Stream Two and TurkStream projects totaling almost $20 billion, it also remains questionable whether Putin's current gas strategies will ever prove profitable for Russia.