Russia's Crisis of Restoring Manpower
Publication: Eurasia Daily Monitor Volume: 20 Issue: 46
By: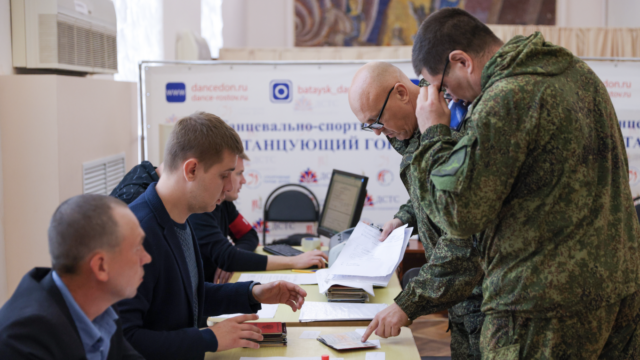 On March 13, a draft law on increasing the age of conscription for military service in Russia was introduced to the State Duma. The planned increase, from 18 to 26 years old ("before 27 years old" as worded in the current law) to 21 to 29 years old ("before 30 years old" as written in the draft law), was announced by Russian Defense Minister Sergei Shoigu as early as December 21, 2022. The draft law clarifies the schedule in implementing the age change: 19 to 29 years old in 2024, 20 to 29 years old in 2025 and finally 21 to 29 years old starting in 2026 (Sozd.duma.gov.ru, March 13).
The draft law seems strange as it means the conscription campaigns of 2023–2026 will target the same age group, which is rather small as shown in recent analysis (see EDM, February 16). Moreover, the draft law currently presumes that those who avoided conscription and turned 27 years old before the proposed law would come into force will not be conscripted. If this point is not changed during the parliamentary readings scheduled for April 2023, the Russian Ministry of Defense will need to take soldiers from the permanently shrinking number of men in the next four years.
In this light, the draft law is just part of the Kremlin's answer to restoring its manpower in Ukraine. These efforts are critical after the failures, miscalculations and troubles of 2022. Yet, even this necessary process is becoming rather chaotic.
Regarding the draft law itself, Russia's military leadership has two main goals. The long-term goal is solving the problem of draft deferments when prospective conscripts may spend several years in colleges and universities. If a man wants to avoid conscription, it is much easier to do so when he can study for half of the nine-year term during which he is eligible to be conscripted. The short-term goal is to make the prospect of avoiding conscription much less attractive to young Russians. Many of those who planned to avoid military service before the age of 27 need to revise their approach, now taking into consideration their career and personal goals before the age of 30. For them, draft military service in 2023 may appear to be a relatively good deal, even despite the ongoing war, where they have been promised they will not be sent.
The other truth is that the Russian Ministry of Defense is still targeting fresh recruits at the age of 18. According to the draft law, Russian men will be able to start voluntary draft military service after their 18th birthday and before the new age of conscription (21). And Russian military officials also hope to motivate more conscripted soldiers, especially the youngest ones, to sign longer-term contracts for military service (Sozd.duma.gov.ru, March 13).
Currently, only those who graduated from vocational schools and universities are eligible to become contracted soldiers from the very first day of conscription, and most prefer not to use this right because they have different career plans. All other conscripted soldiers may sign a contract after three months, or later, of draft military service (Consultant.ru, October 13, 2022). In December 2022, the Russian Ministry of Defense announced that the formal education threshold for the immediate signing of contracts for military service will be lowered (Kremlin.ru, December 21, 2022). Russian defense officials believe that, if recruits without any level of professional education, save a background from common schools, are allowed to sign contracts for military service from the first day of conscription, it will be much easier to convince them to commit to longer contracts.
If this works, the Russian Armed Forces will likely see most contracted soldiers committing voluntarily between the ages of 18 and 20. Nevertheless, the already low attractiveness of military service has decreased even more as the war against Ukraine has become a nightmare for Russia. Also, reforms still need to be made to the law regarding the conditions for contracted military service.
Meanwhile, the Russian Ministry of Defense is completing other efforts to improve its manpower situation on the Ukrainian battlefield. To begin with, information has leaked in several Russian regions about a renewed plan to recruit 400,000 contracted soldiers in 2023 (Ura.ru, March 10). Yet, there are two key figures to consider here. First, in total, the Russian Armed Forces had 405,000 contracted soldiers as of 2020, when the last official data was available (Tvzvezda.ru, March 25, 2020). Second, the Ministry of Defense plans to have 521,000 contracted soldiers by the end of 2023, and these contracted soldiers are also meant to replace some of the mobilized soldiers (Kremlin.ru, December 21, 2022). These numbers together with the figure mentioned in the leaks mean that the actual number of contracted soldiers in the Russian Armed Forces became comparable or even lower than the actual number of drafted soldiers, 200,000–210,000, due to a year of massive losses in Ukraine and the wave of dismissals during the first six months of the war—before mobilization began.
In this way, the Russian Ministry of Defense is likely betting on recruiting volunteers who would also sign contracts for military service. Even so, the status of volunteers combined into the voluntary units differs from that of the regular armed forces due to different (and more flexible) personnel charts and the absence of solid organizational structure. At the same time, voluntary units are planned to be subordinated to regular units. The appearance of the voluntary units was officially announced in March 2023, but nothing has been enacted yet legally, although the legal framework has already been developed (Consultant.ru, February 15; Pnp.ru, March 7; Rg.ru, March 8). Even so, regional recruitment centers have already started to deliver military summons to those who can be mobilized to become volunteers (Msk1.ru, March 15).
All this activity testifies that the Russian leadership does not have any sustainable or politically acceptable plan for restoring its manpower in Ukraine. It also demonstrates the growing institutional disorder among the central military leadership in making decisions.