Russia's Syrian Intervention and the Implications for Turkey
Publication: Eurasia Daily Monitor Volume: 12 Issue: 183
By: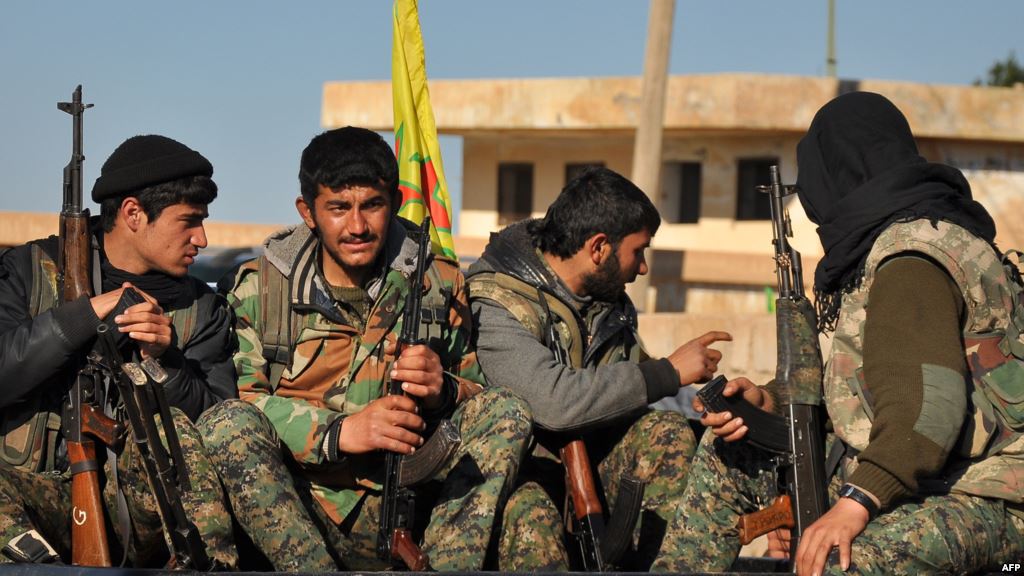 Russia's military intervention in Syria, which on several occasions violated Turkish airspace during airstrikes allegedly targeting the Islamic State (IS), has inflamed tensions between Moscow and Ankara. The main controversy stems from Turkey's claim that Russia is not only targeting the IS but also moderate Syrian opposition groups supported by Turkey and the United States. This has had negative implications for Turkey's military and strategic calculations in Syria. The Federation Council (upper chamber of the Russian parliament) allowed Russia to deploy troops in Syria on September 30, but preparations had been ongoing for at least a month previously. During the preparatory phase, 32 combat planes, armored personnel carriers (APC), tanks, artillery pieces and helicopters were deployed to Syria (see EDM, October 1, 8; Ruslanleviev.livejournal.com, October 4). Thus, Ankara and the West clearly made a major strategic error by ignoring Russian activities in Syria.
Turkey's concerns regarding possible tactical losses on the ground have escalated since Russia's air deployment in Syria. The primary tactical concern is that Russian air strikes have concentrated on Idlib, north of Hamah and Homs: strategically important locations, which President Bashar al-Assad's forces would need to control to guarantee their success in land operations. These provinces have mainly fallen under the control of what Turkey calls the moderate Syrian opposition—in other words, the Free Syrian Army (FSA) and other military groups. Other Ankara-backed groups, especially Jaish al-Fateh, have also made military gains, notably taking control of the strategically important portion of the Aleppo and Latakia road corridors, creating supply and transportation problems for Syrian regime forces. Many experts note that moderate Syrian opposition groups have been the most frequent targets of Russian air operations to date (Anadolu Agency, October 4). Since the start of Moscow's bombing, the Turkish-backed FSA—recently declared a "phantom" movement by Russian Foreign Minister Sergei Lavrov (Mid.ru, October 7)—has seen a drop in financial and technical equipment support, which is likely to result in future military losses in northern Syria for the opposition group.
The second issue is that Turkey's proposals for a no-fly zone over the territories in northern Syria, currently controlled by moderate Syrian opposition groups, have now lost all relevance due to these areas coming under continual attacks from Russian airstrikes. In the context of the increasing refugee flows from Syria to Europe, Turkey had found a new basis for persuading European Union countries to consider creating safe zones in Syria to protect civilians. And during his visit to Brussels, on October 5, Turkish President Recep Tayyip Erdoğan again urged the EU to consider a "no-fly zone" over northern Syria (Today's Zaman, October 6). However, Russia's military intervention has apparently taken this option off the table for now.
These tactical failures are deeply concerning for Ankara, both in terms of its Syria policy and in domestic calculations for the upcoming parliamentary election (scheduled for November 1). First of all, Turkish-backed groups in Syria are being weakened, while the role of the Syrian Kurdish People's Protection Units (YPG) is rising. The YPG controls Kurdish-inhabited cantons in the north of Syria. But until now, Turkey has mostly shunned this group, which has never cooperated with Ankara's Syrian policy. Although Ankara considers the YPG to be affiliated with the terrorist organization the Kurdistan Workers' Party (PKK), US-led coalition forces have backed and helped YPG fighters recapture many areas from Islamic State control. Currently, Ankara's concern is that the United States could provide further help to Syrian Kurds via the train-and-equip program, which Washington may continue to refine and improve (The Hill, September 29). Ankara had built up its influence over the moderate Syrian opposition by being a major source of military and technical assistance.
Another new advantage for the YPG—and a disadvantage for Ankara—is that following the Russian air strikes, the YPG presented itself as an ally of Moscow in the fight against the IS (Sputnik News, October 1). YPG representatives have even requested that their group be allowed to open an official delegation mission in Moscow. This maneuver has enabled Syrian Kurdish groups to gain more political leverage in anticipation of the post-war situation in the country.
The gains for the Syrian Kurds—via increased assistance from the US and an alliance with Russia—is bad news for the Turkish government's domestic calculations ahead of the parliamentary election. In October 2014, when the Islamic State captured and killed civilians in Kobani—a Kurdish canton in Syria to which Turkey controls access—Ankara was criticized for its slow response and its decision to prevent Syrian and other Kurdish rebels from helping the YPG in the fight against the IS (Haaretz, October 20, 2014).
Notably, in the June 7 parliamentary election, the Syrian Kurd issue was a game changer. Voters who had previously supported the ruling Justice and Development Party (AKP)—almost half the Kurds in Turkey—left to support the pro-Kurdish Peoples' Democratic Party (HDP). As a result, the AKP lost its absolute majority. Now, with the YPG's gains, President Erdoğan's AKP has intensified its rhetoric against Syrian Kurdish forces, to the acclaim of nationalistic Turkish voters. Many, however, see such rhetoric as "anti-Kurdish," and according to Turkish columnist Cengiz Çandar "[it is] impossible to imagine Kurdish support for the AKP in the November 1 election" (Radikal, October 8).
The conflicting approaches to Syria have had wider consequences for Russian-Turkish relations. Russia is fully aware that the impact of its airstrikes has led to questions about the prudence of Turkish foreign policy, which is another blow to the AKP's domestic position. Although the Turkish leadership has remained calm toward Moscow, Russian energy giant Gazprom recently cut in half the planned capacity of its Turkish Stream from 63 to 32 billion cubic meters (bcm) (Novinite.com, October 6). The timing of the declaration is interesting, given that the talks were deadlocked due to disagreements over gas price discounts and the overall economic feasibility of the project. Now, the Kremlin seems to be issuing a political message—one which threatens the foundations of Ankara's regional "energy hub" ambitions.
In sum, Turkey's current response to Russia's actions remains fairly understated—due, at least in part, to the forthcoming elections. Public discussion of Turkey's weakening position in Syria would undermine the government's domestic position. It is likely—though no public statement to this effect has yet been made—that following the anticipated AKP victory, Ankara may try to take some face-saving measures, for instance by persuading Russia to agree to joint operations targeting the IS in Syria. This would allow Turkey to physically and politically protect the moderate Syrian opposition.