Shale Gas: The Key to Lithuania's Energy Independence
Publication: Eurasia Daily Monitor Volume: 10 Issue: 153
By: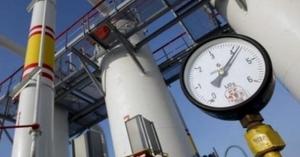 Lithuania's National Energy Independence Strategy, passed by the country's parliament in June 2012, aims to ensure Lithuania's energy independence before 2020 by strengthening the country's energy security and, by extension, its economic competitiveness (https://www.enmin.lt/lt/activity/veiklos_kryptys/strateginis_planavimas_ir_ES/Energy_independence_strategy0919.pdf).
Lithuania's Presidency of the Council of the European Union, which it assumed on July 1, gives the country a supra-national platform from which to call for measures to achieve greater European energy security. Due to scarce internal energy resources, almost all EU member states face energy challenges along three main dimensions: security of energy supply, competitiveness, and sustainability of the energy sector. At present, Lithuania imports all of its natural gas and gas fuels, and 80 percent of its coal and petroleum. Overall, Lithuania imports more than 60 percent of its energy, significantly higher than the EU-wide average of 53 percent (https://ec.europa.eu/energy/observatory/trends_2030/doc/scenarios_on_key_drivers.pdf).
Nearly all of Lithuania's energy imports originate in Russia, including crude oil and liquid fuels, natural gas, and coal (https://www.eia.gov/countries/country-data.cfm?fips=LH). Lithuanian Energy Minister Jaroslaw Neverovic recently stated that the gas price Lithuania pays to Gazprom was "one of the highest, if not the highest in the EU." He noted that prior to December 2012, Lithuania paid $500 per one thousand cubic meters of Russian-sourced gas, as compared to $400 paid by Germany (EurActiv, July 8). Lithuania's gas imports are subject to long-term agreements with its largest and only gas supplier, Gazprom.
Due to its heavy reliance on Russian energy, Lithuania needs to work toward energy security. One of the alternatives the Baltic country is exploring is unconventional natural gas trapped in shale rock deposits. Former Lithuanian Energy Minister Arvydas Sekmokas stated in May 2011 that Lithuanian reserves of shale gas, located in the country's southwest, might cover the nation's domestic consumption needs for between 30 to 60 years (Bloomberg, May 13, 2011).
The United States Energy Information Administration (EIA) estimated in 2011 that Lithuania has up to 480 billion cubic meters (bcm) of shale gas energy, up to 100 bcm of which is estimated to be recoverable (https://www.shale-gas-information-platform.org/areas/news/detail/article/lithuania-to-consider-shale-gas.html). As a result, shale gas exploration could decrease Lithuania's and the region's dependence on Russian gas imports, increase energy security, and foster the development of a regional gas market and more comprehensive energy infrastructure in the Baltic States. Therefore, Article 84 of Lithuania's National Energy Independence Strategy states that Lithuania will support the exploration of shale gas in a manner consistent with environmental principles.
After long discussions and negotiations with Chevron, shale gas exploration will likely begin soon. In 2012, Chevron paid $22 million for a 50-percent stake in Lithuania's LL Investicijos, a company that holds a license for oil exploration and production at an oil field (15min.lt, October 26, 2012; Interfax, April 12). LL Investicijos will soon begin exploratory drilling near Stempliai village in the western Lithuanian district of Silute (Lithuania Tribune, June 14).
Lithuania planned a tender in March 2012 to issue its first license to explore for shale gas, with exploration results expected in 2014. Licenses would be issued for the exploration of hydrocarbonates in two fields, one measuring 1,400 square kilometers and the other 270 square kilometers. Chevron Exploration & Production Lietuva, the Lithuanian unit of Chevron, was the sole applicant for a license to explore for shale gas and shale oil in the Silute-Taurage field in western Lithuania near the Baltic Sea. The bid required a commitment to spend a minimum of $31 million in exploration of the 1,400-square-kilometer field (Natural Gas Europe, February 28).
Predictably, certain stakeholders are displeased with the prospect of shale exploration in Lithuania. The leading natural gas company in Lithuania, Lietuvos Dujos—of which Gazprom holds a one-third stake—has recently been accused of paying Lithuanian citizens to hold protests against shale gas exploration (Lithuania Tribune, July 15). Due to the environmental concerns, in May 2013, the Lithuanian parliament amended the country's laws on shale gas exploration. These new regulations require an environmental impact study of exploration, limiting the usage of radioactive or toxic materials, and set rules for waste storage (Parliament of the Republic of Lithuania, May 30). All the recent steps should finally give the green light for shale gas exploration in Lithuania.
The shale gas industry is very recent and most developed in the US, where it has managed to commercially produce unconventional natural gas on a large scale. Lithuania has taken positive steps in attracting a leading US energy corporation, Chevron, to do step-by-step analysis on shale gas exploration and finally extraction of natural gas. Shale gas exploration in the EU is currently proceeding at a much slower rate than in the US due to Europeans' much more recent focus on this resource, shortages in drilling infrastructure and appropriate skills, different property and mineral rights, as well as environmental concerns. But if it commercially succeeds, production of unconventional shale gas could be a medium-term solution for Lithuania and the EU to achieve energy security.