Smirnov out, Shevchuk in: A Short-Term Win-Win for Moscow in Transnistria
Publication: Eurasia Daily Monitor Volume: 9 Issue: 18
By: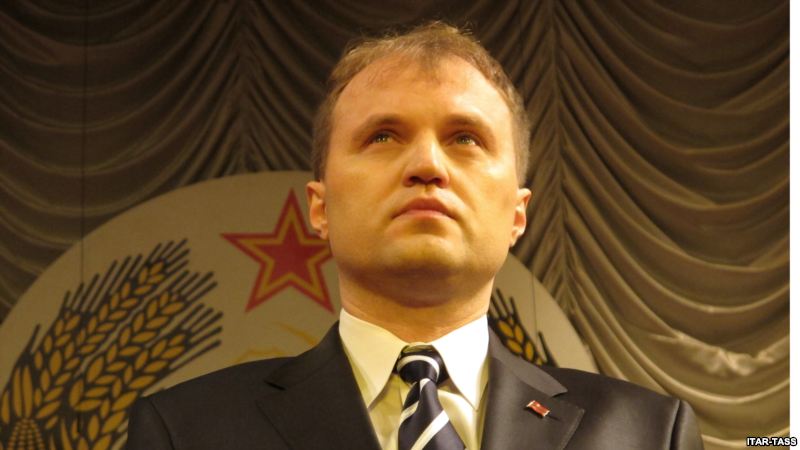 The 21-year "Smirnov era" is over in Transnistria, the secessionist enclave in eastern Moldova. The Kremlin has finally dumped Transnistria's antiquated "president," Igor Smirnov. A new-generation candidate, Yevgeniy Shevchuk, defeated both Smirnov and Moscow's official choice, Supreme Soviet chairman Anatoly Kaminski, in the recent "presidential" election there.

Shevchuk's track record shows him to be no less Moscow-oriented than his rivals; but his image is more "modern," instead of Soviet-tainted, thus potentially marketable in Europe. With Shevchuk's election and Moscow's encouragement, Transnistria is set for a makeover: from Soviet-faced secessionism to "secessionism with a human face."

In the December 25 runoff, underdog Shevchuk defeated Kaminski by 74 percent to 20 percent of the votes cast (4 percent voted against both candidates, after Smirnov had been eliminated in the first round). Voter turnout was 48 percent, unusually low despite the local tradition of administrative-political mobilization (Itar-Tass, December 26, 30, 2011).

On January 24, "president" Shevchuk completed the staffing of a new "government" and other "state" offices. All of Smirnov's loyalists and most of Kaminski's are out, replaced by Shevchuk's appointees. Although Moldovans are the largest ethnic group in Transnistria, only one "state" post went to an appointee with an apparently Moldovan surname (finance "minister" Yelena Girzhul). All the other posts (prime minister, deputy prime minister, nine ministers, several state committee chairmen, city mayors, most of the appointed districts heads, and the heads of the official media outlets), nearly 30 "state" posts in all, went to appointees with Russian and Ukrainian surnames (urban Ukrainians, such as Shevchuk himself, are as a rule Russified in Transnistria's ethno-social milieu) (Olvia-press, January 24, 25; www.president.pmr.gov.org, January 25).

Although officially titled "Dniester-Moldovan," the unrecognized republic is a Russian project, controlled from Moscow and administered through a largely Russian(ized) administration centered in Tiraspol. That transmission belt looks set to continue operating at the institutional level, even if Shevchuk's administration contains fewer "parachutists" from the Russian Federation than was the case under Smirnov.

The pro-forma title, Dniester-Moldovan republic, cannot disguise the thorough exclusion of the Moldovan plurality of the population from public affairs and decision-making. Even the "ethnic tokenism" on personnel policy, as it earlier existed, is long gone. Although Russians form the third-largest ethnic group (behind Moldovans and Ukrainians) in Transnistria, all public life and most education is conducted in Russian. These policies are fundamental to conserving Transnistria's "statehood." The newly appointed "foreign affairs minister," Nina Shtansky, tells visiting Western diplomats that this situation "took shape historically" ["istoricheski slozhilos'"] in Transnistria (Olvia-press, January 24). This alludes to the continuation of Soviet-era linguistic Russification, now supplemented with Russian national-patriotic socialization in Transnistria.

For the first time since 2005, Moscow is interested in an international negotiating process on the Transnistria conflict. To help re-start negotiations, and Tiraspol to gain international credibility, Moscow abandoned the Soviet relic Smirnov. The Kremlin conducted a classical post-Soviet campaign of "kompromat" against Smirnov, with selective anti-corruption investigations against Smirnov's family. After all these years, they were suddenly found to have embezzled Russian humanitarian-assistance funds. Moscow systematically televised its support for Kaminski, while sidelining Shevchuk. All this was enough to defeat Smirnov in the first round, but could not help Kaminski – a superannuated, anti-charismatic bureaucrat – against Shevchuk in the runoff. Furthermore, Moscow only acted against Smirnov, not against Shevchuk. For his part, Shevchuk emphasized loyalty to Russia during the campaign, playing clips of his past meetings with top Moscow officials.

Ultimately, Shevchuk won a contest of personalities against his two rivals. He is far younger, more articulate and dynamic, and better educated than they are. Shevchuk did not campaign on promising substantive reforms (other than anti-corruption and administrative tinkering). Rather, he capitalized on voter apathy after all these years with Smirnov and Kaminski. The low turnout (see above) favored Shevchuk: voters eager for a new face cast their ballots and prevailed. But this also means that only about 35 percent of the registered voters supported Shevchuk. His two rivals are not contesting the results.

Born in 1968 in the industrial city of Ribnita (northern Transnistria) to a "clerk's" family (www.president.pmr), Shevchuk is registered as ethnically Ukrainian. He comes across as Russified linguistically and Russo-centric politically, his Ukrainian identity seemingly submerged. He served as an officer in Transnistria's internal affairs "ministry," 1992-1998 (in the economic police for part of that stretch); held a management post in "Sheriff," the commercial conglomerate (epitome of Transnistria's black and grey economy), 1998-2000; and he sat in Transnistria's Supreme Soviet, 2000-2011, first as the economics commission's chairman 2000-2005, then as the Supreme Soviet's chairman 2005-2009. In that capacity, Shevchuk met regularly with high Russian officials and signed a cooperation agreement on behalf of his party, Obnovlenie [Renewal], with the United Russia party of power.

Shevchuk was the recognized exponent of Sheriff's interests in the Supreme Soviet. Toward the end of that period, Shevchuk and his Renewal party became involved in a power struggle against Smirnov and his Respublika party over amendments to Transnistria's "constitution." The Renewal party and, more to the point, Sheriff behind Renewal, ultimately let Shevchuk down. To safeguard their business interests, they reached a power-sharing compromise with Smirnov. This forced Shevchuk to resign "voluntarily" from the Supreme Soviet's chairmanship in 2009, and from the Renewal party's leadership in 2010. His second in command, Kaminski, succeeded Shevchuk in both of those capacities. Kaminski's Renewal party currently holds the majority of seats in the Supreme Soviet.

At various times during his career, Shevchuk studied or took courses at the Ukrainian Agricultural Academy, Ukrainian Diplomatic Academy, Russian Internal Affairs Ministry's Management Academy, Russia's Foreign Trade Academy and Transnistria University's law department in Tiraspol, according to his official biography. Shevchuk retains good contacts in Ukraine, but his track record thus far is Russo-centric, both politically and with respect to cultural identity.