CCP Stealth War 132; Feature: PRC Efforts to Influence U.S. States' Policies on China
By: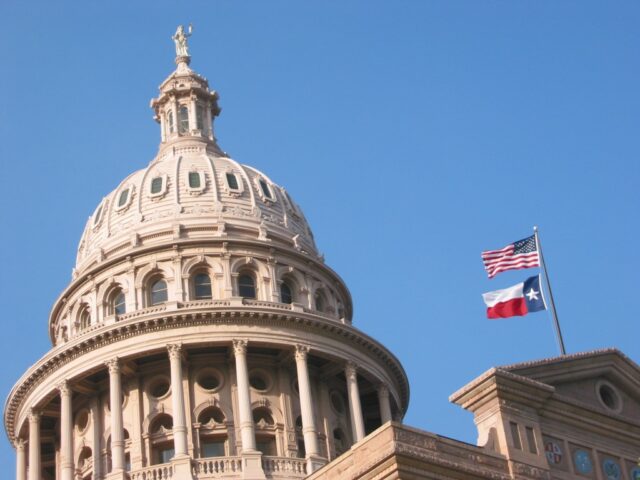 This Week: 
* Feature: PRC Efforts to Influence U.S. States' Policies on China
* Malaysia Building Second 5G Network, Possibly Considering Huawei
* U.S. to Open Tonga Embassy as Competition with China in the Pacific Intensifies 
* China-Central Asia Summit Set for Later this Month 
* China Continues to Incarcerate the Largest Number of Journalists 
---
Feature: PRC Efforts to Influence U.S. States' Policies on China
By Flora Yan
On May 4, the Florida House of Representatives adopted Senate Bill 264 to ban Chinese citizens from owning real property, pending United States Senate approval (Tampa Bay Times, May 5). Last week, the Texas legislature sent an amended bill that similarly banned foreign ownership of state agricultural land to Governor Greg Abbott, who had voiced his support for the legislation shortly after the measure was filed (Houston Public Media, April 25; Twitter, January 15).
The passage came after months of debate and protests organized by members of Asian American and Pacific Islander communities, who expressed concerns about racial discrimination that were also shared by various China scholars (The Hill, April 28; LA Times, May 3).
These dynamics have attracted much local and national media coverage over the past four months (New York Times, February 7; Miami Herald, May 3). They have also sparked the creation of various opposition groups on WeChat (The Diplomat, April 29).
PRC State Media Coverage and  Beijing's Response
PRC state media appears to have been closely following these developments. Between January and April 2023, China Daily and Global Times published 15 articles regarding these bills, seen below, with the first being an editorial mirroring the Texas legislation on the 1882 Chinese Exclusion Act and calling on lawmakers to refrain from allowing history to repeat itself. It also warned that those falling for "lies," such as "the Chinese are stealing your jobs," in Texas "need to know that such relentless demonization will not only hurt ties with China but also deal a blow to the local economy by curbing tourist inflow and trade" (China Daily, January 20).
Additionally, an op-ed penned in February 2023 by Zhang Tengjun, deputy director of the Asia-Pacific Studies Department at the China Institute of International Studies, a think thank under the PRC Ministry of Foreign Affairs, touched on this subject. Zhang stated that the legislation passed by Texas and Florida are "not conducive to the U.S.' social stability," but instead will "aggravate" current "security or social problems" in the country (Global Times, February 8).
English-Language PRC State Media Coverage of State Legislation Concerning China
Please don't repeat mistake of 1882, Texas, China Daily, January 20
Texas move to shut out Chinese property buyers sparks backlash, China Daily, January 25
Red states in the US fanning xenophobia sentiment undermine internal governance, Global Times, February 8
Property purchase curbs spark outrage in Texas,  China Daily, February 17
2 Texas Senate bills driving Asian political participation, China Daily, March 7
Anti-China bills pile up in Texas Legislature, China Daily, March 21
Anti-China bills piling up in Texas, China Daily, March 23
Anti-China bills pile up in Texas Legislature, China Daily Global, March 24
Opposition voiced over anti-China bills in Texas legislature, China Daily Global, March 25
'Foreign adversary' property ban advances in S. Carolina, China Daily Global, March 30
McCarthyism is back, in word, deed and name, Global Times, March 30
Slew of bills aim to ban China from buying land in the US, China Daily Global, April 18
Bills aim to ban China from buying farmland in US, China Daily Global, April 19
Florida anti-China bill draws spirited protest in state capital, China Daily Global, April 20
Senate in Texas scales back property measure, China Daily Global, April 28
Two days after the Zhang's op-ed was published, at a press conference on February 10, a journalist from Agence France-Presse asked: "Multiple U.S. states, including Texas and Florida are considering banning Chinese citizens from buying property. This is over national security concerns. What is China's response on this?" (MFA of PRC, February 10). PRC Foreign Ministry spokeperson Mao Ning responded by noting that "China-U.S. economic and trade cooperation is mutually beneficial and win-win in nature. To overstretch the concept of national security and politicize economic, trade and investment issues runs contrary to the principles of market economy and international trade rules, which undercuts international confidence in the U.S. market environment" (MFA of PRC, February 10).
Background: States' Growing Role in U.S.' China Policy?
These moves by state lawmakers came amid continued bipartisan focus on China in the U.S. Congress. And Beijing is actively "redoubling its efforts to build influence at the state and local level to shift US policy in China's favor" (ODNI, February 3), despite recently reported signs of a minor thaw in bilateral relations (CNN, May 2; VOA, May 3; Reuters, May 3; FT, May 3).
They are also part of a growing trend of state governments in the U.S. that have made countering the Chinese policy a top priority, with over 25 governors issuing directives banning TikTok from state-owned devices and networks being a prime bipartisan example (Twitter, December 28, 2022; Business Insider, January 15).
More recently, in February 2023, South Dakota Governor Kristi Noem published the state's "Blueprint to Fight Communist China" and noted that her focus in this legislative session is on protecting South Dakota agricultural lands, including by establishing the "Committee on Foreign Investment in the United States – South Dakota" (South Dakota State News, February 17).
As of today, over a dozen measures concerning other China-related issues, such as influence in higher education, trade and the potential invasion of Taiwan are pending in at least five U.S. states, which highlights these renewed efforts in by U.S. state governments to quell Chinese influence.
Flora Yan is a Templeton Fellow in the Asia Program at the Foreign Policy Research Institute.
---
BRIEFS
---
Malaysia Building Second 5G Network, Possibly Considering Huawei
On May 3, Malaysia's Digital Minister Fahmi Fadzil officially announced that his country is planning on constructing a second 5G network to run parallel to one currently being developed by Swedish telecoms giant Ericsson and the state-affiliated Digital Nasional Berhad (DNB). This came a day after the Financial Times reported that the plan, which has been under review until March of this year, did not rule out participation by Huawei in a bid to construct the second network—prompting U.S. and E.U. representatives to discretely disclose their concerns regarding Huawei to Kuala Lumpur in April.
Malaysia's 5G rollout has been slow compared to others in the region, encumbered by numerous twists and turns. The previous government proposed the present single network model, wherein one state-run company controls the entire 5G spectrum, back in March 2021. DNB was established by the government for this reason. The Malaysian model, unique among 5G networks globally, provoked concern by domestic industry leaders. In September 2021, a $2.5 billion deal was reached with Ericsson, granting the Swedish company a monopoly on constructing Malaysia's 5G network for DNB. Possibly trying to push back on criticisms that the state-dominated network would be inefficient and operate without transparency, Kuala Lumpur released 70 percent of its shares in DNB to the market, of which 65 percent were bought by four of Malaysia's five major wireless carriers. Two of these carriers then merged to form CelcomDigi, which held 25 percent of DNB's shares.
In the November 2022 general election, Anwar Ibrahim and his People's Justice Party won a plurality of seats, elevating Ibrahim to Prime Minister. In March 2023, Ibrahim travelled to Beijing to meet with Xi Jinping, leading to the commitment of a record $38.6 billion investment into Malaysia by Chinese firms. One can assume that this signal of deepening ties between Kuala Lumpur and Beijing was on the minds of U.S. and E.U. diplomats when they protested any potential involvement from Huawei in the bidding process for the second 5G network in April.
At his press conference on May 3, Fahmi Fadzil outlined the government's decision on the matter, declaring that the second network would begin construction only after DNB accomplishes the Ibrahim administration's goal of bringing 5G to 80 percent of Malaysians by the end of 2023 (at present, over 57.8 percent of the countries populated areas have 5G coverage). Fadzil emphasized that Kuala Lumpur desires to keep geopolitics out of the 5G development process, additionally pledging that the government would not alter the deal already made with Ericsson.
Malaysian companies seem to have taken this with a grain of salt, with the afore-mentioned CelcomDigi immediately withdrawing from the equity deal it had reached with DNB—leaving the government with 60 percent of DNB's shares—declaring that it desired to work with whoever won the bid for the second network. Huawei, for its part, is said to be lobbying heavily to win the bid to build 5G in Malaysia after having lost the opportunity to do so back in 2021.
---
U.S. to Open Tonga Embassy as Competition with China in the Pacific Intensifies 
The U.S. is on schedule with its plan to open a new Embassy in the small Pacific island nation of Tonga later this month according to Assistant Secretary of State for East Asian and Pacific Affairs Daniel Kritenbrink. On Tuesday, The top US diplomat for East Asia also told a senate foreign relations committee subcommittee that the U.S. is in talks with Vanuatu and Kiribati to open embassies in those countries. In February, the U.S. re-opened its embassy in the Solomon Islands after a three decade absence. In September 2022, President Joseph Biden hosted the first ever U.S-Pacific leaders' summit at the White House
Chinese sources quickly criticized the U.S. Embassy opening as pure motivated by geopolitical factors. For example, in a story on the Embassy opening, Global Times quoted Li Haidong, a professor at the China Foreign Affairs University, who said "It is very obvious that the US is not sincere in helping these countries for development, but only cares about a "great power competition."
---
China-Central Asia Summit Set for Later this Month 
During a recent conference with foreign ministers from Central Asian countries, People's Republic of China (PRC) Foreign Minister Qin Gang announced that the China-Central Asia Summit is scheduled to take place in Xi'an in central China, this May. The summit intends to deepen comprehensive ties between China and all five Central Asian countries, including Kazakhstan, Kyrgyzstan, Tajikistan, Uzbekistan, and Turkmenistan, in various fields, from trade, security, and agriculture to infrastructure, digitalization, and clean energy projects.
At a press conference, Qin Gang reiterated the significance of China's strategic partnership with Central Asia, emphasizing the shared historical and cultural ties between the Central Asia countries. As the ancient Silk Road's starting point, the Xi'an summit is expected to further promote economic and political linkages between China and Central Asia under China's Belt and Road Initiative (BRI). China's move to upgrade its partnership with Central Asian countries showcases a geopolitical pivot to a strategic corridor throughout Central Asia to cement BRI cooperation. China holding a summit with the Central Asian heads of state, in which Russia is not included, also underscores that Beijing's influence is growing in the region as Moscow's clout recedes.
---
China Continues to Incarcerate the Largest Number of Journalists 
According to the NGO Reporters without Borders, the People's Republic of China was the biggest jailer of journalists, placing more than 100 in prison in 2022. The party state uses various charges of spying, leaking national secrets and "fomenting unrest" as a pretext to incarcerate journalists. In recent years, the crackdown on journalists has spread to Hong Kong. Last year, Jimmy Lai, the founder of the pro-democracy Hong Kong paper Apple Daily, was convicted on charges of supposed fraud.
Even journalists at state-run media outlets have not been immune from being swept up by the security services. For example, last year, Dong Yuyu, a journalist at the state-run Guangming Daily, was arrested on charges of espionage. However, NGOs and rights groups believe that Dong was punished for what could be considered "normal interactions" with foreigners. Iris Hsu, the China representative of the Committee to Protect Journalists called Dong's arrest for espionage "absurd and cruel" and also said that "speaking to foreign diplomats is crucial to journalists covering international news."