Taiwan's State-Owned Aerospace Firm to Build Aircraft in China: Risks and Opportunities
Publication: China Brief Volume: 9 Issue: 14
By: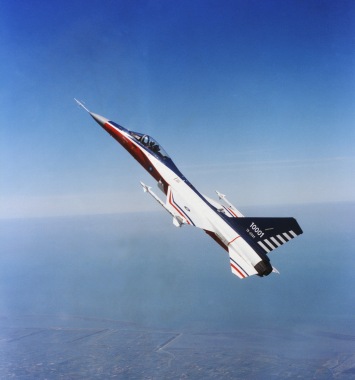 Taiwan's Aerospace Industrial Development Corporation (abbrev. AIDC; Chinese: Han Xiang), a state-owned aerospace enterprise credited with developing the country's first indigenous defense fighter (IDF) is reportedly in negotiations to build a commercial aircraft with China Commercial Aircraft Company (COMAC), a Chinese state-owned behemoth under the direct supervision of Beijing's State Council (China Times [Taiwan], June 22). The plan has ignited a hailstorm of criticism from opposition lawmakers and the Taiwanese military over national security concerns because of possible transfers of sensitive military technology to Mainland China (Taipei Times, June 23). Industry specialists, however, downplay the security risks due to the complex nature of military technology transfers.
Supporters of the proposed plan argue that AIDC, like any defense business and contractor (i.e. Boeing, Sikorsky, Lockheed, Raytheon, Rockwell Collins, Honeywell, and General Electric), is just competing for a piece of China's fastest growing multi-billion dollar aviation market. Other experts note that under the proposed contract, AIDC would only be manufacturing flaps, slats, leading edge flaps, rudder elevators and belly fairings for the COMAC 919 narrowbody, and thus will not involve any technical transfer of sensitive military technology (Flight Daily News, June 16). Yet, AIDC Spokesperson Li Shih-chang acknowledged that it will be difficult to prevent and control the transfer of some dual use (military-civilian) technologies, but at the same time he emphasized that AIDC "worked with nine countries and 16 companies and we [AIDC] have the experience to keep secrets from leaking" (The Associated Press, June 22; China Times, June 22).
Proponents also highlight the fact that the nature of the COMAC contract order is very similar to the one AIDC signed with Mitsubishi Aircraft in January to design and manufacture the slats, flaps, belly fairings, rudders and horizontal stabilizer rotating blades for the Mitsubishi MRJ regional jet (Flight Daily News, June 16). Thus, this contract proposal is consistent with AIDC's long-term business goal to further commercialize and compete in the global aviation market by positioning itself as a global supplier. In an interview with U.S.-based Defense News, then AIDC chairman and CEO, Feng Shih-kuan said: "We [AIDC] want to be a key supplier to China" and "has been pushing the [Taiwan] government to relax restrictions on investment and trade with state-owned enterprises in and with China" (Defense News, August 18, 2008).
Shuh-fan Ding, a research fellow at the Institute of International Relations at National Chengchi University, points out that AIDC has been struggling to financially stay afloat for a long time since the Taiwanese government ceased production of the IDF. Industry specialists confirm that the company's growth revenue has been in the red for many years. According to Ding, after 1992 when Taiwan bought the F-16s and Dassault Mirage 2000-5s and cut production of the IDF from 250 to 130, it resulted in a critical shortfall in AIDC's finances. Since there were no other securable sources of revenue, this resulted in a brain drain from the company. The outflow of engineers to foreign companies, Ding opines, is the biggest risk factor for the transfer of military technology. As a result it is possible that some of IDF's technical secrets may have already been leaked, Ding says, citing media reports that many AIDC engineers were hired by South Korean firms and the close resemblance of the new ROK training jets (T-50 Golden Eagle) to the IDF (Sina.com.tw, June 22; News.rti.org.tw, June 22). Therefore, Ding argues that keeping AIDC as a viable business is the most important safeguard for maintaining sensitive military technology.
Since its formation, AIDC served as one of the major defense manufacturing arms of the Taiwanese military; and is still entrusted to undertake many sensitive research and development projects, which includes manufacturing fighter aircraft and upgrading F-16s. Opponents of the AIDC-COMAC plan raised concerns over the company's technology safeguards, and whether a decision to move ahead with the plan could possibly delay further or even derail the much coveted sale of F-16s from the United States. One prominent opposition Democratic Progressive Party lawmaker, Chai Trong-rong, harshly criticized the plan: "How can a domestic company responsible for developing Taiwan's air defense technology cooperate with the enemy [China]?" He added, "it made sense that the U.S. has hesitated to sell advanced arms to Taiwan as it has concerns that advanced technology could end up in Chinese hands" (Taipei Times, June 23).
Opponents argue that even though AIDC is no longer exclusively a military entity, it still receives 80 percent of its business from the military and it remains a major player in the domestic arms industry (Taipei Times, June 23). Moreover, since AIDC still holds the majority of Taiwanese government contracts for sensitive military technologies like developing anti-missile rockets and the Ten Thousand Swords (Wan Chien) cluster bomb, the Taiwanese military has also voiced its concern over the proposed deal. Ministry of Defense spokesman Yu Sy-tue publicly questioned the common sense of the proposed deal between AIDC and COMAC: "Of course we have some concerns … But we do not have the power to interfere with their commercial aircraft deals" (Straits Times, June 23).
AIDC's company sales in 2007 of $475 million amounted to a growth rate of 18 percent from 2006, and according to a Taiwanese-media report the company's sales reached $484 million in 2008. With its target sale for 2009 set at $574 million, opponents argue that AIDC's chronic shortage of capital is a thing of the past, and cautions against the company's "adventurism" (China Times, June 22; Defense News, August 18, 2008).
[The author would like to thank Major Mark A. Stokes for his insights.]