Terror without Frontiers: Transnational Terror Plots Expose Lashkar-e-Taiba's Global Reach
Publication: Terrorism Monitor Volume: 7 Issue: 38
By: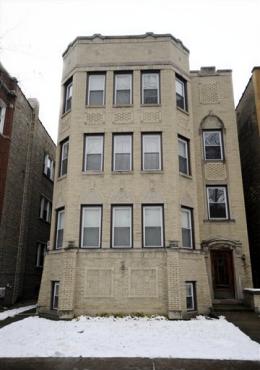 The two day visit of American Federal Bureau of Investigation (FBI) officials on December 8 to brainstorm with their Indian counterparts in the newly established National Investigation Agency (NIA) and other Indian security agencies provided a much needed thrust to the slow-paced Mumbai terror investigations. The investigating agencies of both countries reportedly shared intelligence to establish the missing link between last year's terror events in Mumbai and the recently foiled Lashkar-e-Taiba Chicago plot. The NIA was formed in response to last year's Mumbai attack to deal with terrorism-related threats.
The Chicago Conspiracy
Two suspected Lashkar-e-Taiba (LeT) operatives, Pakistan-born U.S. citizen David Coleman Headley (a.k.a. Daood Gilani) and Pakistani-Canadian Tahawwur Rana were arrested in Chicago for allegedly plotting to launch attacks on major landmarks in India and Denmark, using U.S. territory as their base. Headley was arrested on October 3 by the FBI's Joint Terrorism Task Force at Chicago's O'Hare International Airport, while Rana was arrested on October 18 in Chicago (Chicago Tribune, October 27).
The latest LeT plot targeted vital landmarks, installations and elite boarding schools in India, including the National Defense College in New Delhi, the Doon School in Dehradun and the Woodstock School in Mussoorie. It has also been reported that the suspects planned to target American and Israeli nationals in India and were involved in plotting last year's Mumbai terror attacks at the behest of Lashkar-e-Taiba's Pakistan-based leadership.
According to the FBI investigation into the Chicago case, Headley visited Pakistan a number of times in the past and was constantly in touch with his LeT handlers through email. He also attended several LeT training camps in the past decade. Headley was reportedly planning to travel to Pakistan in the near future to meet Ilyas Kashmiri, the chief of the Harkat-ul Jihad al-Islami (HUJI), based in Pakistan Administered Kashmir (PAK). Headley reportedly used the code-name "Pir Sahib" when referring to Ilyas Kashmiri. In the Kashmir jihadi world, however, Syed Salauddin, leader of the Kashmiri Hizbul Mujahideen organization and the United Jihad Council, is known as "Pir Sahib." It seems Salauddin is one of Headley's handlers, but Headley might be trying to waylay a connection to him by keeping the investigation focused on Ilyas Kashmiri alone to save his real mentor. Kashmiri narrowly escaped death in a September missile attack and is closely associated with Syed Salauddin.
The email communications revealed that a LeT mastermind in Pakistan placed a higher priority on using Headley to assist in planning a new attack in India than on completing the planned attack in Denmark, designed to target the facilities of the Jyllands-Posten, the Danish newspaper which carried cartoons of the Prophet Muhammad in 2005. The Denmark plot was codenamed "Mickey Mouse" by the suspects (Reuters, December 2).
Headley has been charged with 12 counts of conspiracy to "bomb public places in India, murder and maim persons in India and Denmark, provide material support to foreign terrorist plots, provide material support to Lashkar and aiding and abetting the murder of U.S. citizens in India" (Hindustan Times, December 7). Headley was also charged for providing material support to LeT and for conducting extensive surveillance of targets in Mumbai preceding the November 2008 terrorist attacks (Press Release, US Department of Justice, December 7; Wall Street Journal, December 7). Headley traveled to Mumbai five times in less than three years, the last trip being in July 2008. He carried out video surveillance of locations including the Jewish Chabad House, two luxury hotels, the Chhatrapati Shivaji Terminus and many other public places. The FBI charges suggest Headley met with other Pakistan-based co-conspirators and discussed sea-routes and potential landing sites.
Military Connections?
The ongoing FBI probe has included a retired Pakistani army officer, identified as Major Abdur Rehman Hashim Syed (a.k.a. Pasha). Abdur Rehman was one of two Pakistan-based terrorist leaders mentioned by Headley who helped him in his frequent trips to Pakistan by providing local logistics. In February, the FBI sought access to another accused in the Mumbai terror events presently under Mumbai police custody, Fahim Arshad Ansari, in connection with ongoing investigations related to the Mumbai terror events. (Indian Express, February 1). Fahim's lawyers attempted to prevent FBI questioning on the grounds that there was no legal provision that would allow a foreign agency the opportunity to interrogate prisoners within India. Their efforts failed and the FBI was given access, though Fahim later alleged sexual harassment by a female FBI officer that caused him "severe itching and wounds on his body, including his private parts" (Hindustan Times, February 9; Indian Express, February 10). Other than Headley, Fahim is also accused of carrying out pre-attack reconnaissance for the LeT.
Information on Abdur Rehman surfaced during the investigations and he was charged in a Chicago court on December 7 on two counts of conspiring to commit terrorist acts. The other LeT accomplice is yet to be identified (Times of India, December 8, Indian Express, December 8; The News [Islamabad], December 9). The other unidentified Lashkar mastermind could be the Lahore-based Sajid Mir, another former major in the Pakistani army.
It is also suspected that Rehman facilitated Headley's communications with Ilyas Kashmiri and other Pakistani terror leaders. According to Headley's email records, Abdur Rehman was arrested by Pakistani authorities in the summer of 2009 and later released. Pakistan army spokesman Athar Abbas recently indicated that no serving officer has been detained in the case and denied reports of the involvement of five other army officers, including two serving Colonels and a retired Brigadier questioned in late November 2009 (Daily Times [Lahore], November 25). However, Abbas has admitted the news of a retired army Major's arrest for his alleged links with two Chicago terror suspects.
From Denmark to Mumbai
Meanwhile, India's National Investigation Agency (NIA) and the Mumbai Police are now planning to file a supplementary charge sheet against David Headley and Tahawwur Rana for involvement in the 26/11 attacks (Economic Times [New Delhi], December 9). The NIA has sought details of Headley's links with people in India, including his association with Indian nationals Rahul Bhat and Vilas Varak, as well as some diplomats and business personalities who allegedly helped Headley in India (Mumbai Mirror, December 9).
Headley made his first appearance in a Chicago court on December 9, where he denied his connection with last year's Mumbai attacks and the plot against Jyllands-Posten. Now India is awaiting the next hearing scheduled on January 12, 2010. The FBI is planning to send a team to Pakistan before then as part of the ongoing investigation into links with the Chicago terror plot. Pakistan, however, has kept silent over the whole LeT-Chicago conspiracy until now.
LeT spokesperson Abdullah Muntazir (a.k.a. Gazhnavi) has denied the organization's presence in the United States and refuted any links with Headley and Rana. The same Gazhnavi who had denied any LeT role in the 2008 Mumbai attacks indicated in his latest conversations with media that "LeT cadres are only fighting Indian security forces in 'Indian-held Kashmir,' not elsewhere" (Dawn, November 23; Daily Times, December 1). In fact, LeT has plotted against India from its overseas cells in the past. In June 2003, the FBI arrested at least seven Lashkar sympathizers or would-be terrorists from in and around the Washington D.C. region for providing material support to LeT (Indian Express, June 28, 2003).
LeT Targets the U.S. and Indian Missions in Bangladesh
Muntazir's denial of Lashkar-e-Taiba's external agenda notwithstanding, LeT has also plotted another round of attacks in Bangladesh, targeting the U.S. Embassy and the Indian High Commission in Dhaka. Investigating agencies in Bangladesh said that a Pakistan-based LeT commander identified as Abdur Rahman Saeed had transferred Bangladesh Taka (BDT) 6 million ($86,000) to one Faizullah for the attack on the U.S. Embassy and Indian High Commission. A string of arrests were made in Bangladesh following information provided by arrested LeT militants from Chittagong in early November. Bangladesh police detained Mufti Harun Izahar, Shahidul Islam and al-Amin (a.k.a. Saiful) on November 4 for their suspected link with a plot to attack the U.S. embassy and Indian high commission in Dhaka (Daily Star [Dhaka], November 23). A fortnight after the first round of arrests in Bangladesh, police arrested a LeT operative and alleged terrorist mastermind identified as Mohammad Motalem (a.k.a. Majnu) from Dhaka's Motijheel precinct. According to Monirul Islam, the Deputy Commissioner of Police of the Dhaka Detective Branch, Majnu has confessed to recruiting LeT operatives in Bangladesh and arranging their passage to Pakistan, India and Afghanistan (Daily Star, November 23).
Conclusion
After lying low for a while subsequent to the Mumbai episode, the LeT's undiminished desire to launch transnational operations has reemerged. The two recently foiled Chicago and Bangladesh plots have exposed Lashkar-e-Taiba's transnational character and reach not only in South Asia or the Middle East, but also in Western nations such as the United States. Undoubtedly, any audacious mass casualty attack on India, Denmark or the U.S. embassy in Dhaka would guarantee Lashkar-e-Taiba a position parallel to al-Qaeda in the international terrorism arena. These failed plots prove that the LeT aspires to a global reach and may have the capability to launch large-scale attacks on foreign soil beyond South Asia.