The Arctic Prelude to a 'Stabilization' Summit
Publication: Eurasia Daily Monitor Volume: 18 Issue: 82
By: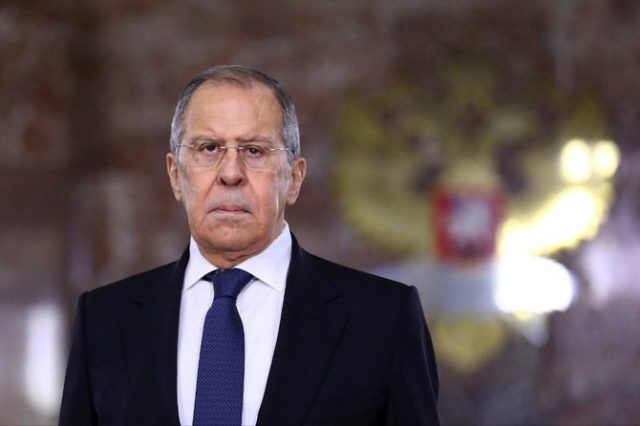 The meeting between US State Secretary Antony Blinken and Russian Foreign Minister Sergei Lavrov in Reykjavik, Iceland, last week (May 19), was not supposed to resolve any disagreements, but it did clarify them (see EDM, May 20). Primarily, their extensive conversation was ostensibly focused on preparing the agenda for the summit proposed by President Joseph Biden but not as yet confirmed by President Vladimir Putin (Nezavisimaya Gazeta, May 20). The two foreign policy chiefs did not hold a joint media appearance after the meeting, but Lavrov did his diplomatic best to emphasize the "constructive" character of the talks, while the State Department presented a long list of contentious issues (Kommersant, May 20). The summit is provisionally scheduled for mid-June, when Biden will travel to Europe for the G7 event and the meeting of North Atlantic Treaty Organization (NATO) heads of state and government. Putin might feel excluded from these crucial deliberations, but the main reservation is that he still prefers to hold meetings in the virtual format, from the safety of his residences (Kommersant, May 22).
The theme Putin wants to prioritize is strategic stability, and he seems to assume that Biden's "gift" of swiftly prolonging the New START nuclear arms limitation treaty without the conditions that Moscow had been ready to accommodate can pave the way for extended high-profile talks on a whole range of offensive and defensive strategic and non-strategic weapon systems (TASS, May 19). The Kremlin feels confident that the massive modernization of the nuclear arsenal has secured for Russia a position of power in this bargaining, and Defense Minister Sergei Shoigu keeps boasting about the superior quality of the country's hypersonic missiles (Rossiyskaya Gazeta, May 21). Russian mainstream media is full of presentations of ambitious military projects, including aircraft carriers (see EDM, March 11), with only occasional notes of concern about costs (Izvestia, May 22). Many of these super-weapons are designed for operations in the harsh Arctic conditions, even though the Russian military leadership has never convincingly established a rationale for combat activities in this theater (Ezhednevny Zhurnal, May 20).
Still, the High North is granted high priority in Russia's security policy, and the opportunity to hold the rotating chairmanship in the Arctic Council in 2021–2023 is abundantly valued—particularly since in this international institution, Russia is not subjected to Western criticism (Kommersant, May 21). The government has approved a special plan for delivering tangible results from this position, which carefully obscures all problems related to Russia's military buildup in its Arctic territories and possessions (Nezavisimaya Gazeta, May 20). The discourse of cooperation cannot, however, camouflage the key role of military instruments in Russian politics: Moscow asserts the need to protect commercial traffic along the Northern Sea Route with air-defense capabilities dispersed across a network of new Arctic bases, and it even entertains propositions to defend the Nord Stream Two natural gas pipeline in the Baltic Sea using submarines armed with Zirkon hypersonic missiles (Nezavisimaya Gazeta, May 18). Russia demonstrates a purported readiness to develop joint Arctic projects addressing ecological and climate matters; but in the human security agenda of its chairmanship, all issues related to human rights and democratic freedoms have been resolutely erased (RIA Novosti, May 20).
Consent to bracketing out unresolvable disagreements over domestic affairs in Russia is a key Kremlin precondition for developing cooperation with Arctic neighbors and pursuing high-level dialogue with the United States. Blinken found it necessary to raise the persecution of Alexei Navalny, the steadfast leader of Russia's "non-systemic" opposition; but Lavrov merely shrugged off such accusations (Znak.com, May 20). Defying Western criticism, the Kremlin has, in fact, been further escalating the scope of its repressions: Navalny's supporters are now banned from partaking in elections and often find themselves fired from jobs in state structures, including the Moscow Metro (Navalny.com, May 14). Though struggling under this heavy pressure, Russia's liberal opposition nonetheless went ahead with celebrating the 100-year anniversary of the birth of Soviet nuclear physicist Andrei Sakharov, the late Nobel Peace Prize laureate, who remains a symbol of resistance against a brutal regime (Moscow Echo, May 22). Official propaganda works hard to compromise his memory, and younger generations tend to look for different role models, perceiving Sakharov's lone voice calling for reforming the Soviet system as a failure (Novaya Gazeta, May 20). In the atmosphere of pervasive fear and police crackdowns (exacerbated by the authorities' repressions in neighboring Belarus), new Russian opposition heroes—like the fearless Maria Kalesnikava—are emerging and gaining moral authority comparable with Sakharov's dignified defiance (Meduza, May 19).
Putin gives broad support to Belarusian President Alyaksandr Lukashenka, who resorts to increasingly desperate measures in order to maintain control; but in truth, the Kremlin leader's predominant and malevolent attention is on Ukraine, which constitutes the center of gravity in Russia's confrontation with the West (Rosbalt, May 20). President Volodymyr Zelenskyy has withstood the escalation of Russian military pressure and now seeks a meeting with Putin in order to reduce tensions in the Donbas war zone (Nezavisimaya Gazeta, May 20). Moscow keeps denying its aggression, while asserting its commitment to upholding the Minsk "ceasefire" agreements, endeavoring to keep Kyiv trapped in this unworkable deal and to undercut Europe's far-from-solid support for Ukraine (Carnegie.ru, May 19). Russia has managed to ruin relations with such partners in the European Union as Czechia (which, together with the US, is now on Moscow's short list of "unfriendly states"). Consequently, Russia has to resort to the Nord Stream Two project as the main instrument of fostering discord within the transatlantic community (Svoboda.org, May 18). The attempt by the Biden administration to fine-tune its sanctions aimed at blocking this project, primarily in order to smooth disagreements with Germany, are seen in Russia as an opening to the long-desired success of this geopolitical enterprise (Novaya Gazeta, May 22).
Every US step in exercising prudence and caution, like the cancelation of its deployment of two combat ships to the Black Sea last month (The Moscow Times, April 15), is interpreted by Putin's security services (siloviki) as a sign of readiness to compromise with Russian power plays. Moscow fully expects this list of perceived concessions—to date ranging from the extension of New START to the acceptance of Nord Stream Two—to grow longer following the forthcoming summit. The Biden team's proposal to establish a pattern of predictable and stable relations with Russia is informed by rational cost-benefits calculations and lessons learned from the failed "reset"; but Putin's court operates according to a different rationale—of coercion and corruption. The Kremlin can subscribe to "stabilization" insofar as it grants it freedom to suppress the domestic opposition, prop up autocracy in Belarus, and blackmail Ukraine, only to reveal another malicious strategic surprise at an opportune moment.