Tinkering with Gagauz Autonomy Can Destabilize Moldova
Publication: Eurasia Daily Monitor Volume: 10 Issue: 138
By: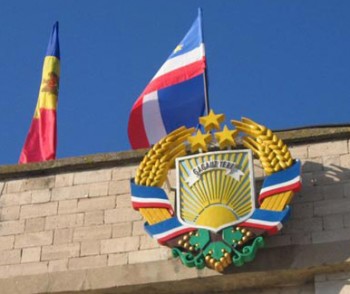 On July 24, the chief executive official (bashkan) of Moldova's Gagauz autonomous territory, Mihail Formuzal, called for upgrading the autonomy's status to that of a republic, on an equal footing with Transnistria, in the event that Transnistria receives republic status in a federalized Moldova (Unimedia, Interfax, July 24).
The Gagauz Bashkan capitalized on former president, current opposition leader Vladimir Voronin's unprecedented call for Transnistria to be granted republic status in a federalized Moldova. Voronin addressed that demand to the Moldovan government on July 19, coupled with threats to launch a "velvet revolution" with his Communist Party, the country's largest, against the Europe-oriented government (Kommersant Moldovy, Interfax, July 19).
Concurrently, a public hearing in the Gagauz territorial legislature (People's Assembly) occasioned a reiteration of proposals for a referendum to declare a Gagauz republic and join the Russia-Belarus-Kazakhstan Customs Union. This is presented explicitly as a response to Moldova's impending association with the European Union (Regnum, July 22).
The referendum initiative originated in late June with an unregistered group that started collecting signatures in the Gagauz territory and presented a petition in Chisinau. It seeks a referendum toward the territory's secession from Moldova and future accession to the Russia-led Eurasian Union, unless Moldova upgrades the Gagauz territory's autonomy (Unimedia, Interfax, June 25, 26; Nezavisimaya Gazeta, June 6, 28).
Tinkering with Gagauz autonomy is one among many ongoing attempts to derail the Moldova-EU association agreements. The agreements are due to be initialed at the Vilnius summit in November 2013 and signed during 2014. Russia is resorting to a range of counter-measures. It uses Moldova's Communist Party to apply revolutionary tactics and precipitate early parliamentary elections; pan-Russian and pan-Orthodox groups, to agitate in Moldova against European integration; Moscow pundits, to visit and advertise Eurasianism in Moldova; and Tiraspol's authorities, to notch up the tensions on the demarcation line and provoke Chisinau into a tit-for-tat spiral. Attempts to re-open the long-settled status of the Gagauz autonomy fit within this context.
The Gagauz are, uniquely, Turkic-speaking Christians. Estimated to number some 165,000 in Moldova, they form an overwhelming majority in the Gagauz Yeri [Land] Autonomous Territorial Unit, comprised of three districts in Moldova's south, sandwiched between Ukraine and Romania. At the time of the Soviet collapse (1990–1991), Moscow encouraged Gagauz secession in parallel with Transnistria's secession from Moldova. The two territories formed, each, a "Soviet socialist republic" loyal to Moscow. In 1994, Chisinau and the elected Gagauz leadership of that time successfully negotiated the establishment of an ethnic-territorial autonomy, based on an organic law incorporated into Moldova's constitution and approved by a Gagauz referendum.
The Gagauz are a Russophile population historically, with an added layer of Soviet nostalgia at present. Those sentiments are mostly latent, and subject to the erosion of time; but Moscow can still exploit them at this stage, working through a small number of local radicals and media manipulation.
Chisinau has, basically, neglected to reach out to the Gagauz during the past 18 years. Mutual communication is minimal. Chisinau and the Gagauz autonomy's administrative center, Comrat, live basically in ignorance of each other. Chisinau politicians and even civil society leaders tend to display disinterest and even smugness toward the Gagauz. The autonomous territory is even poorer than the rest of Moldova. The central government lacks resources to invest in this territory, and the legislation on the state language ("Moldovan"/Romanian) hardly operates there.
For their part, Gagauz politicians easily feel offended by Chisinau's neglect, and nervous about perceived attempts to erode the autonomy's status. From time to time they react by calling for "full" or "real" implementation of that status, or "adjusting Moldova's [country-wide] legislation" so as to fully correspond with the autonomy's status. Gagauz politicians are deeply divided into rival factions and use such calls to upstage each other. But such demarches lack continuity or a practical follow-up, which only encourages benign neglect in Chisinau.
A deficit of communication between Chisinau and Comrat opens up space for radical elements to maneuver. The initiator in June of the referendum petition (see above) is Ivan Burguji, a former Soviet interior ministry officer, commander of the Gagauz paramilitary unit "Bujak Battalion" in 1990–1994, a commission's chair in the Gagauz territorial legislature since then, and (from time to time, formally or informally, up to the present) Comrat's envoy for direct relations with Tiraspol.
The autonomous territory's Bashkan, Formuzal, recently alerted the European Union's mission in Moldova about perceived attempts by elements in Moldova's central government to amend the 1994 organic law on the autonomy in a restrictive sense. The EU's ambassador, German diplomat Dirk Schuebel, has responded by addressing both sides of the issue: the alleged restrictive amendments and the calls to upgrade the autonomy. According to Schuebel, the status quo best serves both sides: "Gagauzia possesses a wide-ranging autonomy, and it is hard to comprehend what Gagauzia might seek on top of this, particularly since it could hardly survive from its own resources. The existing situation is an optimal one" (RFE/RL, June 28).