Top Brass Snubs Kremlin Initiative for Military Reserve Training of University Students
Publication: Eurasia Daily Monitor Volume: 13 Issue: 136
By: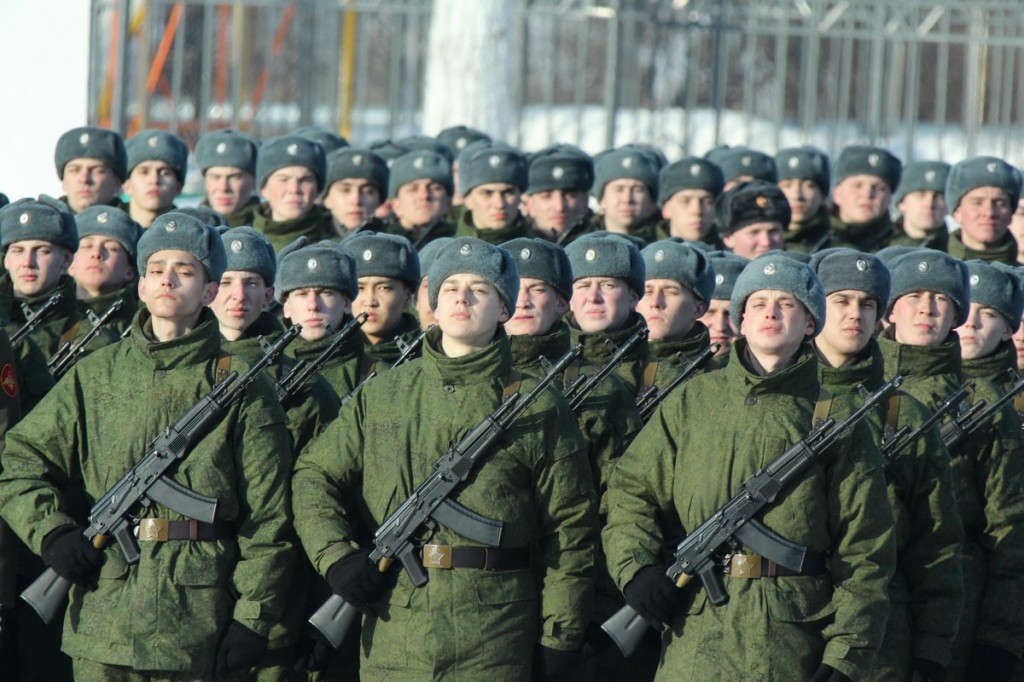 Considering the profound militarization of Russia over the past few years, one might expect the country's Armed Forces to play an increasingly significant political role domestically, to have their own agenda and to try to achieve its implementation. However, at first glance, nothing like this appears in the offing. The top brass is not publicly squabbling with or revolting against the civilian leadership, as was more typical during the 1990s and early 2000s. After the dismissal of former defense minister Anatoly Serdyukov (in office 2007–2012), criticism of the Kremlin's military policies is essentially nonexistent. It seems as if President Vladimir Putin's authoritarian regime has closely approached the Soviet ideal of civil-military relations, whereby the military obediently carries out any and every order from the Kremlin without asking for anything in return. It is even more surprising that Putin has achieved such apparent full obedience without having to resort to the use of totalitarian structures like the old Communist Party of the Soviet Union.
But in truth, such apparent full military obedience is only an illusion. In fact, the generals are not afraid to correct President Putin's and Defense Minister Sergei Shoigu's decisions, when the military sees fit to do so. A case in point is the current state of military training for Russian students—an initiative that has been significantly scaled back by the Armed Forces compared to the civilian leadership's initial plans for this program (Echo Moskvi, July 16).
In recent months, the Ministry of Defense has raised considerable noise around the program of military training for university students, which subsequently allows these Russian youths to join the reserve forces as privates or sergeants. The first 11,000 students are undergoing practical as well as specialized training right now, at military camps specially created within regular units (Krasnaya Zvezda, June 21). The official propaganda presents this program as evidence that young intellectuals are willing to fulfill their patriotic duty. A similarly well-publicized initiative has been Shoigu's plan to establish the "Unarmie" ("Army of the Youth")—a children's military organization, which, as in Soviet times, is designed to foster patriotism by teaching teenagers to shoot with Kalashnikov rifles (TASS May 28).
Yet, particularly the university student reserve training program does not match the Kremlin's original policy commitments. Three years ago, in his address to the Federal Assembly (parliament), Vladimir Putin announced his intention to carry out a true revolution in the organization of the military: "We have to think [about] how to create highly trained reserve forces. There is another suggestion in this regard: keeping [conscription] deferrals for students and changing the very system of military training offered by institutions of higher education. This will enable all students to study [and simultaneously] receive military training for their next military assignment and a particular area of military specialization. This mechanism will allow us to train the right amount of reservists for the most needed, primarily technical military specializations, while not drafting them into the Armed Forces" (Kremlin.ru, December 12, 2013).
According to this proposed initiative, university students would devote one day a week to military education over the course of one and a half to two years. Upon completion of the course, they would need to pass a three-month summer boot camp. At that point, they would be signed up within the reserves as privates and sergeants and avoid having to spend a year in the active conscript service. The idea was strongly supported by the Russian defense minister. "We really want you to think of this as a good opportunity for easy learning without interrupting your educational process," Shoigu earnestly tried to convince students in 2013. He added, "And for this purpose we will create worthy training centers. You will spend one day a week on theoretical education—it is not that hard. After the theoretical course, you will have to pass a three-month-long training regimen. We have enough units, training grounds and equipment to do this. And believe me, we will try to do all this under humane conditions. But, of course, we will require complete output. We expect to recruit 80–100 thousand people a year into the reserves" (Krasnaya Zvezda, December 19, 2013).
From the beginning, Shoigu was particularly interested in the success of this new reserve training program for university students. If this initiative became implemented as designed, he would have a chance to formally comply with Putin's order to raise the number of Armed Forces personnel back up to one million servicemen. Under Russia's current demographic situation, this demand is only possible to meet through bureaucratic manipulation. Indeed, one such possibility would be for the defense ministry to record all of the country's male university students (approximately 2.3 million—Gks.ru, accessed July 27) as members of the Armed Forces (reminiscent of the 17th century tsarist practice of enlisting noble-born babies as members of guards regiments). The size of the Armed Forces presently tops out at around 700–800 thousand troops, so the rest of Putin's one-million-man army would have to be members of a paper "student army."
Predictably, the military top brass did not like this idea. Specifically, the enrollment of all students with military training into a mobilization reserve force would deprive supporters of a mass mobilization army of their main argument that only universal conscription is able to provide the Armed Forces with sufficient reserves. The Russian military annually calls up (with great difficulty) about 300,000 conscripts. And 10–15 percent of these draftees are university graduates, thus the military did not want to lose them to a newly structured reserve force. As a result, the presidential initiative from 2013 was obstructed and delayed by the military leadership tasked with carrying it out. According to initial plans then announced by Shoigu, military training was supposed to be mandatory for all male students in the country by 2016. But today, only 22,000 students are permitted to participate in the training program. The representative of the defense ministry's Main Directorate for Personnel, Colonel Ruslan Milyaev, offers a fundamentally different approach to military training for students than the one that Shoigu announced three years ago: "It all depends on the defense ministry's needs for specific specialists in particular regions; and of course it may not be for everyone. Besides, there is an issue of the cost for the state" (Echo Moskvi, July 16). So it seems that Putin and Shoigu—who are normally sensitive to any attempts by subordinates to ignore their orders—have been willing to overlook cases of the military top brass disregarding the Kremlin's initiatives.