'Trial of the Decade': Spain Declares War on Russian Organized Crime
Publication: Eurasia Daily Monitor Volume: 15 Issue: 35
By: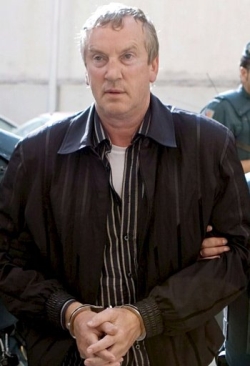 On February 19, after a decade of investigations, Spanish prosecutors finally launched a major trial against notable members of the Russian mafia operating in the Iberian country. All in all, sufficient evidence was collected against 18 persons (cases, however, were opened against 27 alleged members of the Russian mafia and their supporters), of whom 6 are Spanish nationals charged with falsification of documents and auxiliary support. The culprits have been accused of money laundering and the "creation of a criminal community in Spain" (Elmundo.es, February 19). The legal process promises to become one of the most resonant recent cases related to the Russian mafia abroad. The accused are said to belong to the so-called Tambovskaya-Malyshevskaya organized criminal group (OPG)—one of the most formidable Russian mafia operations that emerged in St. Petersburg, in the late 1980s (Elmundo.es, June 13, 2008). Available information on the case suggests that the potential impact of the current investigation might turn out to be much more far-reaching than initially anticipated.
The Russian mafia has had a long history in Spain. Indeed the current case against members of the Tambovskaya-Malyshevskaya OPG is a continuation of an investigation that Spanish law enforcement initiated in 2008. That year, Spanish prosecutors and the Spanish police (Civil Guard or Guardia Civil, in Spanish) carried out a special operation, code-named "Troika," against Russian criminals residing in Spain, which resulted in the arrest of several prominent members of the Russian mafia, notably including Gennady Petrov and Alexander Malyshev. The two men were apprehended in their mansions, located in Mallorca and Malaga. After the wave of arrests, investigators named 500 Spanish bank accounts that had been used for money laundering. In the final analysis, Spanish authorities manged to seize €12 million (then worth $18.4 million) in various accounts (Lenpravda.ru, June 16, 2008).
Petrov and Malyshev built their criminal careers (and accumulated most of their financial capital) in Russia. But when their criminal enterprise started to be marginalized in the late 1990s, they were forced to flee Russia and settled in Spain, where they acquired luxurious residential properties. However, they manged to escape justice under various pretexts and eventually returned to Russia (Russiangate.com, August 16, 2017).
Spanish police has revealed that Petrov alone owns financial assets in Spain worth close to €50 million ($62 million). Additionally, Spanish prosecutors allege that Petrov and the other defendants in the current trial have accumulated their wealth from criminal activities such as assassinations, arms and drug smuggling, extortion, abductions for ransom, and the falsification of documents (Elmundo.es, February 19, 2018). In the course of the investigation, prosecutors also ascertained that, over the years, members of the Russian mafia created hundreds of companies that were allegedly selling property in different regions of Spain, primarily in Alicante, Barcelona, Malaga and Mallorca. The real purpose of these companies, however, was to launder funds collected from drug and arms smuggling as well as to "buy up valuable contacts." After passing through Spanish banks, the laundered money subsequently went to accounts in Liechtenstein or ended up in Panama (and the other way around).
The established criminal network in Spain also developed further close ties with Russian domestic criminal circles. For example, Petrov's son, Anton, is considered to be a member of the same criminal society. Under his umbrella, dozens of companies are currently operating in St. Petersburg, among them the large jewellery company "585." According to a ranking published in 2016 by the magazine Delovoy Peterburg, Petrov's son was the 26th richest Russian billionaire, with a fortune worth 37 billion rubles ($650 million) (Novyj vzglyad, August 17, 2017).
The current Spanish legal case could shed additional light on the ties between Russian political elites and Russian organized crime abroad. It is curious to note that Spanish prosecutors specifically mentioned the name Vladislav Reznik as a person allegedly tightly related to the criminal group established by Petrov and Malyshev. Reznik chairs the St. Petersburg–based insurance company Rus, is the chairman of the State Duma Committee on Finances, and is a former chairman of the Moscow-based insurance firm Rosgosstrakh (RSG). He has been wanted by Spanish law enforcement since 2016. Considered by Spanish authorities to be one of the most important figures who contributed to expanding the Russian mafia to Spain, he is accused of laundering over $62 million. Yet, until now, he has managed to escape justice (Elmundo.es, June 1, 2015).
Spanish prosecutors have also ascertained the existence of apparent connections between Reznik and Herman Gref, the current CEO and chairman of Russia's Sberbank. The list of figures named in the Spanish authorities' indictment also includes such well-known persons as Ilya Taber (a member of the Vyborg OPG), Anatoly Serdyukov (the former minister of defense of Russia), Viktor Zubkov (former Russian prime minister), Boris Gryzlov (former speaker of the Russian parliament) and Leonid Reiman (former minister of communications and information technologies of Russia and a financial tycoon) (Meduza.io, February 19, 2018).
According to Spanish officials, Petrov was closely related to Reznik, whose main responsibilities boiled down to the "corruption of high officials [and] obtaining of classified information in the highest Russian governmental bodies and agencies." Case materials additionally mention 78 telephone conversations between Petrov and Nikolay Akulov, the former deputy chief of the Federal Drug Control Service of the Russian Federation, who is also wanted by Spanish prosecutors (Svoboda.org, March 31, 2016). On top of that, case materials detail the rapid career growth of Alexander Bastrykin (the head of the Investigative Committee of Russia), allegedly thanks to Petrov's "advocacy" on his behalf (Openrussia.org, December 2, 2015). Petrov, in turn, was acting through the former top-ranking official from the Investigative Committee of Russia, Igor Sobolevsky (Newtimes.ru, November 30, 2015).
At this point it would be premature to make any far-reaching conclusions. Yet, even if a fraction of the materials presented by Spanish prosecutors turns out to be correct, this will, once again, demonstrate not only the corrupt nature of Russian political elites but also testify to the scale of ties between Russian criminal (and political) circles located in Russia and Russian mafia structures abroad. Given Western economic sanctions (actual and potential), this channel could be activated to avoid or diminish the potential impact of the United States and/or European Union's economic sanctions directed against Russian elites.