Turkey Seeks Price Cut On Russian Gas
Publication: Eurasia Daily Monitor Volume: 8 Issue: 180
By: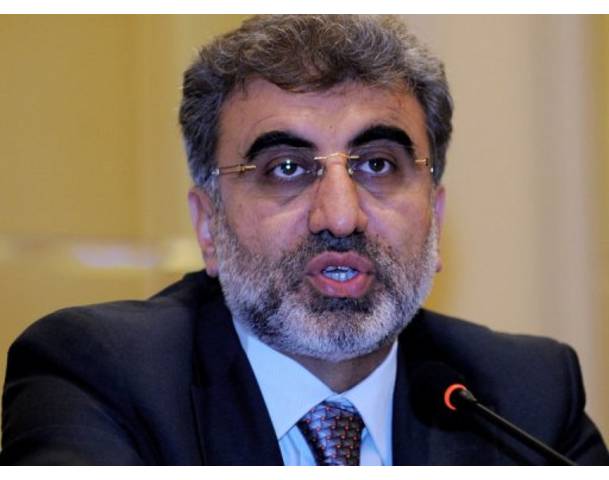 Turkey has joined the growing ranks of claimants to revision of their contracts with Gazprom. On September 29, Turkish Energy Minister, Taner Yildiz, warned that Turkey would end a 25-year-old supply agreement with Gazprom, unless the latter reduces the price of gas. Taner issued this warning through the media, moving ahead of the state company Botas, Gazprom's Turkish partner. In Moscow, Gazprom retorted that it was only dealing with Botas in Turkey, not with the Energy Ministry (Anatolia news agency, Interfax, September 29).

According to Yildiz, the price of Russian gas has risen by 39 percent in the last 29 months, apparently driven by the link to the world price for oil in the Gazprom-Botas contracts. For Turkey, a price cut it is not a matter of "saving," but of containing losses. Turkish Prime Minister, Regep Tayyp Erdogan, raised this issue with Russian President Dmitry Medvedev and Prime Minister Vladimir Putin during Erdogan's latest Moscow visit in March of this year. The Russian side did not budge, however.

Immediately at stake after Yildiz's warning is the delivery of 6 bcm of Russian gas per year to Turkey through the "Western pipeline," which enters Turkey from its Balkan neighbors. This contract between Gazprom and Botas, dating back to 1986, runs out in December 2011. Moscow wants to renew the contract, with minimal re-negotiation. The Turkish government will allow the contract to expire and seek other solutions, unless the Russian side makes a better offer. Ankara is prepared to remove the state-owned Botas from these negotiations, and invite several Turkish private companies to take over any new contract for Russian supplies through the Western pipeline.

Ankara apparently feels that it holds some negotiating leeway, despite Russia's overwhelming dominance in the Turkish market. This leeway might prove effective in the short term. Turkey is potentially oversupplied with gas under multiple contracts that, in the aggregate, exceed Turkey's current demand. This explains Yildiz's confidence that Turkey would not experience a gas deficit, in the event of a [temporary] halt in Russian supplies through the Western pipeline. The Turkish economy and consumers would not be affected in that event (EurActiv, Anatolia news agency, September 29).

Turkey is currently committed to importing 30 billion cubic meters (bcm) of Russian gas per year, under several long-term contracts. Most of that amount is covered by take-or-pay guarantees to Gazprom (importer's obligation to pay for the full contracted volume, even if the importer does not take the full volume on offer) and by the gas price-oil price indexation. According to Gazprom, it only sold 18 bcm of gas to Turkey in 2010. Turkey intends in 2011 to take delivery of at least 75 percent [23 bcm] from the contracted volume, so as to avoid take-or-pay penalties (EurActiv, September 29).

On top of Russian supplies, Turkey currently imports 6.6 bcm per year from Azerbaijan, and can choose to import some 10 bcm annually from Iran through the existing pipeline. Additionally, Turkey imports 4 bcm from Algeria and 1.2 bcm from Nigeria via LNG shipments (Mert Bilgin, "Energy and Turkey's Foreign Policy: State Strategy, Regional Cooperation, and Private Sector Involvement," Turkish Policy Quarterly, September 2011).

Thus, Ankara might negotiate effectively with Russia in the short term; and provided that it isolates negotiations over that 6 bcm contract from the other contracts with Gazprom. For example, Moscow and Ankara are considering an increase in supplies through the Blue Stream pipeline, on the seabed of the Black Sea. Blue Stream currently operates at 8 bcm annually, which is one half of its design capacity.

Turkey's overall supply picture may allow some tactical flexibility vis-à-vis Russia, but little if any strategic leeway. Turkey is Russia's second-largest gas customer in terms of volume (after Germany), and the biggest customer in proportionate terms at 64 percent of the national gas consumption. Thus, overdependence on Russia remains a long-term challenge to Turkey.

Gazprom seems willing to negotiate for some adjustment to the contract terms, ahead of the December expiry. Russian Gas Society president Valery Yazev (who is also a vice-chairman of the Duma, and dubbed "Gazprom's chief lobbyist") predicts that "we will bargain, and the contract will be signed." In the same breath, however, Yazev portrays Turkey as an unreliable partner for seeking to change contract terms, and he warns the European Union against relying on Turkey as a transit country for energy supplies (Interfax, September 29). The two situations are hardly comparable, however. Yazev's reaction resembles Russian attempts to discredit Ukraine as a transit country.