U.S., NEW MEMBERS BACKING NATO MEMBERSHIP ACTION PLANS FOR GEORGIA AND UKRAINE
Publication: Eurasia Daily Monitor Volume: 5 Issue: 46
By: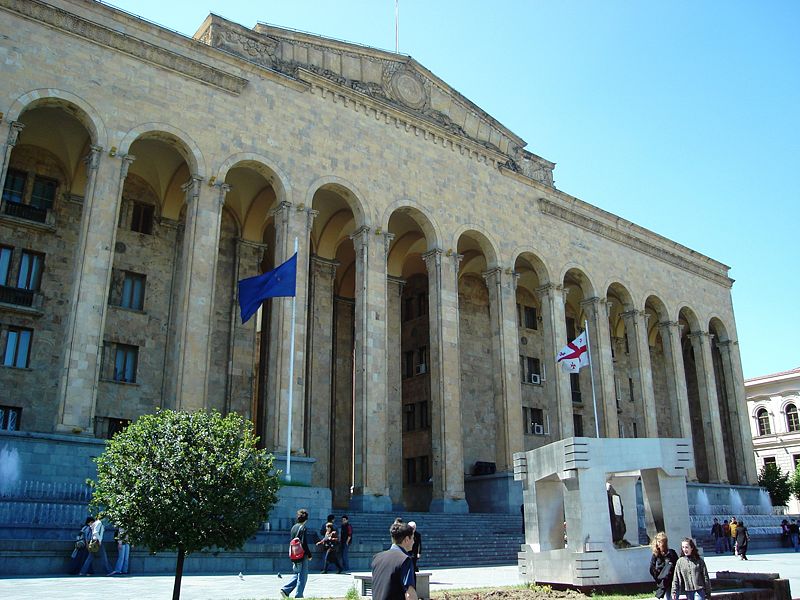 NATO debates on Membership Action Plans (MAPs) for Georgia and Ukraine have entered the final stage in the run-up to the alliance's April 2-4 summit in Bucharest. With NATO's approval rating in Ukraine at merely 20-25% in the fourth year of the Yushchenko presidency, political elites are deeply divided on the issue, and security-sector reforms are now on the back burner, Ukraine remains an attractive MAP aspirant primarily by sheer strategic weight. Meanwhile, NATO debates on the MAPs tend to focus more on Georgia.
This relative emphasis reflects Georgia's high level of support for NATO membership at all levels of society, fast-paced military reforms, positive findings by NATO assessment missions, and substantial Georgian participation in allied operations with troops in the field. Georgia's January 5 plebiscite showed 72.5% voter support for the goal of NATO membership, despite awareness of the costly efforts involved. This level of public support matches the previous all-time-high level for an aspirant country, which was registered in Romania during that country's preparation for its successful accession to the alliance.
On the other hand, Russia's calculated displays of hostility toward Georgia ahead of the NATO Summit seem designed to suggest that approval of a Georgian MAP could severely damage NATO-Russia relations. By the same token Moscow wants some major European countries to believe that EU interests or their own interests with Russia would suffer if they approve a Georgian MAP. This became a subtext of reservations and objections from several West European delegations during the meeting of NATO countries' ministers of foreign affairs on March 6 in Brussels. The skeptics do not oppose a MAP as such, but would apparently prefer to delay or downgrade it.
From the meeting's sidelines, Russia's envoy to NATO, Dmitry Rogozin, predicted that the alliance would postpone any decision on MAPs for Ukraine and Georgia until after the Bucharest summit (Interfax, March 7). Targeting a German audience, Rogozin warns that Georgia would definitively lose Abkhazia and South Ossetia, and Ukraine would lose the eastern part of the country "like Abkhazia," if the two countries join NATO (Der Spiegel, March 10).
In that ministerial meeting, the United States and the New Group of Georgia's Friends — consisting of the three Baltic states, Poland, the Czech Republic, Romania, and Bulgaria (Sweden participates in the EU context) — supported offering MAPs to Georgia and Ukraine at the Bucharest summit or, failing that, a few months later. Lithuanian Minister of Foreign Affairs Petras Vaitekunas argued in Brussels — as did Foreign Affairs Undersecretary Zygimantas Pavilionis in a parallel forum in Berlin — that MAPs would better equip and encourage the aspirant countries to complete the reforms and meet the membership standards in due course.
Ministers Urmas Paet of Estonia, Maris Riekstins of Latvia, and Radek Sikorski of Poland called for an undelayed MAP decision to be based on performance, ruling out any "questioning of the right of membership." In Warsaw, Prime Minister Donald Tusk, reaffirming "Poland's traditional and strong support," expressed concern over the rift in NATO and the "greater reluctance toward Georgia than toward Ukraine" (BNS, PAP, March 6, 7; Rustavi 2-TV, March 10).
A few days earlier (February 26) in a NATO IPAP review meeting, Belgium and Germany led in questioning whether Georgia had taken peaceful and "conciliatory" steps toward resolution of the secessionist conflicts, in line with some UN Security Council documents. Such questioning was their line of defense against a proposal by Georgia's MAP supporters, to acknowledge that Georgia had taken peaceful steps. While insistence on additional information seems unexceptionable, the gist of this objection was to place the onus on Georgia to demonstrate conciliatory behavior, in response to de facto aggression on its territory. Meanwhile the questioning governments themselves seem unwilling to address that issue seriously with Russia, whether at NATO or EU levels.
Following the March 6 ministerial meeting, NATO Secretary-General Jaap de Hoop Scheffer declared that NATO "does not suffer from enlargement fatigue" — apparently alluding to the EU, which is widely seen as enlargement-fatigued. De Hoop Scheffer recalled two basic NATO enlargement policy tenets: The open door for qualified aspirant countries and the right of decision "by the NATO allies and only by them, and not by any other nation" [i.e. Russia]. Meeting separately with Georgia's Parliament Speaker Nino Burjanadze and Minister of Foreign Affairs Davit Bakradze, the Secretary-General focused on civilian issues, such as judicial reforms and conducting elections "with a minimum of technical complications," so as to improve Georgia's MAP prospects (Civil Georgia, March 7).
According to De Hoop Scheffer, discussions within the alliance on the MAPs are set to continue until the last moment toward a possible decision at the summit. For his part, NATO Special Representative for the South Caucasus and Central Asia Robert Simmons has offered a "personal opinion" during a visit to Moscow that Georgia and Ukraine are unlikely on performance grounds to receive MAPs at the Bucharest summit (Ekho Moskvy, March 4; Georgia Today, Kommersant, March 7).
Parliamentary elections are scheduled to be held in Georgia in early May. This time-table could provide an additional excuse for not taking any decision on a Georgian MAP at the NATO summit in April, awaiting the elections and factoring their international assessment into an allied decision later on.
Should the Summit for whatever reasons decide to postpone consideration of a Georgian MAP, it could unwittingly encourage Russia to oppose the MAP more brazenly when it does come up for consideration. At worst, no MAP decision could tempt Russia into testing whether Georgia had become fair game. To avoid such consequences, Summit documents will need to make clear for all concerned that NATO regards Georgia as an important partner with membership prospects based on its performance.