Ukraine Set To Take Over Transneft Oil Product Pipeline
Publication: Eurasia Daily Monitor Volume: 8 Issue: 60
By: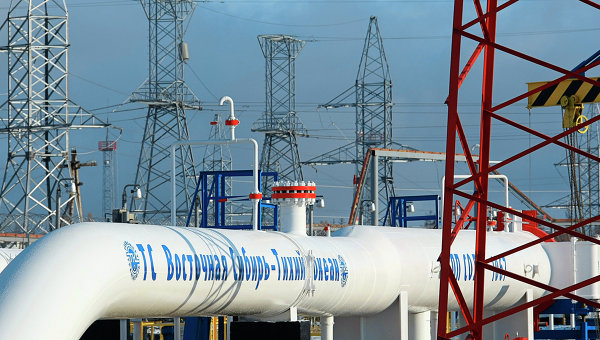 On March 25, the Rivne oblast's economic court ruled that the state of Ukraine, not Russia's Transneft, is the rightful owner of the "Samara [Russia] – West" oil product pipeline's section on Ukrainian territory. Ukraine's State Prosecutor's Office had brought this case before the Rivne court. The court found that the pipeline's handover to Transneft during the 1990's had been unlawful. Accordingly, it ordered this asset to be transferred from Transneft's ownership into that of Ukraine's State Property Fund, for further disposition. The court issued a similar ruling regarding a short stretch of a decommissioned oil product pipeline, "Grozny-Armavir [Russia] -Trudova [Ukraine]," on Ukrainian territory. The pipelines thus transferred into Ukrainian ownership total approximately 1,500 kilometers (km) on Ukrainian territory, including some 1,400 km of the Samara-West line's Ukrainian section (Interfax, ICTV, March 24, 25).
Russia's Transneft oil transport monopoly owned the Samara-West line in Ukraine, under a 1993 inter-state agreement and 1995 inter-governmental agreement that divided the ex-USSR's property. Quite anomalously, Ukraine did not inherit this pipeline on its own territory at that time. Russia's Transneft handed over the pipeline to its fully-owned subsidiary, Transnefteprodukt, which operates oil product pipelines. Transnefteprodukt's subsidiary on Ukrainian territory, Zakhidtrans, has operated the Samara-West pipeline until now.
The Samara-West pipeline carries Russian oil products to EU member countries via Ukraine. It transported more than 1.5 million tons of refined products (largely, fuel oil and diesel fuel) during 2010 (Kommersant, March 24). The products originate at Rosneft's refineries in the Samara region on the Volga. The state-owned Rosneft took over three refineries there (Syzran, Kuybyshev, and Novokuybyshevsk) from Yukos in 2007, when the Kremlin destroyed Yukos. Those refineries process mainly the feedstock from Yuganskneftegaz, the main production unit of Yukos until 2007, when Rosneft seized it along with the refineries.
Following the Rivne court's ruling, Ukraine's State Property Fund is expected to transfer the Samara-West pipeline to Ukrainian oil and gas state holding, Naftohaz Ukrainy. As part of restructuring Naftohaz, some Ukrainian officials and interest groups plan to create a vertically integrated oil company that would include: the oil extraction company Ukrnafta, crude oil pipeline operator Ukrtransnafta, oil product pipeline operator Ukrnefteprodukt, and the Poltava-based Kremenchug refinery (Ukraine's largest), co-owned by Naftohaz and the shareholders of Privat Group with 42 percent and 58 percent stakes, respectively (Kommersant, March 24).
The Dnipropetrovsk-based Privat Group also controls the Halychyna and Naftokhimik Prikarpattia refineries, located in Drohobych (Lviv oblast) and Nadvirna (Ivano-Frankivsk oblast), respectively, with a combined processing capacity of 6 million tons per year (Interfax-Ukraine, January 18). The current chairman of Ukrtransnafta, Oleksandr Lazorko, was formerly a Privat refinery manager.
The Rivne oblast's economic court is a first-instance court. In Moscow, Transneft has announced that it would appeal the ruling in higher courts, and would also take up the matter with Ukraine's Fuel and Energy Ministry. If Ukraine wins the case in the courts, Transneft would either have to pay transit fees to Ukraine for using this pipeline, or alternatively resort to railroad transportation. The latter is considerably more expensive compared with transportation by pipeline, but sustainable when oil prices are inordinately high.
Transnefteprodukt has not suspended the pumping of oil products through the Samara-West pipeline for the time being. However, company officials do not rule out that possibility, warning that Ukraine would be held responsible in that case for any shortfalls in deliveries to EU countries via Ukraine. According to Oleksandr Todiychuk, former head of Ukrtransnafta and current chairman of the Kyiv International Energy Club, the transit income that Ukraine would gain through this move may not be worth risking Russian retaliation. Moscow could stop using this pipeline and switch the transit flow via Belarus and Poland. In that case, Ukraine's key oil product terminal at Novohrad-Volynskyy could be paralyzed, and Ukraine might have to seek some alternative solution meeting its own oil product requirements (ICTV, March 25).
A larger potential risk can accrue to Ukraine's reputation as a transit country. Moscow can have another field day portraying Ukraine as an unreliable transit country, as it did (inaccurately, but with some success) in 2006 and 2009 with regard to natural gas. Extrapolating that argument to oil transit could give Moscow fresh arguments to discredit Ukraine in the EU's eyes and press harder for taking over, in some form or another, Ukraine's gas transit system. The situation may develop in that direction, unless Ukraine's legal case is air-tight regarding the Samara-West pipeline, and separated from local interest-group politics.