Ukraine Struggles to Find Alternatives to Russian Gas
Publication: Eurasia Daily Monitor Volume: 9 Issue: 28
By: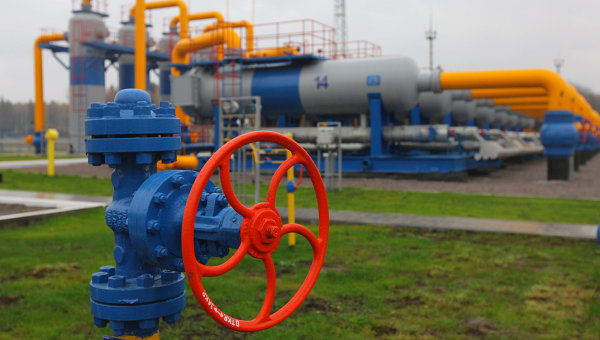 After Moscow's refusal to cut gas prices for this year, Kyiv has threatened to cut its imports from Russia between 27 billion cubic meters (bcm) of gas and 33 bcm from the 40 bcm imported by the national oil and gas company Naftohaz Ukrainy last year (Interfax, January 11; Kommersant-Ukraine, January 24). Last fall, Ukraine's Energy Minister, Yury Boyko, threatened to cut Russian gas imports to as little as between 7 bcm and 12 bcm per annum within five years. Kyiv has been seeking alternatives to Russian gas. Such alternatives as shale gas extraction, in connection to which the government invited foreign investors to two fields in western and eastern Ukraine, will take many years to launch. Others such as replacing gas with coal in thermal power plants have technological and environmental constraints. The import of liquefied natural gas (LNG) and the development of conventional gas fields at home look plausible as alternatives to Russian gas. However, Ukraine is increasingly facing problems in these two directions.
One of President Viktor Yanukovych's main goals at this year's World Economic Forum in Davos was to speed up Ukraine's LNG import project. The government planned to launch the first stage of a new LNG terminal in 2014, to process LNG to be imported by tankers from Azerbaijan and possibly also Qatar. However, not only has construction work not yet started, but no exact site for the terminal has been selected. This may have turned off investors, and the business daily Kommersant-Ukraine reported on January 30, quoting national projects head Vladislav Kaskiv, that Yanukovych failed in Davos to promote interest in the terminal project. Moreover, Ukraine also failed to sign a planned agreement on LNG deliveries with Azerbaijan. The government hoped that Azerbaijan would agree to deliver up to 15 bcm of gas per annum. Yanukovych only said that "another round of talks" was held with Azerbaijan, that two memoranda would be signed shortly, and that trilateral talks on energy matters were under way between Ukraine, Azerbaijan and Turkey (Interfax-Ukraine, January 26).
Ukrainian newspapers have speculated that Baku delayed the agreement because its close ally Turkey also wants to import more gas from the country, and consequently Azerbaijan may not have enough gas (Zerkalo Nedeli, January 27; Segodnya, January 30). Nezavisimaya Gazeta claimed on January 30 that Azerbaijan decided to punish Ukraine for selling arms to Armenia. According to the newspaper's source in Ukraine, last summer and fall Baku warned Kyiv against continuing to sell arms to Armenia, but these warnings were ignored.
Ukraine still has untapped resources in the Black Sea and the Sea of Azov basin. Naftohaz's subsidiary, Chornomornaftohaz, has been working in the Black Sea since the early 1980s, but the government preferred to buy relatively cheap Russian gas rather than invest in deep sea drilling. Last year, Naftohaz finally bought two deep drilling rigs for Chornomornaftohaz. The first one should allow Ukraine to extract an additional 1 bcm of gas this year, Boyko estimated (Inter TV, January 20). However, the energy ministry has had to refute "the accusations of the alleged non-transparency of the tender purchase of [allegedly] overpriced drilling rigs," saying that the US company Halliburton audited the deal on the first rig and found no violations (Interfax-Ukraine, January 23). Zerkalo Nedeli reported last spring that Chornomornaftohaz would pay $400 million for an oil rig from a British-based intermediary founded by two Latvians, which had acquired it from the Singaporean manufacturer Keppel for just $248.5 million. Moreover, it emerged early this year that the intermediary went into liquidation (Ukrainska Pravda, January 20).
Such allegations of non-transparency will do little to attract Western investors to Ukraine's Black Sea projects. However, Russia's Gazprom apparently has not been discouraged. Gazprom, whose share of the local market the Ukrainian government wants to diminish with the help of offshore projects, recently confirmed its intention to join them. Gazprom announced on January 24, that it was about to set up a joint venture with Naftohaz to explore the Pallas field in the Black Sea. Gazprom revealed that an agreement on this was reached with Naftohaz during talks in Moscow on January 18. Gazprom stated that Pallas was the most promising area in the Black Sea, containing up to 121 bcm of recoverable gas, according to calculations by Naftohaz. Gazprom's experts are scheduled to go to Ukraine in February to discuss details (RIA Novosti, January 24).
However, Ukrainian experts quoted by the daily Kommersant-Ukraine on January 25 were skeptical about Gazprom's plans, suggesting that Gazprom's real goal might be to delay Ukraine's Black Sea exploration projects. Meanwhile, Naftohaz has started talks with Brazil's Petrobras on joint exploration in the Black Sea, according to Ukrainian Foreign Minister Kostyantyn Hryshchenko. He said after visiting Brazil that the two companies were studying where exactly in the Black Sea joint exploration could start. Hryshchenko said it would be too early to speak about terms and conditions at the moment (RIA Novosti, January 24).