Ukraine Uses Innovative Drone and Missile Tactics to Combat Russian Dominance in Black Sea
Publication: Eurasia Daily Monitor Volume: 20 Issue: 177
By: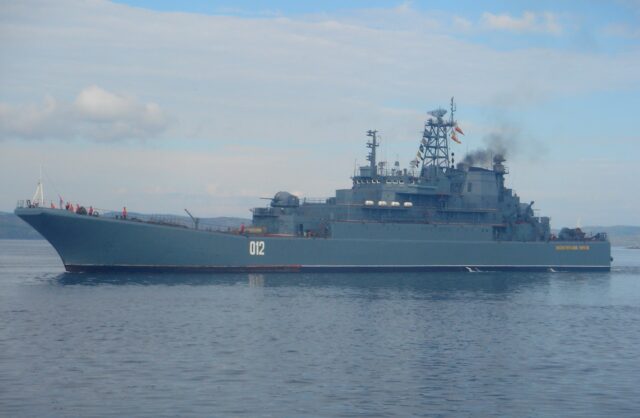 Over the past few months, the Ukrainian Armed Forces have relentlessly suppressed Russia's military presence in the Black Sea and Crimea. On November 9, Ukrainian National Security and Defense Council Secretary Oleksii Danilov announced that Ukraine was making "huge gains" and "having great success in the Crimea direction" (Ukrinform, November 9). Without access to substantial surface warships, Ukrainian forces have carried out a series of high-precision missions using air and naval drones as well as cruise missiles to penetrate Russian defenses and strike multiple targets at sea (Ukrinform, August 4, October 5; Kyiv Independent, October 19, 30, November 10). Although Ukrainian kamikaze drones cause limited damage to most warships, Russian naval forces are gradually losing their combat potential to block Ukrainian grain shipments leaving Odesa and to conduct missile strikes against targets within Ukraine.
Since this past summer, a series of Ukrainian attacks on Russian forces in the Black Sea has pressured Moscow to reconsider its strategy at sea.
A common strategy appears to undergird all these Ukrainian attacks. Swarms of drones and missiles penetrated Russian defenses and hit numerous targets, including warships, ammunition depots, air defense systems, radars, and even the Black Sea Fleet Headquarters. The successful use of naval drones against Russian military targets has compensated at least somewhat for the lack of strategic combat vessels in the Ukrainian Navy. As a result, Russia has withdrawn its newest ships, including two frigates, four corvettes, and two submarines carrying Kalibr missiles, to Novorossiysk. The Russian Navy was also forced to allocate scarce resources to strengthen the protection of all its Black Sea bases (Сensor.net, November 5).
Ukraine will likely continue to engage Russian forces in the Black Sea and Crimea with an effective combination of drone and missile attacks. In the view of this author, Ukraine still needs to develop surface fleet capabilities to completely break Russian maritime dominance and re-take control of its sovereign waters. A fleet of nimble, low-profile, maneuverable, and well-armed long boats with aerial and naval drones comprising a "mosquito fleet" could quickly and efficiently strengthen the Ukrainian Navy and improve its execution of offensive operations within confined and contested areas (see EDM, June 13).