Who Controls What: State Institutions and the Power Struggle in Moldova
Publication: Eurasia Daily Monitor Volume: 10 Issue: 97
By: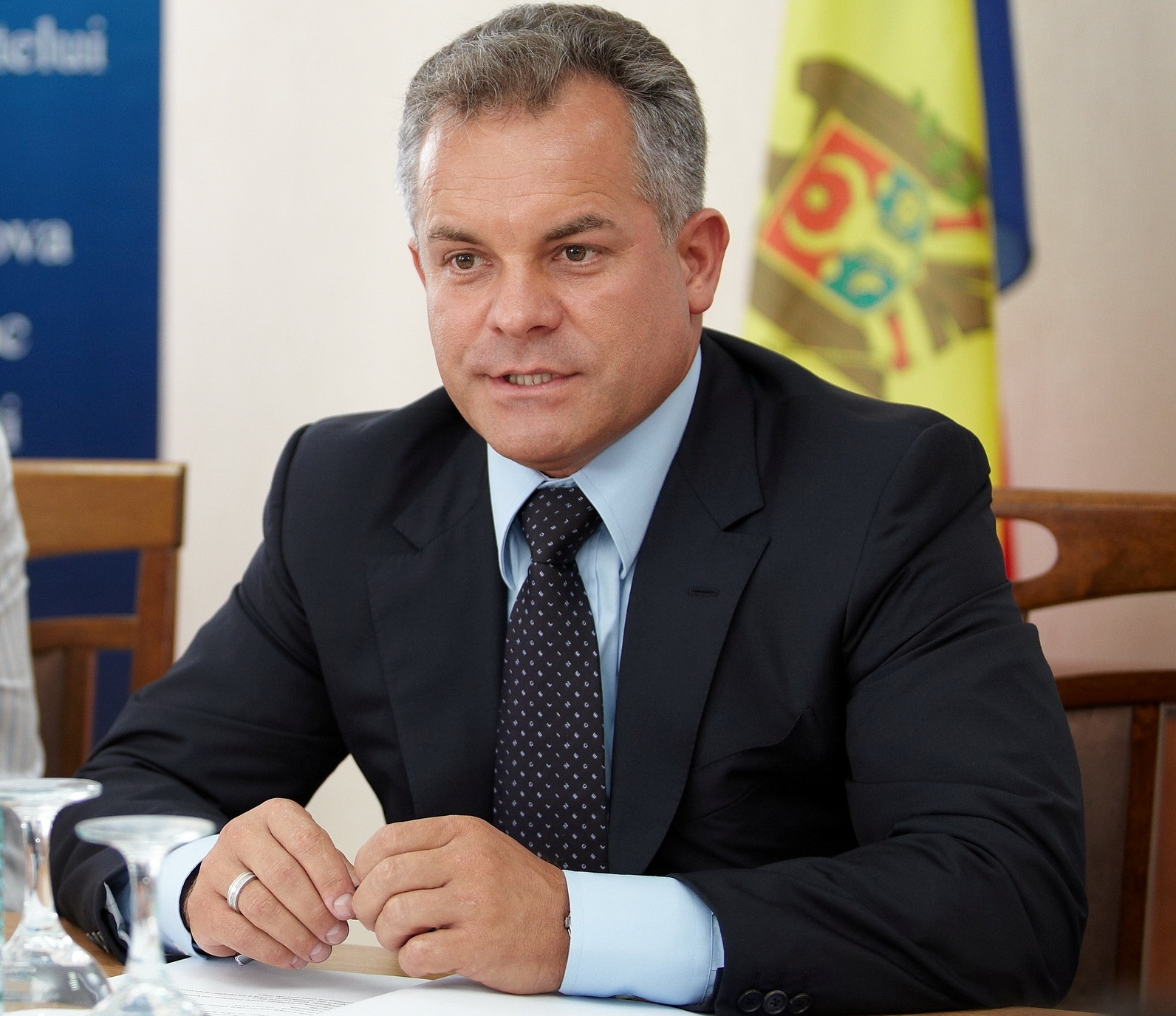 Moldova's move from one-party Communist rule to coalition government has led straight to conflict for control of state institutions among the coalition's parties. That conflict has destroyed the governing Alliance for European Integration (AEI). The distribution of power among the three parties of the defunct AEI, however, has not yet changed substantially in the executive branch and law enforcement. Substantial changes must await either the formation of a new government on a different basis than the AEI's or new parliamentary elections.
Apart from the Parliament's chairmanship, state institutions generally remain within the spheres of interest of three political parties, as delineated in the former AEI's coalition agreement. Although the AEI is no more, its three parties continue fighting within a closed balance-of-power system. Businessman Vlad Plahotniuc and parliament member Marian Lupu's Democratic Party combines with Mihai Ghimpu's Liberal Party to contain and even destroy, if they could, Vlad Filat and prime minister–designate Iurie Leanca's Liberal-Democrat Party.
Interim appointments to key posts have become a routine, counterproductive practice amid such instability. To mitigate chaos, the more responsible element within Ghimpu's party has split off to cooperate with the Leanca-Filat tandem in forming a government (see below).
The Communist Party, largest in the parliament but otherwise barred from state institutions, is rising in opinion polls and pushing for pre-term parliamentary elections. Ad hoc majorities of Liberal-Democrats and Communists combined for one day at a time in parliament on April 25–26 and May 3, rolling back Plahotniuc's attempts to control state institutions. Unprecedented and fleeting, those arithmetical majorities of Liberal-Democrats and Communists marked the first significant anti-corruption successes in recent years in Moldova. Those joint votes also sought to shore up the effectiveness of the interim government and the Parliament's interim chairmanship.
The current state of play looks as follows in the contest for institutions:
The State Presidency: The presidential post was vacant for three years, during which Lupu served as interim president while six rounds of presidential balloting failed. The seventh round succeeded in electing Timofti as full-fledged head of state in 2012. A veteran magistrate, politically unaffiliated, Timofti recently admonished the magistrates' profession collectively for losing the battle against corruption (Moldova.org, February 15).
Timofti re-nominated Filat as interim prime minister and candidate prime minister during this crisis, characterizing him as the most capable political leader in the country. That assessment is factually accurate, if only by default, in this country bereft of leadership talent. Following the Constitutional Court's intervention, Timofti went on to nominate the internationally respected Leanca as interim and candidate prime minister.
Parliament: With 34 Communist deputies under former head of state Vladimir Voronin, 31 from Filat's Liberal-Democrat Party, 15 from the Lupu-Plahotniuc Democratic Party, 12 from the Liberal Party (now officially split between party leader Mihai Ghimpu's group of 5 deputies and the Reform-Liberal group of 7 deputies), and 9 "free-floating" deputies, including 7 hardline leftist defectors from the Communist Party, this chaotic parliament looks unworkable until its expiry in December 2014 (Tribuna, March 30). Moldova's version of electoral democracy has experienced three parliamentary elections since 2009, and it risks a fourth.
On February 13, Plahotniuc was removed as first vice chairman of parliament (that post, created specially for him, had no basis in the existing legislation). On April 25, Lupu was removed as chairman of parliament (Filat's party complained that Lupu had switched two pivotal votes, from the "not voting" to the "ayes" column, thus altering the outcome of the vote on the prosecutor-general). On April 26, Liliana Palihovici from Filat's party was elected as interim chairwoman of parliament. The three decisions on Plahotniuc, Lupu and the Palihovici interim chairmanship were made possible by an ad hoc majority around Liberal-Democrats and Communists (see EDM, May 3).
Executive Government: Toppled in a no confidence motion on March 5, the government continued in an interim capacity under Filat until April 22, and under Leanca since that date. Other than the prime minister–designate, the interim government's composition remains essentially unchanged, including Filat's Liberal-Democrat team holding the foreign affairs, interior, finance, and justice ministries. The Democratic Party's most influential and visible minister is Valeriu Lazar in his multiple capacities as economics minister, deputy prime minister, and a vice chairman of Lupu and Plahotniuc's party.
Under legislation long predating this crisis, an interim government's competencies are severely constrained. To enable this interim government to function properly, an ad hoc majority based on Liberal-Democrats and Communists passed new legislation on May 3. This endowed the interim government with some of the competencies of a full-fledged government, pending the installation of the latter. But, on May 17–18, the Constitutional Court invalidated that new legislation. It also ordered Timofti and Leanca to cancel the dismissals of government officials from Ghimpu's Liberal group and reinstate them to their posts, despite the prime minister–designate's announcements that he would not include this group in any new government (Moldpres, Unimedia, May 17–19).
With only 12 seats in the 101-seat parliament, Ghimpu's Liberal Party had received a disproportionately large share of government power as part of the AEI coalition. The party's share included, inter alia, the defense, transportation, and environment ministries, one deputy prime ministership, as well as the National Bank, Energy Regulatory Agency and Special Information Service (intelligence). Chisinau's City Hall under Ghimpu's nephew, Mayor Dorin Chirtoaca, is a further political asset for Ghimpu's group. That group had agitated for removal of Filat's government while holding tight onto its own government posts at the same time. Ghimpu's group, however, is now reduced to five members of parliament, while seven Reform-Liberals support Leanca's and Filat's efforts to form a new government.
Law Enforcement: Plahotniuc's influence seems resilient in the key law enforcement bodies. Although his protege, Prosecutor General Valeriu Zubco, was forced to step down in January, the Plahotniuc-backed Corneliu Gurin moved in, and was confirmed by a Constitutional Court ruling on May 20 (Moldpres, Unimedia, May 21).
The Anti-Corruption Center has been re-subordinated to the government, in accordance with the May 3 legislation. Its director, Viorel Chetraru, remains officially in that post, but out of sight; and the Center's senior staff continue pursuing or threatening to pursue investigations against several senior figures in Filat's Liberal-Democrat Party and Leanca's interim government. Some of those threats might be designed for harassment and attempts at leverage-building. Yet, with a politicized Constitutional Court in the background, the overall situation remains unpredictable.
Lupu and Plahotniuc's Democratic Party participates in negotiations toward a new coalition government. Leanca and Filat insist that any new coalition must be able to combat corruption effectively, ruling out any party or personal control over law enforcement agencies. In that sense at least, any new coalition must clearly differ from the defunct AEI. The Reform-Liberals fully share this view. If, however, Plahotniuc and Lupu's party insists on controlling law enforcement agencies, the negotiations will collapse, and pre-term parliamentary elections will become unavoidable, with the Communist Party likely to again win a plurality of the votes.