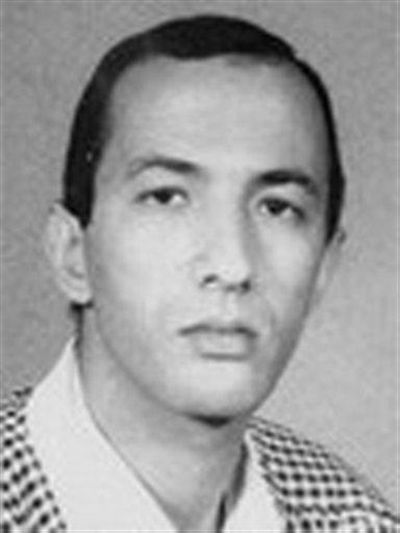 Recent reporting that Egyptian authorities have arrested one of al-Qaeda's iconic figures, Sayf al-Adel, at the Cairo International Airport resurrects a number of tantalizing questions that can be answered only as more information becomes available. [1] It is difficult to understand how a man who has specialized in security and intelligence operations could be so reckless as to fly into the arms of Egyptian security on a commercial flight from Pakistan through Dubai without some prior grant of immunity. Such an arrangement would be something that both major allies of Egypt, the United States and Saudi Arabia, would object to in the strongest terms. In any case, the man thought to be a major al-Qaeda leader is now being interrogated by the new Egyptian security organization.
The first question is: who is Sayf al-Adel? According to the American Government and the consensus of experts up to now, he is a former Egyptian military special forces officer named Mohammad Ibrahim Makkawi. Makkawi was arrested for his activities with jihadists in Egypt in the 1980s. He fled Egypt for jihad in Afghanistan and later served as a senior security advisor to Osama Bin Laden. Sayf al-Adel is wanted by the United States for the 1998 bombings of two American embassies in East Africa and by Egypt since 1994. [2] Now, a UK-based analyst, Omar Ashour, suggests that Sayf al-Adel is really another former Egyptian military officer, Ibrahim Salah al-Din Zaidan. Reportedly, Makkawi, the man in Egyptian custody, claims that he is not Sayf al-Adel although he confirms that he was a member of al-Qaeda but severed ties long ago. [3] If Egyptian, authorities release Makkawi in the relatively near future, it is a clear sign that they have established that he is not Sayf al-Adel and is no more or less dangerous than other Egyptian jihadists arrested during the 1990s who were officially released after Mubarak's overthrow.
Another question is the role of Iran (if any) in the fate of Sayf al-Adel. For years after the American counterattack on Afghanistan, al-Adel was thought to have been under some form of arrest in Iran. It was while he was in Iran in 2003, that Saudi authorities provided evidence that he had been involved in planning the terrorist campaign inside Saudi Arabia at the time. [4] All indications are that he would have led the terrorist campaign inside the Kingdom, but Iran refused to allow him to travel. Then without explanation, Sayf al-Adel reappeared in late 2010 inside the Pakistani border, which could not have happened unless Iran decided to release him. The Islamic Republic's motives are a matter of speculation.
Whether they have Sayf al-Adel or not, the Egyptians have arrested a figure from the internal terrorist wars of the Egyptian 1990s and someone that has been an Al Qaeda member. This event is another sign that al-Qaeda's ship is sinking in South Asia and its survivors are jumping into unknown waters. What to do with these survivors without creating new security problems is a conundrum, familiar to the US, that the new security forces of Egypt are now facing.
Dr. Michael W. S. Ryan is an independent consultant and researcher on Middle Eastern security issues and a Senior Research Associate at the Jamestown Foundation. Ryan has served as the Vice President of the Middle East Institute as well as Vice President at the Millennium Challenge Corporation (2007-2008), and as a political-military and foreign assistance specialist for the Departments of Defense and State with an emphasis on Middle East and North Africa (1979-1997). He is a former Fulbright Fellow at the American Research Center in Egypt. Ryan received his BA from St. John's College and a PhD from Harvard University.
Notes:
1. See Youm7 (February 29, 2012, Arabic) https://www3.youm7.com/News.asp?NewsID=614474 . This local source indicates that the Egyptians had been on been watching for Sayf al-Adel based on information they had obtained. The article also claims that Sayf al-Adel served as AQ's caretaker leader before al-Zawahiri formally took charge, a commonly held view that has never been fully established.
2. The FBI also gives Ibrahim al-Madani as another alias for Seif Al Adel and cites a $5 million reward offered by the U.S. Department of State. https://www.fbi.gov/wanted/wanted_terrorists/saif-al-adel
3. Leila Fadal, Washington Post, https://www.washingtonpost.com/world/top-al-qaeda-official-arrested-in-cairo-egyptian-authorities-say/2012/02/29/gIQAnagvhR_story.html?wprss=rss_world
4. See Thomas Hegghammer, Jihad in Saudi Arabia (Cambridge University Press, 2011) 182
For further reference see:
Understanding Strategic Change in al-Qaeda's Central Leadership after Bin Laden by Murad Batal Al-Shishani

https://www.jamestown.org/single/?no_cache=1&tx_ttnews[tt_news]=38037