Yamadaev's Murder—Cui Bono?
Publication: North Caucasus Weekly Volume: 10 Issue: 13
By: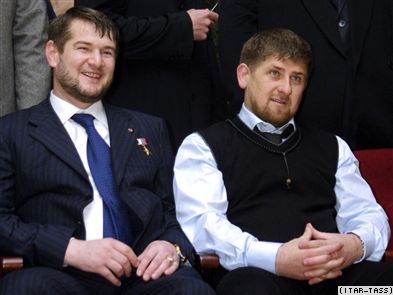 Kavkazky Uzel on April 1 quoted Anatoly Tsyganok, head of the Center for Military Forecasts at the Institute of Political and Military Studies, as saying that former Vostok battalion commander Sulim Yamadaev, who was reportedly shot to death in Dubai on March 28, may have fallen victim to a blood feud. "It is possible that the person who shot Sulim Yamadaev was someone getting revenge, inasmuch as the special services, in carrying out operations, always determine not only the details of the operation, but also the route of departure after carrying it out," he said. "If the killer stopped at nothing, without having a clear plan for departing [the scene of the crime], it was someone getting revenge." The killer actually managed to escape because Yamadaev's bodyguards did not have permission to carry weapons and were unarmed.
A former member of a federal Interior Ministry commando unit, Dmitry Berkut, also suggested that Yamadaev was targeted by someone getting revenge. "If the special services had planned this operation, there probably would not have been any killer at all," he said. "It could have been many things—poison, a planned traffic accident, an explosion. Direct contact, shooting him in the presence of his bodyguards, endangers the whole operation in connection with the fact that the chances for carrying it out successfully drop sharply, and the attacker is put directly in danger." Berkut said it appeared as if Yamadaev's killer was out to kill him with little regard for the consequences. "His own fate wasn't important to him," he said, adding that this suggests the action of a revenge seeker.
Some observers have noted that Yamadaev's Vostok battalion was widely accused of human rights violations during security sweeps in Chechnya, most notoriously the operation in the village of Borozdinovskaya in June 2005, during which eleven villagers disappeared (Chechnya Weekly, June 20, 2005).
Meanwhile, the newspaper Izvestia wrote on April 3 that Yamadaev's murder may have been connected with the killing of Stanislav Markelov, the lawyer representing the family of Elza Kungaeva, the 18-year-old Chechen woman murdered by Russian Colonel Yuri Budanov. Markelov was shot to death along with journalist Anastasiya Baburova in central Moscow on January 19 (North Caucasus Weekly, January 23).
According to Izvestia, both Sulim Yamadaev and his brother Ruslan, the former State Duma deputy who was shot to death in Moscow last September, may have been killed because of Markelov. The newspaper noted that Markelov defended the interests of Chechens, among them both supporters and enemies of the Yamadaevs, and that shortly before his death, Markelov said that he intended to provide legal counsel for members of the Vostok battalion, which was in the process of being demobilized and restructured, if they came under pressure to give evidence against their former commander. Izvestia wrote that Markelov may have known who was behind the kidnapping of people, a highly profitable business in Chechnya, and that this could have led to the killings of the Yamadaev brothers and Markelov.
It is worth noting that Sulim Yamadaev's murder came just a few months after the murder in Vienna of Umar Israilov, the former rebel fighter who was forced to become a member of Ramzan Kadyrov's bodyguard unit. Israilov subsequently fled Chechnya and accused Kadyrov of torture in a complaint to the European Court of Human Rights before being shot to death in the Austrian capital on January 13, as the New York Times was preparing to publish as story detailing his accusations against Kadyrov (North Caucasus Weekly, January 15, 23, 30; February 6, 12 and 26).
In its story, the New York Times quoted from a statement given last year to Austria's Office for the Protection of the Constitution and Action against Terrorism by a 41-year-old Chechen identified as Artur Kurmakayev, who claimed that he had been sent to Vienna by Kadyrov to bring Israilov home, "by the use of force if necessary," and that he worked for a "secretive department" under Kadyrov charged with repatriating Chechens in exile. Kurmakayev also claimed he had seen a list at Kadyrov's residence in Gudermes of approximately 5,000 Chechens who had either fought against Kadyrov or had "otherwise attracted unfavorable attention," and that 300 of those on the list were targeted for assassination (North Caucasus Weekly, January 15).
Last month, Kavkaz TV, the video arm of Kavkaz-Center, the radical Islamist Chechen rebel website, posted a video clip in which a young Chechen man, Ruslan Khalidov, claimed that Chechen President Ramzan Kadyrov employed him to kill Magomed Ocherhadji, a leader of the large Chechen exile community in Norway. Meanwhile, Turkish media reported on March 1 that Turkey's National Intelligence Organization (MIT) has launched a probe into the murder of three Chechen resistance "leaders" in Istanbul over the last six months and that it suspects "Russian involvement" in the killings (North Caucasus Weekly, March 6).
In an analysis published on April 1, Radio Free Europe/Radio Liberty noted that some commentators have suggested Yamadaev's murder may have been planned in Moscow, either as a deliberate attempt to embarrass Kadyrov, or to prevent Yamadaev "going public with information detrimental to Kadyrov." Still, the radio station suggested that the main suspect is Kadyrov himself, given his "pathological tendencies," his "hatred" for the Yamadaev clan and "the seemingly limitless financial resources at his disposal."