Abuwakas: The Arab–Tanzanian Face of Islamic State's Jihad in the Congo
Publication: Militant Leadership Monitor Volume: 14 Issue: 8
By: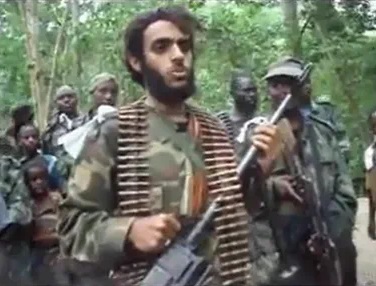 On July 28, the European Union (EU) sanctioned Ahmad Mahmood Hassan (alias Abuwakas) for terrorist activities in the Democratic Republic of the Congo (DRC) (europa.eu, July 28). The EU claimed Abuwakas, a Tanzanian national, was born around 1993 and is a "senior leader of the Allied Democratic Forces (ADF), a non-governmental armed group operating in Uganda and the Eastern DRC." The ADF is the predecessor group for Islamic State in Central Africa Province (ISCAP); having been subsumed by ISCAP, the ADF has more or less disappeared (allafrica.com, October 26, 2021).
According to the EU, Abuwakas' responsibilities include "command of a camp, training of recruits, production of bombs, online outreach, and rapprochement" with Islamic State (IS) central leadership. The most visible evidence of ISCAP's ties to IS's leadership is the media collaboration between the two organizations. For example, IS claimed responsibility for a major 2022 ISCAP prison break in Beni with such speed and detail that it was likely that IS provided advice for (and had advance knowledge of) the operation beforehand (africanews.com, August 10, 2022). The EU alleged that Abuwakas has been directly involved in other attacks, including a January 15 raid on Beni and an April 7, 2022 bombing of a military camp in Goma which killed six people and injured sixteen others (africanews.com, April 8, 2022).
Nevertheless, Abuwakas is perhaps best known for his appearance in 2017 in one of the first videos of the group that would become ISCAP, in which he stated that he was in the "Islamic State in Central Africa" (dailymail.co.uk, October 18, 2017). As Abuwakas is of Arab descent, he looked different than most other Congolese fighters; likewise, he spoke Arabic. Within two years of this video, in 2019, IS announced that the IS-loyal jihadists in Mozambique and the Congo were part of the newly formed ISCAP. This indicated that the Abuwakas video—alongside increasing attacks by militants in both countries—gave IS enough confidence in the jihadist group to give it the status of an IS "province."
Uganda followed the EU designation of Abuwakas by issuing its own announcement that the militant had ordered the June raid on Mpondwe-Lhubiriha Secondary School in Kasese District, Uganda (themonitor.co.ug, July 31). The raid led to the deaths of 38 students and has been attributed to ISCAP, as it is the only known group in that area with the capability and ideological willingness to carry out such a brutal attack (theeastafrica.co.ke, August 4). Nevertheless, ISCAP did not claim the attack—possibly because IS, which coordinates with ISCAP on media strategy, viewed the school massacre as beyond the pale even for IS, and harmful for IS's reputation globally.
Ugandan officials have shared seemingly little evidence so far that would prove that Abuwakas had a role in the school attack. However, since the 2017 video, which was reported on widely and spread throughout jihadist social media channels, Abuwakas has become one of the most well-known faces of ISCAP. Abuwakas plays dual roles for ISCAP, acting both as a leader with practical responsibilities and as a "bogeyman." Governments like Uganda's can pin ISCAP's brutal violence on Abuwakas without addressing the wider network, going after a known face when they seek to hold ISCAP accountable despite only arresting a few individuals for such attacks.