Al-Shabaab Leader Abu Ubaidah Reemerges From the Shadows
Publication: Militant Leadership Monitor Volume: 14 Issue: 5
By: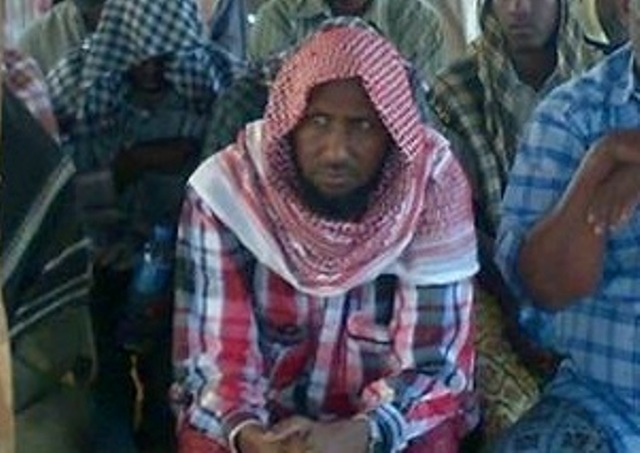 Al-Shabaab leader Ahmed Umar Abu Ubaidah (alias Ahmed Diriye) is notorious for keeping out of the spotlight. He had, for example, never made a public appearance until a November 2019 video, in which he gave a motivational speech to al-Shabaab fighters before they raided the Baledogle Airfield (voanews.com/africa, November 5, 2019). Baledogle is primarily used as a base from which American forces in Somalia operate. Abu Ubaidah claimed that "we have exerted all this effort and undertaken all this preparation to attack the American troops. Therefore, you must carry out the operation with great efficiency" (hiiraan.com, October 19, 2019).
The attack itself, which involved suicide car bombings to allow al-Shabaab foot soldiers to breach the base's perimeter, would have been successful if not for US forces' repelling of al-Shabaab in what later would be described as a heroic defense (garoweonline.com, January 7). Together, both his role as the leader of al-Shabaab (since his predecessor Ahmed Abdi Godane's death in 2014) and his part in the Baledogle attack caused the US State Department to designate Abu Ubaidah a terrorist in 2022 (state.gov, December 18, 2022). Interestingly, like Godane, Abu Ubaidah is from Somaliland, a region in which al-Shabaab has a minimal presence.
After remaining behind the scenes for three years after his first appearance, Abu Ubaidah again was present in a video put out by al-Shabaab on May 21 (garoweonline.com, May 21). Similar to the 2019 video, where Abu Ubaidah was masterminding an attack and motivating the attackers, in this video he was again up-close and personal with Somali militants. Rather than attacking US forces, however, Abu Ubaidah is now focusing more on Ethiopian troops in Somalia. This is due to the fact that Ethiopian forces have taken the lead in organizing a regional offensive against al-Shabaab (with the assistance of forces from Kenya, Djibouti, and the Somali government) since early this year (aljazeera.com, February 1). In his speech, Abu Ubaidah also pointed out that the Turkish and American militaries were behind the regional military effort against al-Shabaab as well.
According to Abu Ubaidah, al-Shabaab has the support of the Somali people. He claims that the civilian population of Somalia will fight alongside al-Shabaab against the regional military alliance. In terms of optics, Abu Ubaidah's video justified this claim, with the video's being set in a large conference hall where more than 100 delegates were in attendance, including senior clan leaders and Shura (an Islamic council) heads. Entitled the "second Consultative Forum of the Jihad in East Africa," the conference sought to rally support for al-Shabaab's fight against the regional forces under Abu Ubaidah's leadership (Twitter/SahanResearch, May 22).
More than 15 years since its formation, al-Shabaab continues to be a force in Somalia and, to an extent, the entire region—though it has not attacked Kenya, Uganda, or Ethiopia as frequently or as devastatingly as it did in previous eras of the group's history. Al-Shabaab may have been overshadowed on the international stage by the rise of Islamic State (IS). Nevertheless, Abu Ubaidah has proven to be a competent, albeit reclusive, leader for al-Shabaab.