Malam Bana Musaid Reflects on His Time as Boko Haram's "Number Four"
Publication: Militant Leadership Monitor Volume: 14 Issue: 6
By: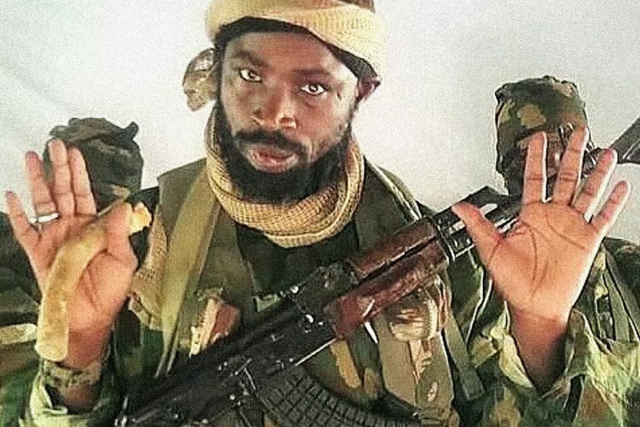 Boko Haram's largest and most prominent faction, Islamic State in West Africa Province (ISWAP), has had no official leader since Abu Musab al-Barnawi was detained and overthrown in an internal coup in 2019 (france24.com, March 15, 2019). The rival "Shekau" faction, in contrast, has been led by a militant named Bakura since Shekau's death by suicide bombing during an ISWAP-led offensive in 2021 (punchng.com, June 17, 2021). Nonetheless, beyond Bakura and al-Barnawi—who maintains a leading role in ISWAP, but is not the official leader—few top commanders in either faction have been known to the public.
A rare opportunity to hear from another commander, Malam Bana Musaid, came when a German journalist travelled to Borno to interview him in March (welt.de, March 30). The account of the 52-year old Musaid, who has since surrendered to Nigerian authorities, appears credible and is consistent with known information about the other factions. At the same time, he offered new information about ISWAP and Shekau's faction.
The Life Story of Shekau's Fourth-Ranked Lieutenant
Musaid claimed to have been the "number four" in Shekau's faction, serving as its "Justice Minister" until he lost hearing in one ear (during a grenade attack) and subsequently defected. This led the Shekau faction to put a bounty on Musaid's head. His initiation into the group occurred in the 1990s, when he, like Shekau, began following Boko Haram founder Muhammed Yusuf in Maiduguri, Nigeria. In yet another odd similarity, both Shekau and Musaid were perfume salesmen at the time (Telegram, May 10, 2019).
Notable was Musaid's claim that Boko Haram obtained weapons from sources in Chad after Nigerian security forces killed Yusuf in 2009. In contrast, Yusuf's son, Abu Musab al-Barnawi, had claimed that the group received weapons from Niger after Yusuf's death. Although the security forces in Niger and Cameroon have both arrested arms suppliers for the Boko Haram factions active in their respective territories, one of the Shekau faction's main arms suppliers was, in fact, based in N'Djamena, Chad (PMNewsNigeria, July 3, 2015).
As Justice Minister, Musaid carried out death sentences against his faction's enemies with Shekau's approval. Unlike ISWAP, however, Shekau's fighters were free to loot from villages; this provided the "salaries" of Shekau's foot soldiers. ISWAP, in contrast, sought to win the respect of (and gain popular support from) local communities, relying on funding from Islamic State (IS) since 2016, when IS ejected Shekau from ISWAP. Musaid noted that Shekau had communicated with Abubakar al-Baghdadi, but Shekau's rejection of al-Baghdadi's calls for restraint in harming civilians led to IS cutting ties with the former (Sahara Reporters, January 4, 2022).
Lastly, while the Nigerian government and US Treasury Department have accused Nigerian businessmen in the Middle East, and specifically the UAE, of funding ISWAP and Shekau's faction, Musaid claimed businessmen in Libya funded the group (treasury.gov, March 25, 2022). This allegation is consistent with evidence found by Cameroonian authorities, which suggested that a businessman, Alhaji Abdallah, was funding ISWAP and Shekau's faction through professional ties he had with groups in Libya (journalducameroun.com, June 25, 2017). This funding, in addition to taxation on civilians that ISWAP and Shekau's faction impose in their territories, has enabled the group to become well-funded.
Conclusion
Ultimately, Musaid's injury and Shekau's death provided the former with an opportunity to defect. The Nigerian government's "Safe Corridor" program is specifically designed for defectors like Musaid (vanguardngr.com, May 12, 2023). While repentant jihadists like Musaid have entered the program since Shekau's death, other members of his faction have instead simply rejoined ISWAP. Unless more commanders follow Musaid's footsteps, ISWAP will continue to benefit from Shekau's death and his faction's increasing dominance of the Nigerian jihadist environment.