BRIEFS
Publication: Terrorism Monitor Volume: 13 Issue: 11
By: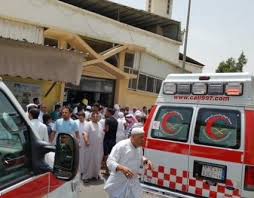 FRESH UK TERRORISM CONVICTIONS AND ARRESTS UNDERLINE GROWING THREAT
James Brandon
A spate of fresh incidents involving UK-based jihadists underlines the significant threat that the UK continues to face from homegrown extremists, as well as illustrating the UK government's enhanced efforts to confront this increasing security challenge. On May 15, for example, the Islamic State announced that a British suicide bomber, "Abu Musa al-Britani," had blown himself up as part of coordinated assault by at least three suicide bombers on Iraqi government forces in Ramadi (Independent, May 15). The bomber was later identified as Fatlum Shakalu, a 20-year-old London student from a non-observant family of Kosovar immigrants (ITV, May 25). Remarkably, he is one of five pupils at a single London government-run secondary school, Holland Park School, who have died fighting for the Islamic State in the last two years (Sunday Times, May 24). Separately, another British individual, known as Abu Antaar al-Britani, was apparently killed in a coalition airstrike, presumably in Syria, according to his wife (a Tunisian calling herself "Grenade al-Britani"). Abu Antaar had been a leading English-language online recruiter for the group (SITE, May 26). On May 27, a separate Islamic State communiqué said that "Abu Ameen al-Britani", another UK jihadist, had died in a suicide attack north of Baghdad (SITE, May 27). Another prominent British jihadist with the Islamic State, Abu Rumaysah al-Britani, meanwhile published online a 48-page guide, which eulogized the organization (Daily Telegraph, May 19). These developments underline how British fighters play an important role within the Islamic State, notably through providing suicide bombers in key attacks and in English-language online recruitment and radicalization.
Underlining the scale of Islamic State recruitment of UK citizens, Mark Rowley, the UK police's leading counter-terrorism officer, said in mid-May that the police estimated that 700 British nationals and residents had travelled to Iraq and Syria to join jihadist groups, and that around a third of these had already returned (Daily Telegraph, May 14). Recent arrests and convictions in the UK demonstrate the steps that the authorities are taking to combat both aspiring fighters and their supporters. For example, on May 26, Zakariya Ashiq, a 20-year-old from Coventry, was found guilty of attempting to join the Islamic State. After leaving the UK by bus, he had taken a complex route, travelling via Amsterdam, Frankfurt and Bulgaria to Jordan, before failing to cross from there into Syria. After his failed attempt, he returned to the UK. His elaborate route to the Syrian border illustrates the ongoing game of cat and mouse between the British authorities and jihadists, who are increasingly aware of the former's attempts to apprehend them, particularly when travelling through Turkey (Evening Standard, May 26). In addition, also in mid-May, Mohammed Abdal Miah was charged with disseminating terrorist publications in Newcastle, a northeastern city with a relatively small Muslim population and little Islamist activity, highlighting the authorities' attempts to target not only active jihadists but also their ideological facilitators, including in areas not traditionally linked with radicalization (The Chronicle, May 20).
Other recent terrorism trials further suggest the seriousness with which the UK police and judiciary are now pursuing jihadist activity and the government's increased cooperation with other nations. An example of this is the conviction, also in May, of Anis Sardar, from Wembley in northwest London, for killing a U.S. soldier in Iraq in 2007. Sardar was found guilty of helping a Sunni militia near Abu Ghraib in Baghdad construct roadside bombs, one of which killed Sergeant First Class Randy Johnson in September 2007 (BBC, May 22). Sardar was arrested after the FBI found his fingerprints on a part of the bomb (Daily Telegraph, April 21). This is believed to have been the first time in UK legal history that a person has been convevicted of carrying out what the courts defined as an act of terrorism in a warzone overseas.
In another instance of the UK government's increasingly innovative legal approach to jihadists, details were released in May of how courts and a local town council had used child protection laws to take four British children into custody after they and their parents were detained by police in Turkey. The children's parents—Asif Malik and Sara Kiran, from the London commuter town of Slough—were believed to be planning to cross into Syria to join the Islamic State. However, as there was not enough evidence for them to be arrested and tried under UK laws, the authorities instead used child protection orders, which have a lower threshold for evidence, in order to take the children into custody to safeguard "the children's future welfare;" the parents consequently agreed to return to the UK (BBC, May 20). [1]
The UK government is likely to become even more active in combating jihadism in the coming months following the country's May general election, which led to an outright Conservative government taking power from a Conservative-Liberal Democrat governing coalition. This could likely lead to tougher counter-terrorism policies, including new laws to allow police to disrupt the "harmful activities" of non-violent Islamists, potentially limiting their access to the internet and ability to hold public events (Guardian, May 13). Other plans include granting the security services increased surveillance powers, which had previously been blocked by the Conservative's Liberal coalition partners (BBC, May 27). Although such steps may alleviate the jihadist threat, the large numbers of UK Muslims active with the Islamic State in Iraq and Syria will continue to pose a substantial security and ideological challenge to the UK for many years to come.
Note
1. See also, the High Court's judgement on the case (No. EWHC 1433, May 20) https://www.judiciary.gov.uk/wp-content/uploads/2015/05/re_m_20_5_152.pdf.
ATTACK ON SHI'A MOSQUE HIGHLIGHTS ISLAMIC STATE CHALLENGE TO SAUDI ARABIA
James Brandon
An Islamic State-linked militant killed at least 21 Shi'a worshippers and injured another 81 in a suicide bomb attack on a Shi'a mosque in al-Qadeeh village in the Kingdom's eastern Qatif province on May 22 (al-Arabiya, May 22). The bomber detonated his explosives amid worshippers performing their Friday prayers, having first locked the door of the mosque behind him (al-Sharq al-Awsat, May 22). The Islamic State soon afterwards claimed responsibility for the attack, and named a Saudi citizen known as "Abu Amer al-Najdi," as the bomber (al-Sharq al-Awsat, May 23). The attack is one of the bloodiest jihadist attacks in Saudi Arabia in recent years, as well as one of the most significant assaults on the country's Shi'a minority for at least a decade. It also highlights the increasing struggle that the country's monarchy faces in preventing anti-Shi'a sectarianism, which Saudi Arabia has long stoked up at home and abroad, from manifesting into potentially destabilizing attacks against Shi'as within the country itself.
In response to the bombing, Saudi Arabia's official religious figures swiftly condemned the attack in religious terms, with the country's grand mufti, Shaykh Abd al-Aziz al-Shaykh, saying that the attackers "are working to divide the ummah [Muslim community] and incite and spread fitna [strife]" (al-Sharq al-Awsat, May 23). The government also said that it was investigating the incident and that the bomber's father had been arrested (al-Arabiya, May 23). In addition, a spokesman from the country's Ministry of Islamic Affairs reiterated that the government would take action against any state preachers who were openly sympathizing with extremists, including on social media, and the country's state-funded preachers should continue to spread what he called a "moderate and centrist message" (al-Arabiya, May 25). The nature of the May 22 attack, involving a suicide bomber targeting Shi'as at prayer in a mosque, is a significant escalation in the Islamic State's targeting of Shi'as in Saudi Arabia. In the previous most significant such incident, in November 2014, five Shi'as celebrating the Shi'a festival of Ashura were killed in the country's al-Ahsa district in a gun and grenade attack by three Islamic State supporters, veterans of the fighting in Iraq and Syria (al-Jazeera, November 4, 2014).
The government's latest promises to crack down on extremist preachers and online expressions of support for jihadists may help to restrain some of the country's many official and unofficial preachers, and they show that the government now at least recognizes that extremist sectarian sentiments play a role in inspiring jihadist attacks. However, in coming years, the country will nevertheless continue to face considerable challenges from the Islamic State, whose very name and its open aspirations to lead the world's Muslims through a nominally meritocratic and pan-national caliphate system is a fundamental political and ideological challenge to Saudi Arabia's claims that the country's monarchy is the defender and apotheosis of true Islam. Ironically, however, the Islamic State and Saudi Arabia also share much in common, in particular, their present fixation on the alleged threat that Shi'as pose both to Sunni regional political predominance and, at a theological level, to Islam itself. Moreover, while the Islamic State is engaged in terrorist attacks on Shi'as in Iraq, Syria and Saudi Arabia, the latter is itself engaged in a massive political and military effort to contain what it sees as Shi'a expansionism, conducting military interventions directly in Yemen, backing sectarian Sunni forces in Syria and working closely with Gulf countries like Bahrain, where a Sunni monarchy rules over an often restive Shi'a majority population. As a result, just as in the 1990s, when the Saudi religious establishment's anti-Western rhetoric helped to prepare the ground for destabilizing jihadist attacks against Western targets in the country, so Saudi Arabia now finds its domestic stability threatened by the same sectarian sentiments that it has helped to stir up across the region.