Al-Qaeda Leader al-Zawahiri Urges Jihad Against the "Anti-Islamic" Government of Bangladesh
Publication: Terrorism Monitor Volume: 12 Issue: 2
By: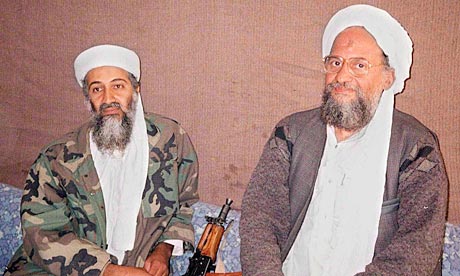 Widespread violence, marked by protest rallies, hartals (general shutdowns), group clashes and bombings have led to massive confrontations between secular and Islamist forces in Bangladesh over the last year. Now, al-Qaeda leader Dr. Ayman al-Zawahiri has issued a call for jihad in Bangladesh, the fourth largest Muslim nation in the world.
The radical Islamist Jamaat-e-Islami (JeI) and activists of its student wing, Islami Chhatra Shibir, have raised the standard of revolt by aligning themselves with the radical Hefajat-e-Islam (HeI) in violent opposition across the country against the International Crimes Tribunal (ICT – a domestic creation) verdicts in the trials of senior Jamaat leaders accused of war crimes during the 1971 liberation struggle. Most of the accused were sent to the gallows.
The schism in Bangladesh society deepened further along party lines as well, with the ruling "pro-liberation" secular parties led by the Awami League opposed by the pro-Islamist Bangladesh Nationalist Party (BNP), which colludes with extremist groups such as HeI and JeI (the latter was recently banned from participating in elections).
The political situation became unstable when JeI leader Abdul Qadeer Molla was executed for war crimes on December 12, 2013. The Islamists have since unleashed a wave of violence against the country's minorities, killing Hindus and Christians and vandalizing their property (The Hindu [Chennai], January 8; Dhaka Tribune, January 11). Minorities in Bangladesh have always endured the brunt of political and religious violence, even if they are not directly involved in the events that precipitated it. Their support (particularly that of the Hindu minority) for the secular Awami League government makes them targets of Jamaat Shibir extremists who seek to create an Islamic state in Bangladesh.
The direst implication of the ongoing crisis in Bangladesh is that it has reinvigorated dormant Islamist militant groups. Outlawed and decimated militant groups see opportunities to reorganize and consolidate in the current religiously-charged environment. The February 2013 standoff between secularists/atheists and pro-Islamist groups at Dhaka's Shahabag intersection sparked the emergence of banned clandestine militant groups that came forward in support of mainstream Islamist organizations like JeI and HeI. Proscribed militant groups like Hizb ut-Tahrir, Harakatul-Jihad-i-Islami Bangladesh (HuJI-B), Jamaat-ul-Mujahideen Bangladesh (JMB) and the newly-formed Ansarullah Bangla Team (ABT) surfaced with a jihadist agenda.
Existing militant groups like HuJi-B and JMB have tried to restructure themselves under the names Tanjim e-Tamiruddin and BEM:
Tanjim-e-Tamiruddin (TeT) is one of the offshoots of HuJI-B. TeT was founded by the currently detained HuJI-B leader Maulana Abdur Rauf. TeT is now led by Khalilur Rahman (a.k.a Shahriar), who was arrested in Dhaka last October in possession of firearms and explosives along with three accomplices (

Daily Star

[Dhaka], October 8, 2013). In August 2013, Bangladesh police arrested nine TeT militants, along with arms, incriminating documents and provocative literature, including

Takbiatul Iman,

a book that claims Muslims in Bangladesh were tortured, assaulted and killed after Sheikh Hasina (Awami League leader and present Prime Minister) assumed power. These arrests and further investigations shed light on the HuJi and JMB joint effort to reorganise the militant movements in Bangladesh (

Daily Star

[Dhaka], August 16, 2013).

BEM is an offshoot of the banned Jamatul Mujahideen Bangladesh (JMB). This was disclosed after security forces arrested at least three militants in the town of Bogra in August 2013. During interrogation, the arrested militants reportedly confessed that the JMB is now operating under the new BEM platform (

Dhaka Tribune,

August 24, 2013). Police have yet to discover the structure and membership of BEM. Even its full name is not yet known.
Besides these local groups, the ABT and its firebrand spiritual leader, Mufti Jasim Uddin Rahmani, created a ripple in Bangladesh in 2013 following the killing of blogger Ahmed Rajib Haider. An incendiary speech by Rahmani and sermons full of jihadi rhetoric inspired ABT activists to kill the blogger in February 2013. Rahmani was arrested along with 30 other ABT activists in August 2013 (BanglaNews24, September 2, 2013). Rahmani's support for the Taliban and al-Qaeda is well known in Bangladesh and displayed in his published works and speeches. There are also media reports that ABT draws inspiration from the works of the late al-Qaeda in the Arabian Peninsula (AQAP) ideologue, Anwar al-Awlaki (Dhaka Tribune, August 15, 2013).
The Bangladesh crisis has been given an alarming degree of attention by international jihadist organizations. Al-Qaeda leader Ayman al-Zawahiri, came forward on January 14 to urge a popular uprising (intifada) against government and "anti-Islamic forces" in Bangladesh. Al-Zawahiri calls on the Muslims of Bangladesh "to confront the crusader onslaught against Islam," which, according to al-Zawahiri, "is being orchestrated by the leading criminals in the [Indian] subcontinent and the West against Islam." The 30 minute-long message was released by al-Qaeda media arm As-Sahab under the title "Bangladesh: Massacre Behind a Wall of Silence." [1] The video brought up many issues, including the alleged existence of an "anti-Islamic movement" and alleged atrocities by Bangladeshi security forces. While calling on Muslims to fight, al-Zawahiri also lamented: "My dear Muslim brothers, thousands of people are being killed in the streets of Bangladesh without any guilt, except they have come out to protect against the collusion of an anti-Islam secular government with a bunch of transgressing secularists who are heaping insults and vulgar abuses on Islam and the prophet of Islam."
As a transnational jihadi network, al-Qaeda has maintained a strong support base in Bangladesh since the late 1990s. Fazlul Rahman of the Jihad Movement of Bangladesh, the former leader of HuJi-B, was one of the original signatories of the fatwa issued by Osama bin Laden in February 1998 urging action against the United States. In 2002 both the Asia Times and Time Magazine reported large numbers of al-Qaeda militants landing in Chittagong (with Time including Ayman al-Zawahiri as one of the fugitives) (Asia Times, September 21, 2002; Time Magazine, October 21, 2002). The Time story was refuted by both the U.S. Embassy in Dhaka (which cited its "numerous unsubstantiated allegations") and by the Bangladesh government, which described the report as "fictitious, baseless and imaginative" (Frontline [New Delhi], November 9-22, 2002).
Despite its support for (and infiltration of) established local militant groups, al-Qaeda has so far failed to establish its own cells in Bangladesh. However, this is not to conclude that Bangladeshi Muslims, especially the diaspora community, have failed to connect with al-Qaeda's call. Rajib Karim, a JMB activist who once lived and worked in the United Kingdom came under the influence of AQAP's Anwar al-Awlaki and began serving a 30-year prison sentence for terrorist offenses in February 2011 (BBC, February 28, 2011). Similarly, Qazi Mohammad Rezwanul Ahsan Nafis, a Bangladesh national who tried to blow up the Federal Reserve Bank Building in lower Manhattan, New York, was sentenced to 30 years in prison after pleading guilty to terrorism charges in August 2013 (CBS New York, August 9, 2013).
Al-Zawahiri's call for Bangladeshis to become involved in transnational jihad raises many questions within the Bangladesh security establishment, most important of which is whether the Islamist groups calling for a Shari'a-based caliphate in Bangladesh will be influenced by the al-Qaeda leader's rhetoric. Even if the latest appeal from al-Qaeda does not trigger militant attacks in Bangladesh, messages of this type still help local militant groups to recruit and gather funds for future action.
Animesh Roul is the Executive Director of Research at the New Delhi-based Society for the Study of Peace and Conflict (SSPC).
Note
1. As-Sa??b Media, "Bangladesh: A Massacre Behind a Wall of Silence," January 14, 2014, https://alfidaa.info/vb/showthread.php?t=90348.