Belarus Caught in Diplomatic Spat With France, Row Over Oil Duties With Russia
Publication: Eurasia Daily Monitor Volume: 15 Issue: 126
By: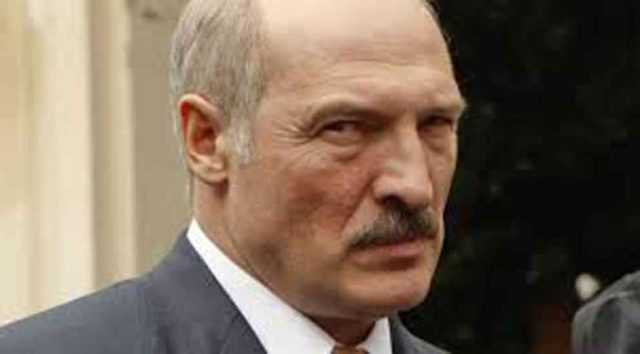 In late August, the Ukrainian magazine Tizhden published excerpts from a book by the former president of France, François Hollande, Les Leçons de Pouvoir (The Lessons of Power). The passages touch upon Hollande's impressions of the night of February 11/12, 2015, which he spent in what he calls a "vast and soulless hall of the Palace of Independence in Minsk," while taking part in Russia-Ukraine truce talks. While the publication is replete with observations devoted to the "serious, diligent, and attentive" Angela Merkel and to Russian and Ukrainian leaders "constantly raising their voices at each other," Minsk was specifically offended by the former French head of state's badmouthing of the negotiation premises. Likewise, Hollande reproached the venue organizers on account of the preferential treatment given to Vladimir Putin, who slept a couple of hours in "a large office with a bed," whereas all the rest, including Hollande, had to nap in armchairs, in the rooms where negotiations took place. Above all, the hosts allegedly treated the negotiators with "awful sandwiches" and made them sit around an "uncomfortable and low table" (Tizhden, August 30).
Belarus's Foreign Minister Vladimir Makei issued a response. According to Makei, Hollande's "decency, sincerity, and objectivity are somewhat deficient." While Belarus's Palace of Independence falls short of the Élysée Palace, that is in part due to the fact that (in 1940) France fell to Germany within less than a month and sustained no destruction, whereas Belarus experienced four years of brutal war and lay in ruins in the wake of it, observed Makei. The less-than-comfortable table resulted from the negotiating leaders striking up a conversation in what was the antechamber and then declining the hosts' invitation to proceed to the hall fully equipped for negotiations. Also, a dinner was to be served with such entrees as pike fillet, rabbit, rack of lamb, and venison brisket. But while Hollande was eager to dine, Merkel cut him off exclaiming, "We have no time, let us get to work right away," so Hollande did as demanded of him—reluctantly, but obediently. Even so, the sandwiches served in lieu of dinner contained sausage, ham, cheese, sturgeon, salmon, etc. It is true, however, as Makei remarked caustically, that oysters, snails, frogs' legs, and pigeons were not served. According to Makei, Hollande was the most aloof negotiator, whereas Merkel set the tone every step of the way (Tut.by, September 3).
By no means were the 17-hour-long negotiations a failure, the Belarusian foreign minister contended. Even though the Minsk agreements have not been adhered to consistently by the warring parties, they did away with the most acute phase of hostilities and remain a reference point for the ongoing talks. Makei insisted that Belarus and Russia do not argue about the former country's non-recognition of Russia's annexation of Crimea. He objected to Hollande's point that "Russia wants to create an icy strip of conquered lands" around itself and insisted that Belarus's relations with Russia are "normal" and so is Belarusians' willingness to wear attire with national ornaments, speak their language, and learn their history (Tut.by, September 3).
It is noteworthy that all the above and more was conveyed by Makei to a correspondent of Tut.by, a private news portal recently facing pressure from the authorities (see EDM, September 8). Additionally reassuring for this beleaguered online media outlet must have been the statement by the chair of Belarus's Prosecution Committee, Ivan Noskevich, to the effect that a criminal offense allegedly committed by Tut.by associates "does not pose a public danger" and the investigation is going to end soon (Euroradio, September 7). Some observers suggest that in his interview, Makei justifiably rebuked Hollande but obfuscated tensions with Russia (Naviny.by, September 9).
That these tensions are on the rise follows from the collective tone found in Russian media and from President Alyaksandr Lukashenka's late-August interview with Belarusian TV (TVR, August 26). Most recently, Kommersant Daily and Rosbalt.ru joined the club of the Belarusian leader's most vociferous critics. The former Russian news outlet suggested that Moscow is tired of Lukashenka and it has most probably issued an ultimatum to him (Kommersant, September 3). Whereas the latter dramatically insinuated that the appointment of Mikhail Babich as Russian's envoy to Belarus (see Commentaries, July 20; EDM August 2, 8, September 7) is "the forerunner of Anschluss" (Rosbalt, September 7).
The gist of Lukashenka's most recent displeasure is that Russia stopped transferring the full amount of oil export duties to Belarus. To wit, in December 2010, Belarus began buying crude oil duty-free but was supposed to give up 100 percent of duties associated with export of Russian oil refined in Belarus and sold to third parties. In 2015, in exchange for Minsk signing the Eurasian Economic Union (EEU) treaty, Russia allowed Belarus to appropriate up to $1.5 billion in export duties on refined oil. Falling oil prices, however, did not allow Belarus to fully capitalize on this allowance. Thus, in 2017, the Belarusian budget earned only $0.6 billion. That April, the two neighbors managed to resolve their protracted argument regarding natural gas prices, however. While Belarus did not receive the discount it wanted, it nonetheless obtained compensation in the form of export duty allowances from selling six million tons of Russian oil transported via Belarus to Europe. When this compensation was agreed upon, oil was worth between $40 and $50 per barrel; since then, the price has gone up, but Russia did not return the corresponding increment of export duties. Additional significant complications for the Belarusian economy derive from Russia's pending tax maneuver," i.e., from its gradual elimination of export duties on oil altogether and the commensurate increase in the oil extraction tax. It is unclear how and whether Russia will compensate the ensuing losses for the Belarusian budget that may amount to $1.5 billion per year. Paradoxically, the formation of the EEU has not led to a common energy market, something Lukashenka has been demanding all along (Vzglyad, August 28; Minskdialogue.by, September 3; Svaboda.org, August 31).
The vagaries of a transit country and contributor to regional stability—as Belarus increasingly seeks to present itself—are versatile. While inadequate compensation for oil duties may outweigh the fallout from diplomatic spats with former Western European heads of state, both problems clearly cause headaches for Minsk and warrant a prompt reaction.