BRIEFS
Publication: Terrorism Monitor Volume: 14 Issue: 11
By: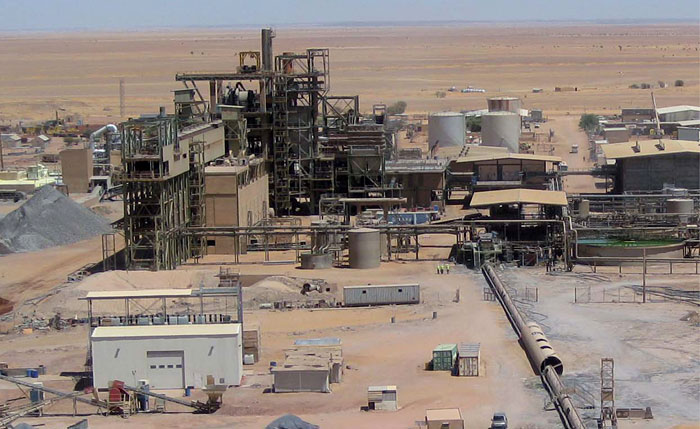 Afghanistan: Taliban Moves Quickly to Name New Leader
Taliban leader Akhtar Mohammad Mansour was killed in a US drone strike early on May 21, a move that might have initiated the Taliban's second leadership crisis in less than a year, but the group quickly appointed Maulvi Haibatullah Akhundzada as Mansour's successor.
Mansour was killed, along with his driver, while travelling in a Toyota Corolla on a highway through Quetta, in Pakistan's restive southwestern province of Baluchistan (Dawn, May 22). Pakistan's President Nawaz Sharif labeled the drone strike a violation of his country's sovereignty (Dawn, May 23). While the incident is the first drone attack inside Baluchistan, there have been plenty of strikes in Pakistani and Afghan territory in the past. Furthermore, a statement from Pakistan's foreign ministry indicated Pakistani officials, the president included, had been made aware of the strike in advance (Dawn, May 22).
Interestingly, Mansour appears to have been killed while returning from Iran, having travelled there on a Pakistani passport under the name Wali Muhammad (Gandhara, May 22). His passport was found to contain a valid Iranian visa. An Iranian connection is not unexpected. Iran's Quds Force was long suspected of supplying the Taliban with weapons for use against coalition forces in Afghanistan. Since the withdrawal of Western combat troops in 2014, Tehran has likely seen the Taliban as a useful and effective way of tackling Islamic State in Afghanistan.
The speed with which the Taliban announced Akhundzada's appointment – he took over as leader in under a week – was likely a move to avoid a repeat of the leadership crisis the group has faced since July 2015 with the death of Mullah Omar, a development that was kept secret from the group's foot soldiers for two years. It also heads off any setbacks to the Taliban's recent offensive, which has seen it gain ground in Afghanistan's north, including around Baghlan's provincial capital (Tolo News, May 14).
U.S. officials appear to hope Mansour's killing will make peace talks with the Taliban easier. That seems optimistic. Akhundzada and his deputies – Sirajuddin Haqqani of the Haqqani network and Mullah Yakoub, the son of Mullah Omar – are no keener on peace talks than Mansour was, and the Taliban's current strength means it has little incentive to negotiate.
Divisions could still emerge within the Taliban. Mansour had only just begun to consolidate his position, seeing off a series of challenges including from rival Mohammad Rasool Akhund, thought to have been a close friend of Mullah Omar. While splitting the Taliban among different leaders – which may be what Afghan and U.S. officials hoped for by removing Mansour – could perhaps see a faction emerge that is less implacably opposed to talks, it would seem to be a dangerous game.
Niger: AQIM Target French Uranium Mine
Al-Qaeda in the Islamic Maghreb (AQIM) claimed a rocket attack on French nuclear company Areva's Somair uranium mine in Arlit, Niger on May 24 (Alakhbar [Mauritania], May 24). No injuries were reported as a result of the attack.
In a statement released on social media, the group attributed the attack to its al-Nasser Brigade, saying the attackers had used grad rockets and proclaiming they had carried out the operation successfully despite tight security measures at the mine. The group's statement also included references to "the Crusader thieves" who "plunder" the country's resources, echoing the rhetoric it used in March after its rocket attack on Algeria's In Salah gas field, a facility run jointly by BP and Statoil (see Terrorism Monitor, April 1).
AQIM has increasingly partnered with local jihadists to carry out its attacks. The rhetoric of resource nationalism is both a reflection of this and an attempt to play on local discontent, which is easy to do in a place where the local population has seen little evidence of the mineral wealth their country generates. Earlier this month Areva faced down strike action at Cominak, its other uranium mine in the country, ostensibly over bonus payments (Pulse.ng, May 3; Reuters, May 2). Workers claimed they had received only part of the promised payments, while the management said an earlier agreement meant the remainder of the bonus was subject to shareholder approval.
AQIM appears to have been careful to specifically target the mining facility, avoiding civilian casualties. The mine was attacked once before in 2013; the bomb blast killed at least one person and injured 14 others. The government blamed the attack on MUJAO, the Movement for Oneness and Jihad in West Africa, which had by then split with AQIM (Le Sahel, May 23, 2013). Other reports attributed the blast to Mokhtar Belmokhtar's outfit (Middle East Online, May 24, 2013).
The French maintain an intelligence base in Niamey, Niger's capital, as part of 'Operation Barkhane', its 3,000-strong regional anti-terror force. The initiative began in August 2014 with the intention of bringing together counterterrorism efforts in five countries across the Sahel. But with weak state institutions, a high-level of corruption, and endemic poverty – as well porous borders and vast areas of sparsely populated land – Niger remains an attractive operating environment for AQIM.