Chinese Acquisitions Undercut Taiwan, U.S. Semiconductor Industry Edge
Publication: China Brief Volume: 17 Issue: 2
By: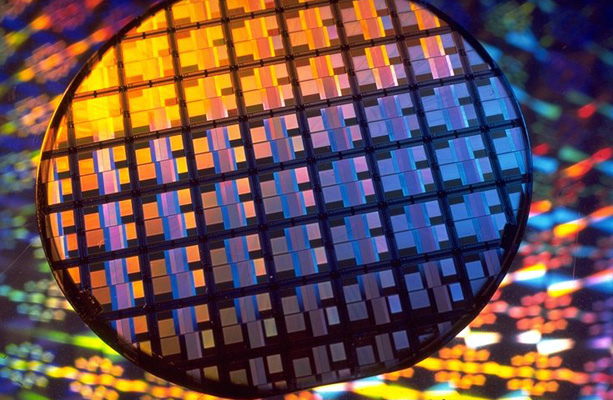 China's central Party leadership recognizes that the Chinese economy must shift away from light manufacturing and intermediate goods like steel to higher value-added manufacturing.  In July 2016 the Chinese State Council Information Office published the "National Informatization Development Strategy Outline" (国家信息化发展战略纲要), laying out the central leadership's vision for modernizing China's industries and society (Xinhua, July 27, 2016). The Outline describes improvements across the entire spectrum of information technology, from Internet access to satellites. This followed another white paper published in May 2015 titled "Made in China 2025" (中国制造) (SCIO, May 19, 2015). Importantly, the latter emphasizes investment and innovation in integrated circuits (集成电路). It is apparent that the Chinese government is making a concerted push to expand Chinese production and innovation in the areas of integrated circuits and semiconductor production, both to drive job growth and longer-term strategic goals.
Globally semiconductors sales are a $339 billion industry (Semiconductor Industry Association, February 2). Of this, China purchases a full $100 billion of that production. [1] The Chinese economy is incredibly reliant on foreign-produced semiconductor chips, most of which are then assembled into products and exported. The iPhone in our pockets, the internet router in our home and many of the other electronics that are part of our lives likely were assembled in China using chips from, among others, Taiwan.
This disproportionate reliance reduces the amount of value added through Chinese assembly but more importantly represents a dangerous over-reliance on foreign imports. Chinese officials have promoted a policy of reduced reliance on American-made servers, for instance, due to fears of key software and hardware vulnerabilities. This push is frequently referred to as "De-Ciscoification", due to U.S. company Cisco Systems' dominance of business server industry. Revelations about American intelligence collection programs by Edward Snowden increased these concerns, prompting major investment in tougher, quantum-based encryption methods (See China Brief, January 23, 2015; December 5 and December 21, 2016).
The import of these chips is further complicated by another wrinkle—Taiwan's dominance of the field. Taiwan Semiconductor Manufacturing Company Limited (TSMC) is the largest semiconductor foundry (producer of chips to order), with a 55% global market share in 2015 (TSMC, 2015). One consequence of PRC (and U.S.) reliance on Taiwan is that any conflict in the Straits would profoundly disrupt the global supply chain. Most semiconductors are shipped via air, and a lockdown of airspace or destruction of airports would effectively embargo shipments of chips. Analysts of China-ROC relations have for many years posited that such a situation would help ensure that the U.S. would intervene to protect Taiwan. [2]
Taiwan's current edge in this field appears to be rapidly eroding. The global shift away from traditional desktop computers to mobile and greater reliance on high-speed data centers has altered the market, challenging big chip design companies like Intel (Bloomberg, January 14, 2016). Tracking with the slowing global demand, Taiwan's semiconductor industry posted mostly negative growth in 2016 (FocusTaiwan, June 23, 2016).
Advantages built on decades of technical expertise in this field are also being undermined due to PRC hiring of Taiwanese experts and outright purchases of companies and technology abroad.
The People's Republic of China has actively recruited retired Taiwanese semiconductor industry elites, most recently Jiang Shangyi (蔣尚義) a senior executive at TSMC. Taiwan's Central News Agency quoted Jiang saying that such a move would not harm his former employer TSMC due to the large technological and market differences between the two companies (United Daily News, February 4). Other Taiwanese semiconductor executives who have joined mainland firms after illustrious careers in Taiwan's electronics industries include Charles Kau (高啟全), a major figure in the Digital Random Access Memory (DRAM) production industry (ChinaPost, December 22, 2016).
PRC industry heavyweights such as Tsinghua Unigroup have attempted to purchase controlling stakes in Taiwanese producers, Siliconware Precision Industries Co. Taiwan's government, cognizant of the leverage this would give mainland firms over Taiwan's economy moved to block the sale (FocusTaiwan, May 2, 2016). PRC firms have also resorted to economic espionage to acquire chip designs and manufacturing secrets (FocusTaiwan, November 6, 2015).
Under former Taiwanese President Ma Ying-jeou, Taiwan vastly expanded technological exchanges and investment from the mainland (Taipei Times, June 5, 2015). TSMC for its part is increasingly moving its production to the PRC; in 2016 it signed an agreement to manufacture silicon wafers in Nanjing (TSMC, March 28, 2016).
Chinese companies are also attempting to purchase U.S.-based semiconductor producers. Former U.S. Secretary of Commerce Penny Pritzker identified takeovers at the direction of the Chinese government as a threat in a speech in November 2016 (Department of Commerce, November 2, 2016). An advisory body that reviews foreign acquisitions of U.S. industries for security implications, the Committee on Foreign Investment in the United States, has noted in a number of reports that Chinese firms are aggressively purchasing U.S. manufacturers, including semiconductors. [3] Several attempted purchases were blocked at the behest of the White House or Congress, but others have been successful, further strengthening the PRC's semiconductor capacity.
As the PRC continues its quest to move Chinese manufacturing further up the value chain we can expect more top-level direction and purchases of high-tech firms by state-owned enterprises. These will not only attempt to stimulate economic growth to replace traditional industries but also address strategic vulnerabilities. Taiwan's position as a keystone of the global supply of semiconductors is strong, but rapidly eroding. Long-term tech trends and the PRC's drive to become a global leader in semiconductor production are eroding this edge. Though the PRC's desire for high-tech industries like semiconductor fabrication are primarily rooted in economic goals, the strategic implications of Taiwan's eroding "Silicon Shield" should not be overlooked.
Peter Wood is the Editor of China Brief. You can follow him on Twitter @PeterWood_PDW
Notes
"2016 Top Markets Report Semiconductors and Semiconductor Manufacturing Equipment Country Case Study,"  U.S. Department of Commerce, https://trade.gov/topmarkets/pdf/Semiconductors_China.pdf.
Craig Addison, Silicon Shield: Taiwan's Protection Against Chinese Attack Fusion Press, Irving Texas, 2001.
"Annual Report to Congress: 2012," Committee On Foreign Investment in The United States, December 2013, https://www.treasury.gov/resource-center/international/foreign-investment/Documents/2013%20CFIUS%20Annual%20Report%20PUBLIC.pdf