EU-RUSSIA SUMMIT TARGETS NEW PARTNERSHIP AGREEMENT
Publication: Eurasia Daily Monitor Volume: 5 Issue: 126
By: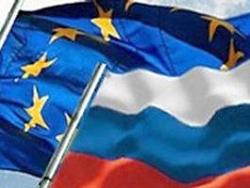 The European Union-Russia summit on June 26 and 27 in Khanty-Mansiisk set the stage for negotiations toward a new basic document on EU-Russia relations. Concluding such an agreement is almost certainly a higher priority for Russia than for the EU. The EU might have used the opportunity of this summit to bring up with Russia the post-Soviet conflicts, particularly the continuing annexation of Abkhazia from Georgia. The EU leaders failed, however, to do so at Khanty-Mansiisk.
The existing EU-Russia Partnership and Cooperation Agreement (PCA) was signed in 1997, its validity prolonged automatically in 2007, and can remain valid until a new document is negotiated and comes into force. The PCA does not satisfy Russia's ambitions to draw the EU into a special strategic relationship. Moscow wants a relationship based on its concept of economic "interdependence" while leaving European political values outside the scope of such a relationship.
In a joint statement at Khanty-Mansiisk, the EU and Russia resolved to negotiate and conclude an agreement on further development of their relations. Their respective views differ, however, on the structure of such an agreement.
Moscow is in a hurry to leave the PCA behind. It demands a new, "strategic" agreement but opposes a detailed one, claiming that detailed negotiations would take too much time and would perpetuate the PCA by default. The Kremlin insists on replacing the PCA in short order with a Treaty of Strategic Partnership.
Russian President Dmitry Medvedev wants such a treaty to be brief, with a "general framework" character, without "excessive details" or "politicization," and underscoring the purported "strategic" content to Russia-EU relation. This basic document, if finalized, would be supplemented by additional agreements on economic cooperation, with road maps for various sectors, according to Medvedev and Minister of Foreign Affairs Sergei Lavrov in Khanty-Mansiisk. The Russians want to advance fast from visa facilitation to visa liberalization and, eventually, visa-free travel within the EU (STA, Interfax, June 27).
One month ahead of the Khanty-Mansiisk summit, the European Council had approved the mandate for negotiations on a post-PCA agreement with Russia. The first meeting of EU and Russian negotiators is scheduled for July 4 in Brussels. The process will probably be a lengthy one. The EU itself needed more than one year to work out the negotiating mandate in internal discussions among the member countries.
Lithuania used ingenuity and persistence to strengthen the EU's mandate. The European Council ultimately accepted Lithuania's proposals to introduce benchmarks for Russia in the negotiating process. Any advance toward signing post-PCA agreements would be linked with Russia's performance on three issues: A) reopening the northern spur of the Druzhba pipeline for oil deliveries to Lithuania, which Russia shut off in July 2006 in retaliation to the Polish privatization of Lithuania's Mazeikiai refinery; B) certifiable progress in Russia toward an independent administration of justice; and C) a more cooperative Russian attitude toward Western participation in resolving the conflicts in Georgia and Moldova.
In Khanty-Mansiisk, Medvedev criticized "the very alarming tendency of individual EU member countries to turn the so-called 'European solidarity' into an instrument for resolving bilateral problems with Russia" (Interfax, June 27). He was primarily alluding to Lithuania, although two of those problems involve general European interests and values, and even the pipeline issue reflects a widely shared preoccupation with Russian manipulation of energy supplies.
Medvedev's sneer at "so-called European solidarity" reveals Moscow's resentment of common EU negotiating positions. During the EU's internal debates on the negotiating mandate, Poland withheld its approval until Russia lifted the politically motivated embargo on Polish meat products. The EU raised this issue with ultimate success in its dialogue with Russia in 2007, unblocking EU approval of the post-PCA negotiating mandate.
At present, Russian high taxes on timber exports to Finland are severely hurting that country's wood-processing industry, a major export-oriented sector. Moscow recently slapped on those taxes deliberately to force Finland to relocate wood-processing factories with their state-of-the-art technology to Russian territory. This is a novel way of attracting foreign investment and technology transfers to Russia under the threat of withholding Russian raw materials. This may also become an EU solidarity issue. Finland asked the EU leaders to raise this issue at the Khanty-Mansiisk summit (Helsingin Sanomat, June 28).