Fueling Russia's Arctic Obsession
Publication: Eurasia Daily Monitor Volume: 13 Issue: 175
By: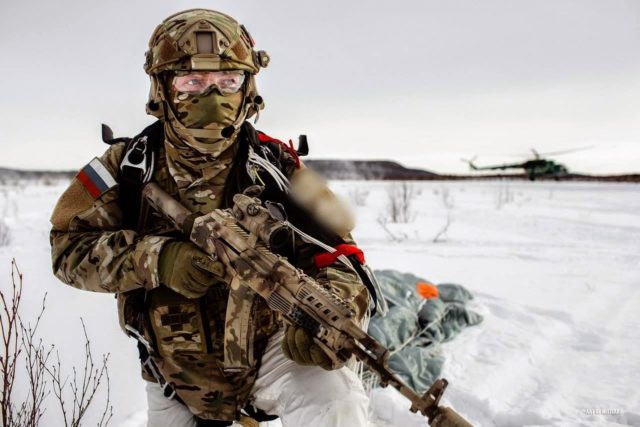 A recent article in the Financial Times (October 23) ran with the headline "Russia's Arctic Obsession." And this has undoubtedly become an entirely justified characterization of Moscow's approach to its High North. The Arctic's economic potential is closely linked to the price of oil, which has halved since 2013; while Moscow's El Dorado–like dreams of a Northern Sea Route has failed to materialize and is open to serious doubt for the foreseeable future (see EDM, April 29). Nonetheless, as energy deposits in Western Siberia begin to decline, Russian energy behemoths will be increasingly tempted to open up new oil and natural gas fields in the Arctic, just as Lukoil has recently done with the Pyakyakhinskoye oil and gas field in the Yamal-Nenets Autonomous Area (Arctic.ru, October 25). This exploration continues, despite the economic irrationality and environmental danger of doing so, because the state and Russian energy majors are so short of money that they must pump at record levels to obtain sufficient revenue from exports.
But the real source of Moscow's obsession with the Arctic is not to be found primarily in the energy sector but in military and security concerns. For the past few years, Russia has been ramping up its military investment in the Arctic (see EDM, December 3, 2014; September 21, 2015; November 6, 2015; April 13, 2016). This build-up is being carried out in response to literally fantastic threat assessments that—despite the existence of a global oil and gas market glut—Western "dark forces" are purportedly lusting after Russia's high-cost and largely inaccessible energy holdings in the Arctic (see EDM, March 14, 2013; September 21, 2015). It is worth pointing out that the United States will have only one icebreaker through 2025, and Canada, which had been the loudest complainer (though its bark was worse than its bite) about Russian exploration in the Arctic, has actually declared its desire for cooperation with Russia (AFP, October 24). Against this reality, the Dr. Strangelovian aspects of the Russian threat assessment regarding the High North come clearly into view.
Nevertheless, Russia's Ministry of Defense has now announced that it has completed military infrastructure on all of the country's Arctic islands and that this infrastructure can already support units at combat readiness. Moreover work is underway for building continually operating airfields at Tiksi, Anadyr, Vorkuta and Temp, on Kotelny Island (TASS, October 25). Furthermore, in accordance with increasing signs that the Russian Navy is returning to the Soviet-era bastion strategy—or some version of it—the Northern Fleet is now receiving the Bal coastal-missile defense system for missions in the Arctic (Interfax, October 21). These systems may also be deployed in the Kola Peninsula to protect naval bases and the Northern Fleet facilities located there. These deployments come on top of all the other previous signs of Russia's deliberate and paranoid Arctic militarization.
Given this self-induced state of paranoia—if not obsessive-compulsive disorder—one should hardly be surprised at the irritation and threat inflation with which the Russian media greeted the news that Washington is sending 300 marines to Norway. Rossiyskaya Gazeta (October 26) opined that this somehow violates Norway's commitment to a non-violent policy and its ban on foreign military bases—even though the country is a member of the North Atlantic Treaty Organization (NATO). Not to be undone, Nezavisimaya Gazeta darkly hinted that the US Marine battalion might be deployed near the bases of the Northern Fleet in Murmansk, where Russia's nuclear submarines are deployed (Nezavisimaya Gazeta, October 26).
Despite the steady deterioration of East-West relations since 2012 (not just after the invasion of Crimea), pundits have regularly stated that the Arctic has been peaceful; Russian officials have repeatedly called for the region to remain a "zone of peace," while the Arctic Council has, throughout this time, continued to function more or less regularly. But it should be clear that this stability might be something of a façade, as Russia slips deeper into its militaristic fantasies and nightmares. Already, in 2014, Norwegian officials told this writer that Russia was unpredictable. Two years later, as the latest US deployments to Norway highlight, Oslo is clearly still concerned about Moscow's predictability. It is equally unlikely that other Arctic stakeholders have been reassured by Moscow's talk of stability while Russia makes nuclear threats (Thelocal.dk, March 21, 2015; Thelocal.se, February 3, 2016; Thelocal.no, October 31, 2016) and pursues ongoing militarization at the expense of productive economic development. The fact that two Russian corvettes carrying nuclear-capable weapons have now entered the Baltic Sea, presumably for deployment at Kaliningrad, will also heighten fears about not only Nordic-Baltic security but also about the Arctic (Aftonbladet.se, October 25). The risk of escalation, through either intentional or unintentional actions in the open seas, goes up commensurately.
The Arctic has historically been a secondary theater in times of war—as was the case during World War II, for example. But given Moscow's paranoia and obsession about the Arctic and the threats it claims to face there, the icy North could become the launching pad for another crisis of Russia's own making.